Jessica Brinder has left Genius Brands International to join digital publisher Wattpad WEBTOON Studios as director of international business development.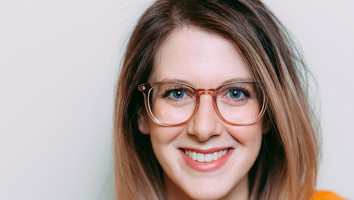 Based in Toronto, she will primarily focus on scaling Wattpad and WEBTOON's international entertainment and publishing business through new distribution opportunities beyond North America. The company currently sells content from two separate platforms—Wattpad and WEBTOON—where users can publish their stories and comics online. And part of Brinder's remit is to monetize content both on and off these platforms in order to increase revenue opportunities for creators, according to a spokesperson for the company.
Brinder served as VP of international distribution at GBI, and was a VP of business development at Toronto's Kickstart Entertainment before that. She also held sales and distribution positions at Nelvana earlier in her career.
South Korean media conglom Naver, parent company of WEBTOON, acquired Wattpad in May 2021 and merged the companies' studio divisions to create Wattpad WEBTOON Studios. With a combined audience of around 166 million, the two platforms are working together to expand their stories into other formats, including TV, films, books and podcasts.
Wattpad has more than 100 film and TV projects currently in development or production. One of its best-known adaptations that started on Wattpad is Netflix's YA film series The Kissing Booth from Komixx Media Group, and Wattpad WEBTOON Studios is also producing a YA podcast called The Infinite Worlds of Ella Jane with Canadian prodco Shaftesbury.
In recent hiring news, the company recruited former Brown Bag Films exec Krishna Mann (who consulted on a diversity strategy for Xavier Riddle and the Secret Museum) as its first-ever head of diversity, equity and inclusion.