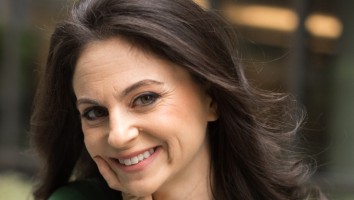 After almost 15 years at Nickelodeon, former director of talent and casting Danielle Pretsfelder Demchick has launched her own casting company and wants to discover talent for the rest of the kids and family content industry.
Demchick's NY-based shingle, DPD Casting, opened its doors on Monday—and it already has a significant first client: Nickelodeon. And she has also inked deals with HBO Max and Marvista Entertainment. She has already work on a TV movie, a series, and an independent film for adults (which she's happy to take, but notes that her true passion is for kids and family entertainment).
Demchick has been finding, developing and working with talent since 2008, when she joined Nickelodeon as an assistant in the talent and casting department. As part of that team, she worked on Victorious (which gave Ariana Grande her acting start) and met a young Justin Bieber. More recently, she did the casting for animated series Bubble Guppies and discovered lead actor Josh Dela Cruz for the new Blue's Clues.
"The kids industry needs a unicorn," she says. "Unlike other sectors, where the focus is on bringing as big a name as possible to projects, kids and family is about discovering and developing new talent," says Demchick. "And while I have strong relationships with agents, I've also found talent on Facebook groups, because I know companies are looking for the next star."
Inclusive casting, which has become a major priority for most kids broadcasters and large companies operating in the market, will be a big focus for DPD Casting. Demchick is also committed to building a diverse team that can connect with a broader variety of drama/acting communities to generate authentic casts for its clients. As the industry evolves to embrace authentic representation on both sides of the camera, Demchick feels that casting should come from people with lived experiences, too.
In 2020, she launched Nickelodeon's Trans Youth Acting Challenge, which put out a casting call for trans kids to take part in a masterclass run by trans actor Michael Cohen (Henry Danger) and vie for a special guest-star opportunity on Cohen's series. It's an initiative she'd like to replicate going forward.
"I'm excited to make relationships and establish new clients, and take my experience in nurturing and finding talent to new projects," she says.