Kid-focused tech has evolved to better meet children's changing needs, and looking at recent trends can shed light on what the most significant innovations will be in 2022 and beyond. Kidscreen recently spoke with tech experts in a variety of sectors to determine what is about to take the kidtech world by storm.
From eSports blending with virtual reality, to audio content becoming interactive, this is an exploration of what's big now and how it's poised to become even bigger.
Now: eSports 
eSports are scoring big with kids and the industry serving them. Teams have formed for popular family-friendly games like Overwatch, producers are streaming episodes of their shows on Twitch, and companies like Dubit are launching their own gaming competitions through Roblox.
The global audience for online video game competitions was around 474 million in 2021—an increase over 2019's 400 million—and it could get as big as 577 million by 2024, according to data from market research firm Statista. The audience for eSports is still a bit niche, with only around 234 million enthusiasts worldwide in 2021. But online gaming competitions are on the rise, and Statista expects that number to climb to more than 285 million by 2024.
Next: VR eSports
Combining the competitive nature of eSports with the immersion of VR could be what brings both technologies to the next level. The VR market has grown in the last few years as the price of headsets has become more accessible, and families have embraced the tech in greater numbers. The consumer headset market is set to reach US$5 billion by 2023, up from US$2.6 billion in 2020, according to ABI Research.
eSports has the power to bring fans together around brands and teams. Match that with VR's potential to create animated locales where competitors can get physical (think along the lines of a real-life obstacle course that becomes a deadly forest for players in VR), is a winning recipe for unique and exciting new content.
Once the gap between content creation and the production of VR headsets is closed, VR eSports will take off in a big way, says Ryan Delk, a former associate with early-stage sub-Saharan investment fund Savannah, which has backed successful companies such as telecom biNu. Delk has also advised companies like Lyte and Convert Kit, and is CEO of Primer, which creates interest-based communities for students.
"VR has made a big leap in the last two years, and I suspect it's one more year before it's on every kid's Christmas list. Once that happens, I think we'll see a big acceleration in the titles that are popular in competitive gaming and eSports moving onto VR."
Now: Roblox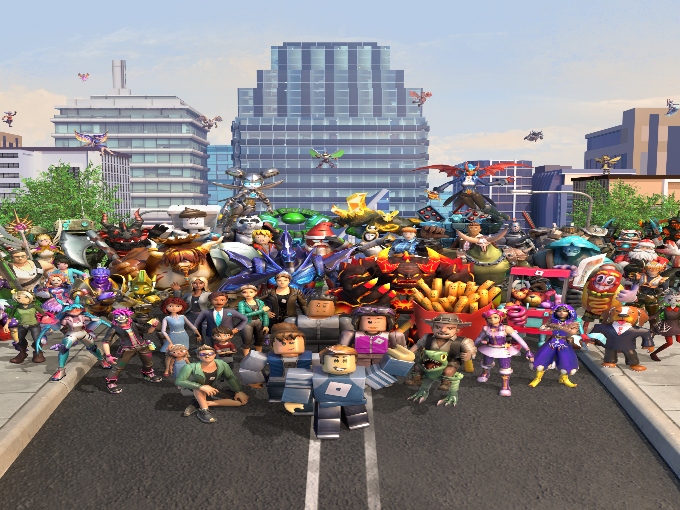 A metaverse where kids can explore and create their own virtual worlds, games and brands already exists—it's called Roblox. The popular sandbox gaming platform is home to more than 43 million daily active users.
Kidcos are just now embracing the game for what it is—a co-creation tool where brands can interact with kids in a playful way. Companies getting in on the action, including Spin Master and WowWee, are building on the "maker" trend of encouraging kids to create their own inventions and toys by letting them build their own worlds and interact with their favorite IPs. For example, MGA Entertainment launched a Roblox game based on its popular L.O.L. Surprise! brand that allows players to explore the dolls' world with their friends.
Next: Metasocieties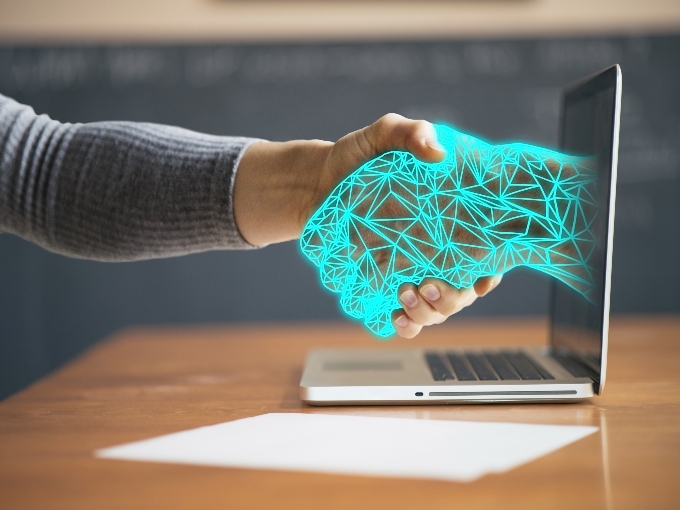 The term metaverse has been floating around in the industry lately, but the next big thing kidcos need to watch out for is how kids will create metasocieties, says Emma Chiu, global director at trend research firm Wunderman Thompson Intelligence. Chiu spearheaded a report looking at the metaverse in 2021, and her annual prediction list (The Future 100) has been featured in publications like Vogue and The Telegraph.
Metasocieties are communities that social issue-focused kids will create themselves within the metaverse. The idea is that kids want to bring their personalities, interests and networks online with them to reflect their personal values. As the metaverse develops (and as more tech companies become "metaverse companies"), the digital natives of Gen Z and Gen Alpha will work to bring identical versions of themselves— complete with their values and missions—onto existing platforms like Roblox, and also into new digital hangout locales. Kids won't just join new virtual worlds; they'll help shape them by championing their favorite social causes, such as diversity and environmentalism.
As kids adopt the metaverse to create their own communities, these metasocieties will become the new hubs where kids will discuss the IPs that mean the most to them. Beyond just marketing to these communities, brands will need to draw from lessons learned about how to engage kids through their passions, and they should be thinking now about how they can help kids form virtual societies that are safer, and in some ways, better versions of their real worlds.
"Kids content will become democratized because kids from all over the world will be connected in a way that defies geographic location," says Chiu. "Their real-life values will be reflected in these online communities, and as people connect, they will nurture and educate each other and build societies from scratch.
Now: Podcasts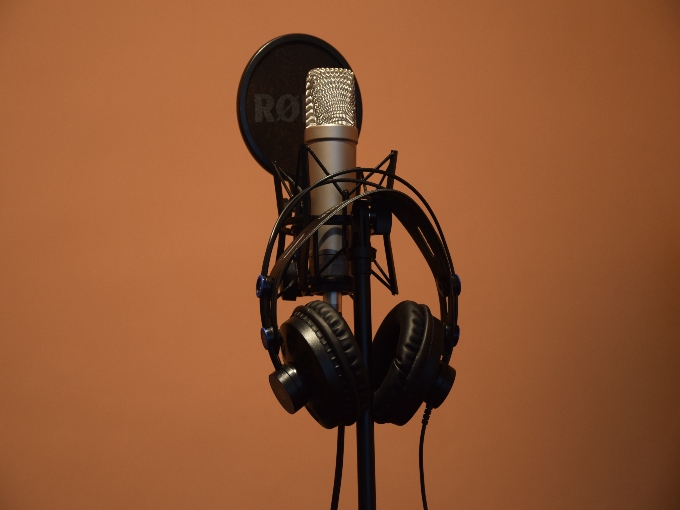 Podcasts were on the rise even before kids were locked indoors. But when the pandemic hit, the demand for audio-only programming skyrocketed. Now the market is expected to balloon to US$76 billion by 2028 as families tune into content that gives kids' eyes a break, according to insights firm Grand View Research. Podcasts fill that need in a big way—so much so that kidcos like Disney, Nickelodeon and Cartoon Network all created their first kids podcasts last year, and PBS KIDS launched a podcast accelerator to develop and launch pilots.
Next: Interactive audio content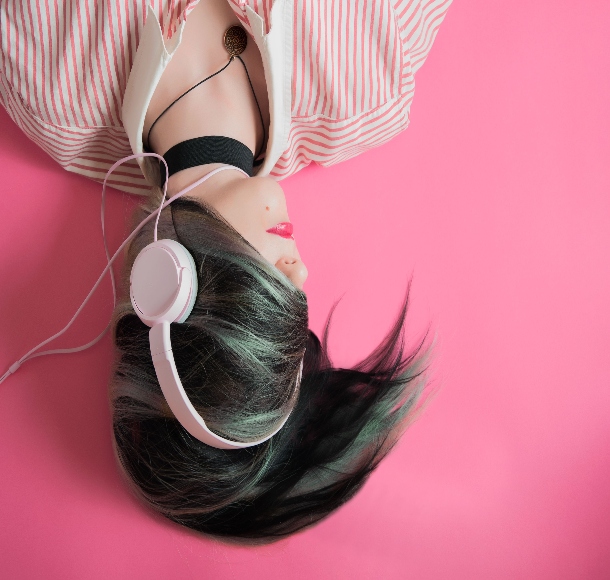 But audio shows—which, like TV shows, are passive experiences—have a lot of room to grow. Podcasting's next big step is to become fully interactive. Building content that lets kids use their words to not just access content but co-create, influence and become a part of stories, games and experiences is unexplored territory, says Mitch Joel, founder of long-running investment company Six Pixels Group. Joel is a writer, presenter and consultant who has advised companies such as Google, Walmart and Microsoft on consumer and tech trends.
As speech-recognition tech develops, creators can build on interactive shows like Netflix's Minecraft: Story Mode to the point where kids can guide the actions of their favorite character with nothing but a word. Amazon started to dabble in this space in October with audio ads in its Alexa-enabled devices that let consumers ask for more information about products.
"Being able to connect to brands without touch can create a more frictionless experience," Joel says. "We're talking about a generation that expects to be able to interact with content, and the most natural way for them to do that is by speaking."
Now: Robots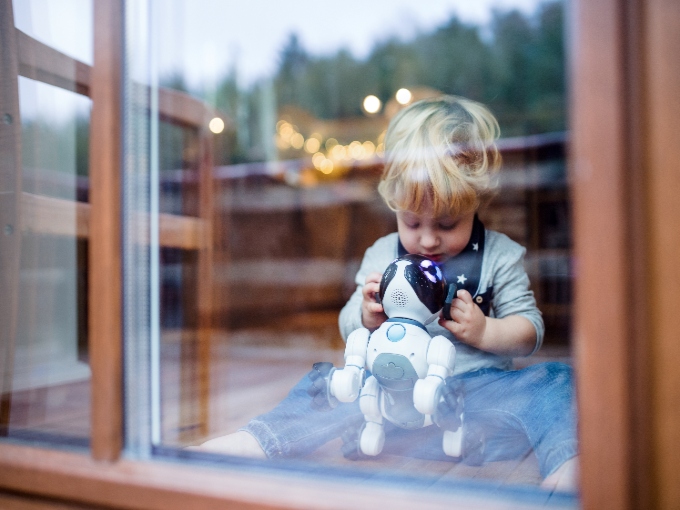 Robots are all the rage in the industry, taking over TV in new shows such as DreamWorks' Doug Unplugs and Mondo TV's Annie & Carola, and hitting toy shelves as products like Digital Dream Labs' Cozmo robots. From the biggest tech companies to a bevy of startups, kidcos around the world are looking to create new bots that teach and entertain kids.
And while robots aren't new, lower price points and evolving technology is helping these computerized companions evolve into more powerful educational tools for kids.
Next: Personalized AI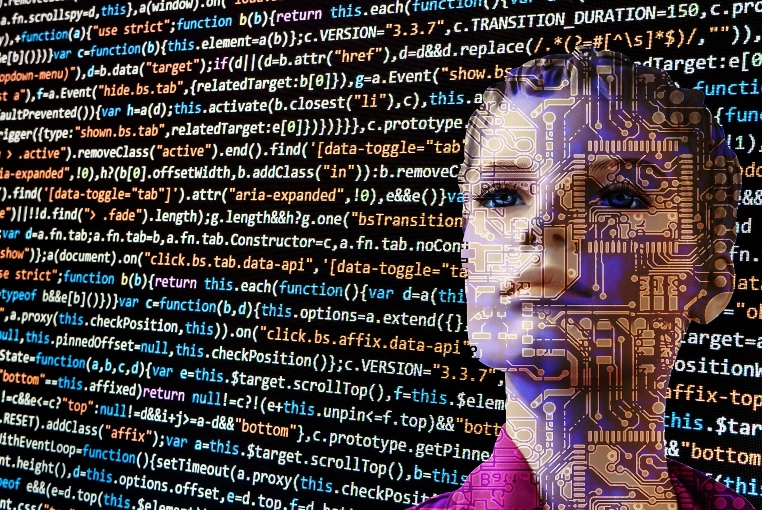 The next step for robots isn't making them cuter or having them teach kids coding. It's making them capable of understanding and connecting with children on a deeper level.
For edtech companies, having a virtual companion that can encourage kids and help them learn in a personalized way is the key to making education more meaningful, says Neal Shenoy, CEO and co-founder of BEGiN, the early-learning company behind HOMER. Shenoy also founded [212]MEDIA, the venture capital firm that backed successful companies like LiftMetrx, which was acquired by Hootsuite in 2017.
As speech-recognition tech and machine-learning evolve, the result will be artificial intelligence that responds differently to every kid—though companies will have to be careful to address concerns that arise around privacy and safety.
"Tech has struggled with kids' pronunciations and fluency, but imagine a world where kids—even preschoolers who haven't learned to read—can ask their devices, like those with electrical connectors within, about facts and feelings," Shenoy says. "It can be a co-parent and help children learn everything from math to literacy at their own pace."
This piece originally appeared in Kidscreen's Feb/March 2022 magazine.