The notion of original content has expanded in recent years, as companies and brands seek to stake a claim in ever-more-novel corners of the content universe. In our latest Bandwagon feature, trend tracker Chris Byrne looks at the moves being made by kids consumer brands in the original music category, and examines whether or not these strategies will be music to children's ears.
Sing 
From Barney to Baby Shark, music has always played an important role in children's entertainment. But recently, a number of kid-focused consumer brands have also been getting into the groove. Cereal brand Lucky Charms (pictured above), for example, launched an album called Magically Delicious in August. Featuring eight original songs, including "The Clover Jig" and "Horseshoe Hoedown," the album is available on major streaming platforms like Spotify. Each song pulls inspiration from a different musical genre, including K-pop and rock & roll.
Dance
"In this marketplace, people are  looking at everything they can do to expand their brand," says Byrne. "Music is certainly a great way to do that, because it has been a part of brands since there's been advertising. Kids properties have a  whole history of theme songs and jingles that became a part of pop culture, and there's a whole generation of people who grew up with those jingles. Now, original music is about creating those earworms and reinforcing the brand any way you can."
Move
In August, Florida-based toymaker Just Play launched a campaign to develop a new jingle for its Slinky toy line. Fans were invited to visit the brand's  SoundCloud page, where they could access the toy's original jingle and use musical elements to create their own remix. The campaign launched via TikTok and Instagram on August 30—also known as National Slinky Day—and served to kick off Just Play's new partnership with advertising agency Red Tettemer O'Connell + Partners. To date, more than 3.5 million people have given the remixes a listen on TikTok.
Groove
"It's not free, but comparatively, making music is a cost-effective way to develop content and put it on platforms," Byrne says. "The reason it's less expensive is that you're not shooting live-action content or producing animation. And the way technology is now, you could sit in  your basement with a laptop and produce a song. The barriers to entry and distribution are low because once you have the song, you can put it on YouTube, on social media channels and on platforms like Spotify."
Shimmy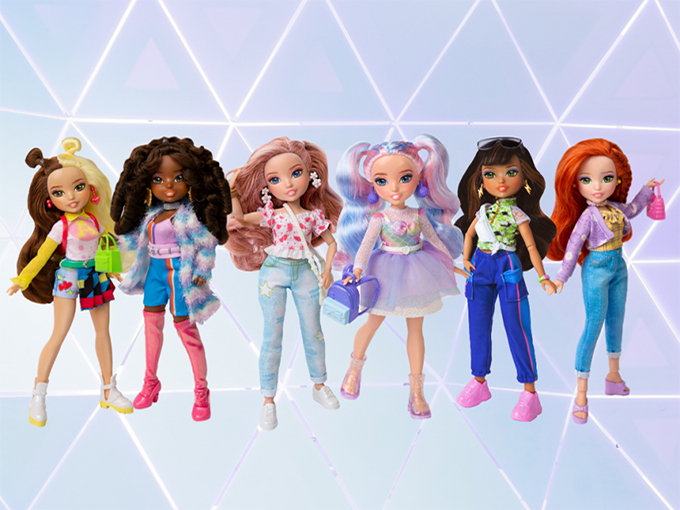 California's Far Out Toys upped the ante and set up a whole record label to support its move into original music. Far Out Records, a subsidiary of its creative production division Far Out Studios, launched in November with the release of a song called "Give a Little Glo" from TikTok creator McKenzi Brooke. A music video, which also features the stars of Far Out's YouTube series The GLO Show, is available on VOD network Kabillion. Far Out Records collaborated with Grammy-nominated songwriter and producer Tor Hyams to write and produce the song.
Shake 
"I think the biggest pitfall to producing original music is obviously putting out bad music," Byrne says. "It's crucial that you understand what music genre will appeal to your consumer, and match the kind of music you're making to the  personality of your property. Making music requires the same type of brand analysis that you would do for any new animated or live-action content. It doesn't matter how cheap it is to make music—if it doesn't work, then you've thrown away that money."
This article originally appeared in Kidscreen's February/March 2022 issue.