Kidscreen spotlights a pair of new series in development based on two very different existing IPs.
Mojo Swoptops (pictured, above)
Producers: Blue Zoo (UK), Tararaboom (UK)
Style: 3D animation
Format: 52 x 11 minutes
Budget: US$10.5 million
Status: In development, with a pitch bible and pilot script available. The partners are currently looking for presales and financing.
Delivery: June 2024
Mojo Swoptops is a car helping her community with nothing but creativity, enthusiasm and a wardrobe of accessories that let her do just about anything. Mojo can swap her top at a moment's notice to take on challenges—such as donning a cement mixer to stir cake batter or putting her helicopter hat on to trim the hedges. In every episode, Mojo and her best friend Bo the mechanic find new ways to solve problems. The show is based on a '70s book series of the same name by writer Cindy Black and illustrator Rich Ward.
Chefclub Friends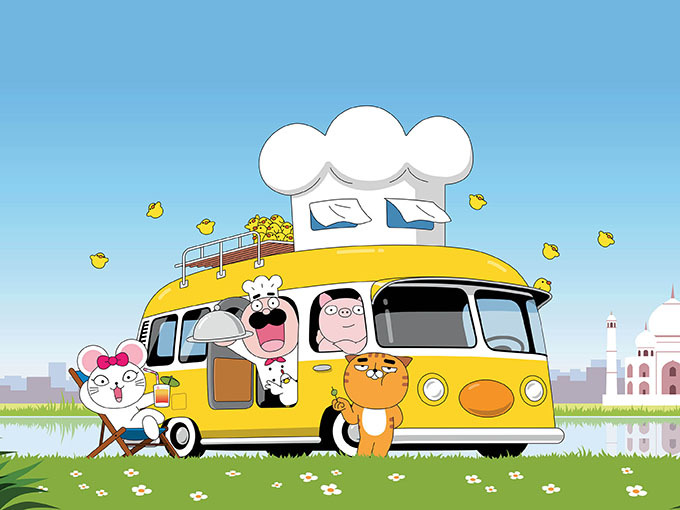 Producer: Chefclub (France)
Style: 2D animation
Format: To be confirmed, but likely 52 x 11 minutes
Budget: Approximately US$8 million to US$9 million
Status: In development now, with a bible, one script and five synopses in the can. Chefclub's next priorities are looking for broadcast presales and production partners.
Delivery: 2024
A love of cuisine and a sense of curiosity as hearty as their appetites drives a group of kids to learn about the world through food. From Swiss fondue to Vietnamese spring rolls, these young gourmets travel the globe making friends with chefs and discovering new recipes. Chefclub, which makes cooking videos for families, has tapped longtime kids TV producer Maia Tubiana (The Jungle Book) to help them whip up the new show. And Marie-Laure Marchand, Chefclub's SVP of business development, is on deck to executive produce.
This article originally appeared in Kidscreen's February/March 2022 issue.