The year is rapidly approaching its end, and that means the traditional look-back on dominating trends and themes. Some trends have been slow burns (here's looking at podcasts); while others like the use of real-time game engines have skyrocketed in recent months. On-screen representation for Asian, Asian American and Pacific Islander characters gets a well-deserved "about time," and we really can't explain the sudden rise in hamsters. Here are five trends from 2021 that caught our attention.
Podcasts
It seemed like everyone flocked to the audio market this year, including major players like Warner Bros. Animation and Disney Channel, which each launched inaugural podcasts. The Jim Henson Company and Zeptolab freshened up their evergreen brands Dinosaur Train and Cut the Rope, respectively. And Nickelodeon partnered with iHeartRadio to develop a slate of new podcasts based on its brands, beginning with Avatar: The Last Airbender and SpongeBob SquarePants. PBS KIDS also launched the Ready to Learn Podcast Accelerator to fund and support five new kids podcasts and the likes of Sony, Sesame and pocket.watch all invested in new audio content for kids and families.
The flurry of activity is understandable given that the global podcasting market is forecast to jump to US$11.5 billion—a 27% increase over 2019, according to Grand View Research. More importantly for the kids space, access to smart speakers in US households with two to 15s grew 20% between April 2020 and April 2021, according to a study by research group Dubit Trends.
"Just as we used to talk about TV capturing eyeballs, there's a growing realization in children's and family media that capturing eardrums has great potential, too," says David Kleeman, SVP of global trends at Dubit. Room to experiment with genres and production techniques, potential to both snack and binge content, and the fact that podcasts are less expensive to create than animated or live-action video—thus being quicker to develop, produce and distribute—are just a few of the advantages audio-only content offers creators, says Kleeman.
"The only thing holding audio back is discoverability, but with a growing range of studio and curation models, even that is getting better," he says.
Asian and Pacific Islander representation
Between January 1 and May 25 this year, demand for kids programming with Asian American and Pacific Islander (AAPI) leads saw 9% growth in popularity compared to the same period a year prior, according to Parrot Analytics. The uptick may seem small, but it's significant considering that 40% of AAPI kids surveyed by Nickelodeon's Shades of Us study between 2019 and 2020 disagree with how they are shown on screen.
"[This is] a loud and clear call to action that there is a need to see their stories on the big and small screen," says Winnie Cheung, senior director of digital consumer insights at Nickelodeon.
Major kids media companies, including the likes of Cartoon Network, Disney, Netflix, Sesame Workshop and CBC Kids have invested in content this year focused on the API community. Cartoon Network, for its part, launched a month-long instalment of its Drawn To series in May that highlighted the bond between kids and their grandparents for Asian American and Pacific Islander (AAPI) Heritage Month.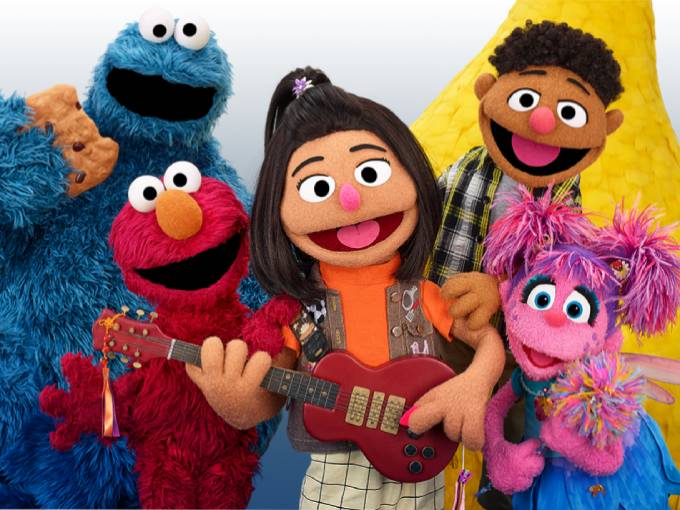 Among other notable successes, Disney's Marvel feature Shang-Chi and the Legend of the Ten Rings reigned in September as the highest-grossing movie, and is currently the eighth highest-grossing film of 2021 with US$432 million at the global box office, according to Box Office Mofo; Netflix ordered a trio of new animated kids projects from Asian American creators; Sesame Street introduced its first Asian American Muppet character (Ji-Young, pictured above); and CBC Kids is co-developing Pillango Productions' new tentatively titled series Gangnam Project—a first-generation immigrant story set against the backdrop of a K-Pop school.
Real-time animation productions
When it comes to the rapid growth of real-time animation production, 2021 was the year of the Epic MegaGrant.
Fortnite-maker Epic Games' US$100-million program—which launched in 2019 and supports companies doing innovative work with Epic's real-time rendering software Unreal Engine—awarded a raft of funds to kids animation companies including Paris-based Cyber Group Studios, Singapore's One Animation, Malaysian studios Lil Critter Workshop and Scribble Studios, Canadian prodcos Squeeze and Digital Dimension, Brazil's HYPE Animation and British studio Engine House, just to name just a few.
With real-time game engines, creative content can now be reimagined in easier and faster ways than more traditional, labor-intensive rendering tools, says Shazzy Angulo, Unreal development supervisor at Canadian prodco WildBrain. Though rebuilding an animation pipeline with a new piece of technology is not an easy transition, she admits, the sooner studios embrace game engines and begin training their teams, the sooner they can leverage the benefits of engines even further.
"Seeing characters and worlds running real-time, in-engine has a sense of magic to it that's core to making kids' animation and captures a sense of joy that shouldn't be lost," says Angulo.
Girl groups and boy bands
The popularity of teenage girl groups and boy bands (real or fictionalized for TV) died down for a couple of years since its heyday in the late '90s/early '00s, but 2021 saw some heavy-hitting producers throw their hats in the ring to bring both back to kids' attention.
Nickelodeon, for one, recently introduced pop/R&B girl group Good Newz Girls (pictured below) to the market with its holiday-themed debut EP, Winter Getaway, while Disney Channel picked up boy band dramedy Almost Never from UK-based Saltbeef Productions. UK pubcaster CBBC liked it so much, Almost Never got renewed for a third season in April.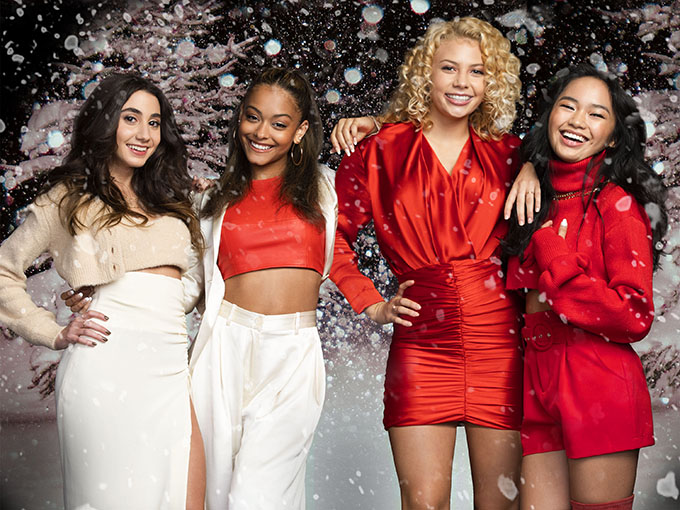 Additionally, Sony Pictures Animation is developing the tentatively titled K-Pop: Demon Hunters, a musical action-adventure flick about a K-Pop girl group whose members must balance life in the limelight with their secret identity as demon hunters.
"They're not just bands, but are brands,"  says Sarah Haasz, founder of Toronto-based studio Pillango Productions and who is developing the aforementioned K-Pop series for CBC. "BTS, for example, is one of the most popular bands in the world, and [they] are now brand ambassadors for tourism, food, clothing, a bank, telecom, tourism and the list goes on. They are everywhere and there's no sign of them slowing down in their reach."
Hamsters
If 2019 was the year of the llama, 2021 is the year of a much (much) tinier furry friend: hamsters.
Why these wee mammals were all the rage, we don't know—but they were on everyone's content radar this year. Some notable new projects include Nickelodeon's The Hamster Show, about a crew of furry friends that think their eight-year-old owner is actually a king; Ooolala's book adaptation Billy the Cowboy Hamster (pictured at top), which pre-sold to broadcasters such as Germany's Super RTL and Norway's NRK; and Disney Channel's superhero comedy Hamster and Gretel from Dan Povenmire (Phineas and Ferb). There was even a guinea pig or two as Japanese companies Dentsu and Shin-Ei Animation got to work on stop-motion anime series Pui Pui Molcar.