There's a longstanding tradition of success in taking stories for children from page to screen—just ask Harry Potter or Thomas the Tank Engine. Add to that a heightened demand for new kids content from streamers like Netflix, Disney+ and Apple TV+, which is making family-friendly IPs that are already entrenched in the market more valuable than ever before. And finally, influencers on TikTok are causing many titles to go viral these days—a video on the young adult book We Were Liars led to a sales spike of 17,000 units in just one week, according to NPD data.
With all of this increased interest in kidlit brands, the rights to adapt books for younger readers are often snapped up quickly. So Kidscreen reached out to several leading publishers to identify some of the best kids books that still have TV and film rights available. Here are a few of our favorites for middle-grade kids ages eight to 12. Keep an eye out for our tween/YA picks tomorrow, and catch up on our top choices for three to sevens here.
Ways to Make Sunshine (pictured above)
Author: Renée Watson
Illustrator: Nina Mata
Release date: April 28, 2020
Publisher: Bloomsbury Children's
Format: Chapter book, fiction
Synopsis: Inspired by the beloved Ramona Quimby series and its sensitive handling of social issues, this book stars a young Black girl living in Portland with her middle-class family. Ryan Hart always find her way through life with humor—even when her older brother is annoying, her parents don't understand her problems, and unexpected issues crop up.
Published in: English (US, UK, Australia, New Zealand)
Best screen approach: Live action
Contact: Rosemary Stimola (https://www.stimolaliterarystudio.com)
Stealing Home
Author: J. Torres
Illustrator: David Namisato
Release date: Fall 2021
Publisher: Kids Can Press
Format: Graphic novel
Synopsis: A fictional story interwoven with historically accurate events, Stealing Home is set in a Canadian Second World War Japanese internment camp and follows a boy who learns another approach to life through baseball.
Published in: English (foreign-language publishers to come)
Best screen approach: Animated or live-action feature
Contact: Lisa Lyons Johnston (lisa.lyons@corusent.com)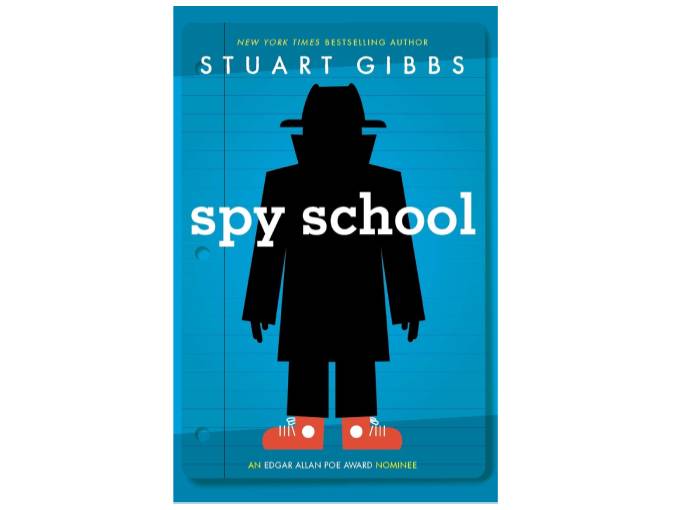 Spy School
Author: Stuart Gibbs
Release date: March 6, 2012
Publisher: Simon & Schuster Books for Young Readers
Format: Chapter book, fiction
Synopsis: When Ben Ripley is recruited to the CIA's top-secret Academy of Espionage, he thinks it's too good to be true—and it is. The middle-grader soon finds himself used as bait to catch a double agent. In order to root out the mole and prove his worth, Ben must undergo a crash-course in espionage.
Published in: 18 languages (for specific territories, contact Jennifer Joel at jennifer.joel@icmpartners.com)
Best screen approach: Live action
Contact: Jennifer Joel (jennifer.joel@icmpartners.com)