There's a longstanding tradition of success in taking stories for children from page to screen—just ask Harry Potter or Thomas the Tank Engine. Add to that a heightened demand for new kids content from streamers like Netflix, Disney+ and Apple TV+, which is making family-friendly IPs that are already entrenched in the market more valuable than ever before. And finally, influencers on TikTok are causing many titles to go viral these days—a video on the young adult book We Were Liars led to a sales spike of 17,000 units in just one week, according to NPD data.
With all of this increased interest in kidlit brands, the rights to adapt books for younger readers are often snapped up quickly. So Kidscreen reached out to several leading publishers to identify some of the best kids books that still have TV and film rights available. Here are a few of our favorites for ages three to seven, and keep an eye out tomorrow and Friday for our middle-grade (eight to 12) and tween/YA picks.
Not Quite Narwhal (pictured above)
Author/Illustrator: Jessie Sima
Release date: February 14, 2017
Publisher: Simon & Schuster Books for Young Readers
Format: Picture book
Synopsis: A unicorn born under the sea to a family of narwhals, Kelp has always felt a little different. It isn't until a strong current sweeps him to the surface that he discovers there are creatures on land that look just like him. With a little imagination, Kelp finds a way to have the best of both worlds.
Published in: English (US, UK, Australia)
Best screen approach: Animation
Contact: (childrenspublicity@simonandschuster.com)
Ruby Finds a Worry
Author/Illustrator: Tom Percival
Release date: September 3, 2019
Publisher: Bloomsbury Children's
Format: Picture book
Synopsis: Ruby loves being Ruby until, one day, she finds a worry. At first, it's small. But it soon starts to grow, and it keeps growing until it makes her sad. How can Ruby get rid of this worry and feel like herself again?
Published in: English (US, UK, Australia, New Zealand), Dutch, Flemish, Turkish, Romanian, Norwegian, simplified Chinese, traditional Chinese, French, Korean, Italian, Spanish, Finnish, German, Croatian, modern Greek, Polish
Best screen approach: Animation
Contact: Mandy Suhr (https://milesstottagency.co.uk)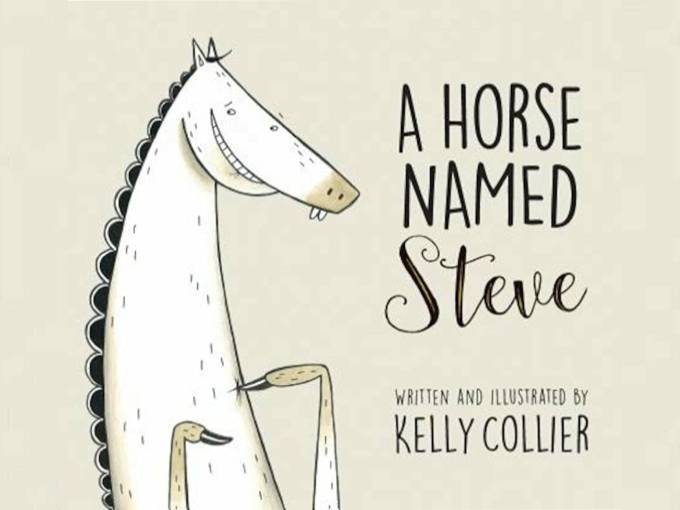 A Horse Named Steve
Author/Illustrator: Kelly Collier
Release date: April 4, 2017
Publisher: Kids Can Press
Format: Picture book
Synopsis: This book series follows titular character Steve the Horse and his forest friends as they navigate the ins and outs of friendship, teamwork and ego.
Published in: English, French, Solvenian
Best screen approach: Animation
Contact: Lisa Lyons Johnston (lisa.lyons@corusent.com)