The countdown to Halloween is officially on! It's been an especially long wait considering last year's festivities were cancelled, so to celebrate, kidcos like Jazwares and Funko have launched creepy versions of the advent calendars traditionally associated with Christmas.
Jazwares' 2021 Pokémon Halloween Calendar comes with 10 Pokémon figures and three Halloween-themed accessories. Designed to help kids count down to the holiday, each doorway in the advent calendar reveals a new two-inch figure dressed up for Halloween festivities, including fan-favorite characters like Pikachu, Eevee and Squirtle. The product launched in August and is available for US$19.99.
"This [offering] is one we have wanted to do for a long time because it allows us to celebrate Ghost Type and Dark Type Pokémon as well as fan-favorite characters," says Gerhard Runken, SVP of brand strategy for Jazwares. "We expanded from one holiday calendar last year to three in 2021, and we have even bigger plans for 2022 to create calendars with more innovation."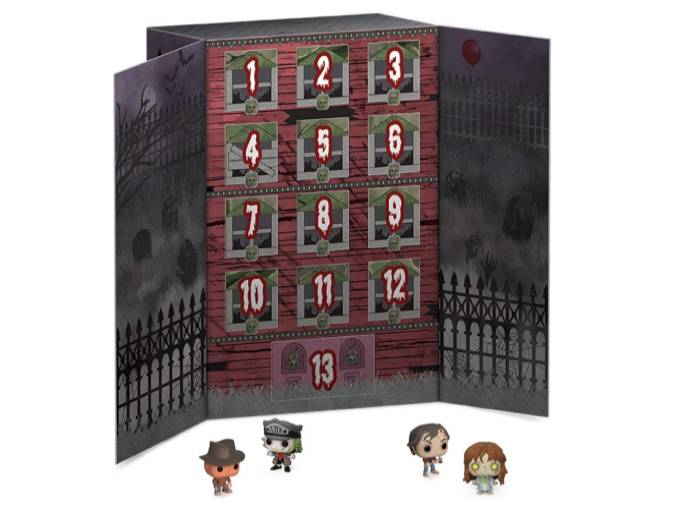 Funko's 13 Day Spooky Halloween Countdown Calendar, meanwhile, features pocket-sized Pop! vinyl figures from classic horror franchises for a slightly scarier take on the advent trend. There are 13 figures in total, including the titular ghost from Beetlejuice and Freddy Krueger from A Nightmare on Elm Street. The item hit shelves in August and is available for US$49.99.
And while advent calendars seem to be taking off this year in response to the extra-long wait between spooky celebrations, Jakks Pacific first got in on the trend in 2020 with its Gremlins-themed offering. The Gremlins Countdown Calendar launched last fall and includes 31 windows filled with one-inch figures from the classic film franchise. Available for US$49.99, the product also features slime packets and pop-up diorama pieces to allow kids to display the figures as well as recreate their favorite scenes from Gremlins and Gremlins 2: The New Batch.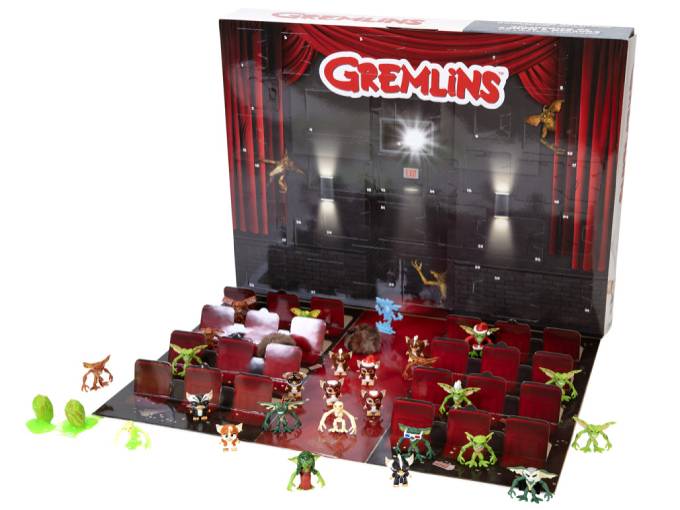 "When we were creating our holiday line of traditional Christmas advent calendars, the lens we used was holiday properties that are perennial favorites that maybe didn't have traditional toy offerings," says Craig Drobis, SVP of marketing at Jakks Pacific. "We designated Gremlins as a Christmas movie and started work on that, but the characters lend themselves to Halloween as well. We made it a 31-day calendar, calling it a multi-purpose Halloween, Christmas and New Year's countdown."
Families may have stayed home in 2020, but it seems kidcos expect Halloween to be back with in full force this year as it's not just advent calendars that are currently trending. Jazwares launched a new costume play division in August with plans to sign additional licensing agreements and create Halloween decorations. Check out yesterday's story on Jakks Pacific's adaptive offerings for more insight into this year's top Halloween trends.