The annual pitchfest is headed back to Toulouse, France for an in-person event running from September 20 to 23. This week, we're tracking what's looking likely to generate heat there. We've already covered a spotlight on Portugal and an increase in YA projects, and today we're taking a look at a slew of new book adaptations headed to the event.
Plenty of concepts are looking to fly off the book shelves and onto screens at this year's Cartoon Forum, where 16 of the 84 projects slated for presentation are based on publishing IPs.
Offering a built-in audience and a rich story base to work from, book adaptations give studios an important leg up when it comes to attracting buyers, according to producers pitching these types of concepts at Cartoon Forum 2021.
Mister Crocodile (pictured, above)
France's Magical Society is adapting popular children's book Monsieur Crocodile a beaucoup faim as its first-ever kids production. Author Joann Sfar will serve as a writer on the TV adaptation, along with Simon Nicholson. The 52 x 11-minute CG-animated comedy for six to 11s is about a girl who befriends a crocodile and learns about the world with her new pal. France TV has already ordered the show for a fall 2023 release, says Julien Borde, EVP, managing director and chief content officer for ON Kids & Family, which owns Magical Society. "We found it had everything to make a very contemporary comedy—a never-before-seen buddy comedy with an unexpected duo."
Welcome to Mamoko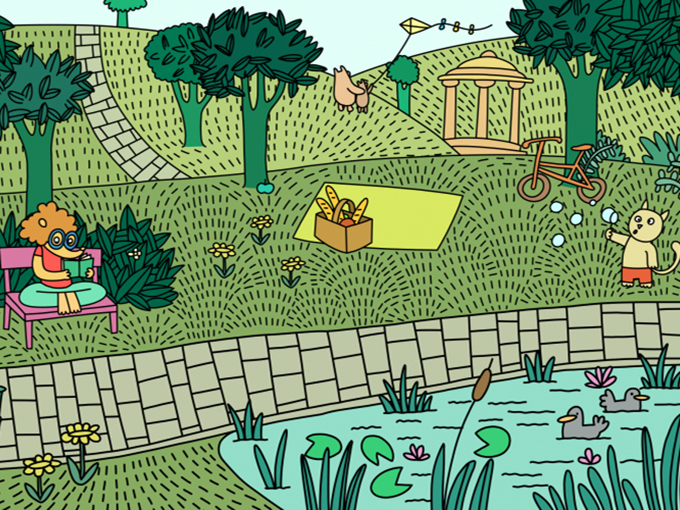 There's always something happening in the small town of Mamoko, where animals work together to solve problems and help each other out. Poland's Studio Pigeon produces this 52 x six-minute preschool show based on writer/illustrator team Aleksandra & Daniel Mizielińscy's World of Mamoko book series. Piotr Różycki is directing, and Małgorzata Giec will write the scripts. "This is proven content," says Mateusz Kowalczyk, co-owner of Pigeon. "We immediately thought that an animated adaptation would be a perfect continuation of this idea."
Suzon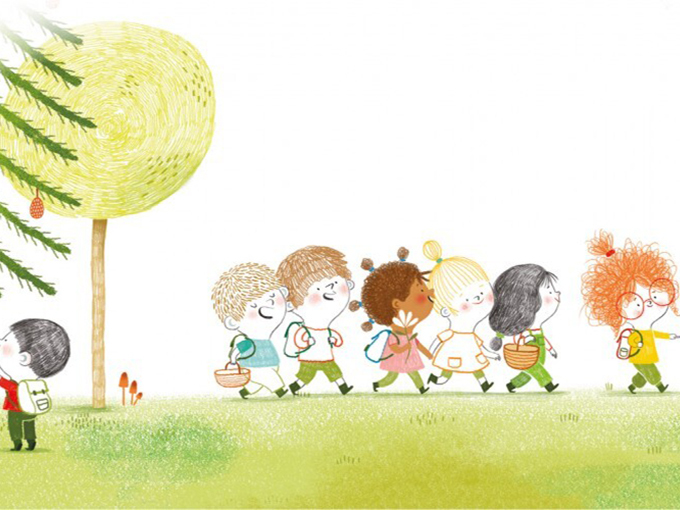 In this 52 x 11-minute educational series for preschoolers, six-year-old Suzon can speak to animals. Each episode focuses on her adventures meeting new critters, but with short documentary-style animated clips about each species. Mondo TV France is adapting Emilie Chazerand's book of the same name. "By showing Suzon observing and getting inspired by nature, our aim is to connect our young audience to what's around them," says Mondo projects and development supervisor Thomas Blanc. "In a world where everything is virtual and online, we truly think that being close to the nature around us is a very important thing for kids."
Little Charlie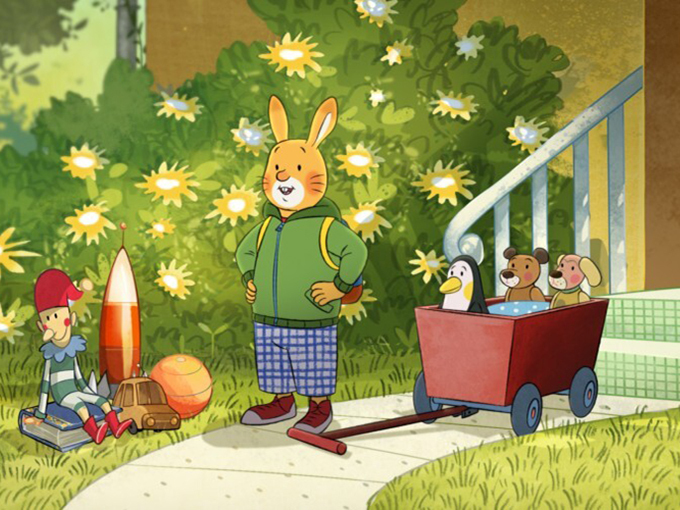 Rotraut Susanne Berner's Karlchen books are being expanded in a 26 x seven-minute TV series for preschoolers. Produced in 2D animation by Germany's Alexandra Schzatz Filmproduktion and Submarine Amsterdam, young rabbit Charlie lives on the outskirts of town and has daily adventures in this rural setting with his family and friends. "The [book's] design is sweet and open, and that makes the characters easy to identify with," says Janneke van de Kerkhof, a line producer at Submarine. "It is just a lovely way to share endless everyday stories."
Freddy Buttons Wacky Mysteries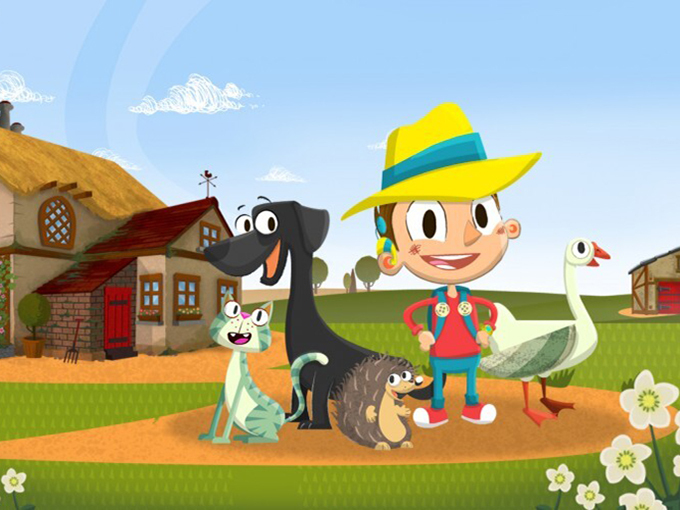 Adapted from Fiona Dillon's Freddy Buttons book, this 2D-animated preschool series centers around a boy who uses a hearing aid and gets help from his animal friends to solve various mysteries. "Preschool is an age when almost everything is a mystery," says Dale Robinson, a senior producer at Ireland's Treehouse Republic, which is co-producing the26 x seven-minute show with Dillon's Tumbledown Media.