A decade after hanging her own shingle, Genevieve Dexter (pictured right) is looking to untangle Serious Lunch from her image and change its focus moving forward.
She's changing the name, grooming a successor, picking up types of content the company hasn't represented before, and focusing more on direct-to-consumer distribution. And she's ditching the logo that features a caricature of her face, too.
When Serious Lunch first launched in 2011, Dexter focused primarily on collaborating with studios that hadn't worked in kids TV before, such as Studio Ghibli, which made its first TV series Ronja the Robber's Daughter in 2014. But over the years, Serious Lunch has taken a more holistic approach to content.
"We moved from executive production to distribution, as well as financing, and we want to signal to the outside world what we do," says Dexter, now CEO of Serious Kids.
The company's new brand identity, including a fresh logo (pictured below) and color palette, is designed to support this focus and a more forward-looking approach, including a new leader waiting in the wings.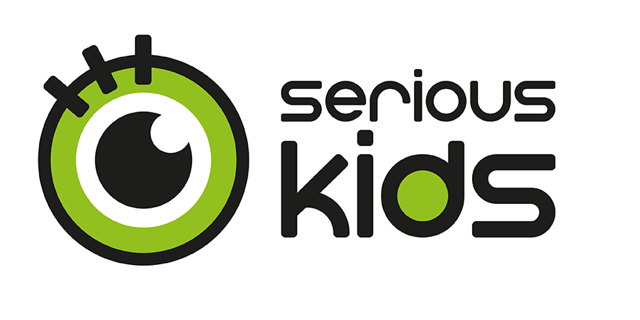 Leila Ouledcheikh (pictured left), who joined Serious Lunch in 2019 as director of global sales, has been elevated to SVP of global distribution and commercial development and will also be a shareholder. She's been tapped as Dexter's successor, whenever the company founder is ready to retire.
"It's important to know who your successor is and identify them early because there's a lot of knowledge you have to be able to share," says Dexter.
For now, Dexter is stepping back from sales and distribution work, and will focus instead on production, acquisition and production finance. Reaching consumers directly will also be a priority for the Serious Kids brand.
"We've seen with the Little Baby Bum and Baby Shark models that investing in direct-to-consumer and then making the crossover to traditional platforms is increasingly [effective]," says Dexter. "This is a seismic shift in the market, so I don't want to be in a position where we've got a brand that doesn't work for parents."
Going directly to consumers means a new approach to catalogue-building. And while Serious Lunch made a name for itself with strong public broadcasting programming, Serious Kids will be looking for more commercially focused content—especially IPs that can fill niches online. While broadcasters often seek gender-neutral comedies, there are gaps to fill online that are much more nuanced, Dexter says.
For example, Serious Kids has acquired Girls of Olympus, which first launched on Italian broadcaster RAI's online platform RaiPlay in July, and will also air on linear channel Rai Gulp. Produced by Animation Band, the 26 x 26-minute series follows three teenage reincarnations of Greek goddesses Athena, Aphrodite and Artemis who fight mythological creatures between high school classes. The girl-skewing series for six- to 10-year-olds doesn't represent a genre the company has touched on before, and Dexter is planning an online release for certain markets to reach older girls more easily. She's also actively looking to acquire properties in the preschool music category, where there are huge opportunities due to big popularity gains made during lockdowns.
More changes are on the horizon at Serious Kids and will play out as Dexter steps back further from the the day-to-day business and yields more high-level decision-making power to Ouledcheikh. The company is also looking for more content and considering getting into adult-skewing comedy at some point in the future, potentially under a Serious Comedy shingle.
Since it's the company's 10th anniversary—and its profits tripled last year—now feels like the perfect time to rebrand and begin a leadership transition, says Ouledcheikh. "If we don't do it now, we're never going to do it."