Me and My Compost (pictured above)
Producers: Vivement Lundi! (France), Superprod (France)
Demo: six to 11
Style: 2D animation
Format: 52 x 11 minutes
Budget: US$7.6 million
Status: A bible and several episode synopses and scripts are finished, and a teaser will be completed for the festival. Delivery is planned for late 2023.
Environmental activists Jérémie Pichon and Bénédicte Moret created a practical and humorous guide called Zero Waste Family and companion kids book Zen Children Zero Waste to help families reduce their daily environmental footprint. Writer Cédric Stéphan and director Lionel François are bringing these French publications to screen in a series about a six-year-old girl who teams up with her older brother and an eco-friendly monster to save the planet, one zero-waste quest at a time.
Hygge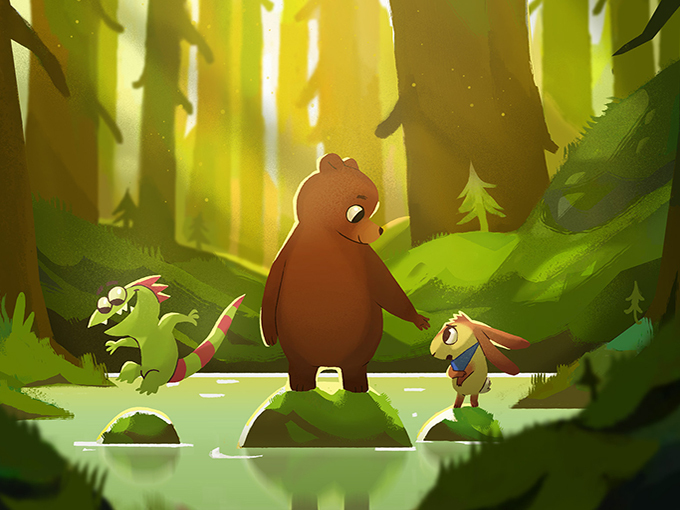 Producers: Dreamin' Dolphin Film (Germany), Ouros (Denmark), Parka Pictures (Denmark)
Demo: four to five
Style: CG animation
Format: 52 x 11 minutes
Budget: US$8.5 million
Status: A bible, teaser, pilot script and several episode outlines are available. The producers are seeking co-producers and international distribution partners to begin production in 2022. A feature film is also in the works.
Inspiration for this preschool project comes from Ouros co-founder Philip Piaget's move from Mexico to Denmark, and how the experience changed his attitude towards winter. Centered around overcoming adversity and negativity, Hygge—the Danish word for cozy—is set in an inviting magical forest and follows the misadventures of a big-hearted bear, a comical lizard and a sweet-natured but gullible rabbit.
Tales of Terror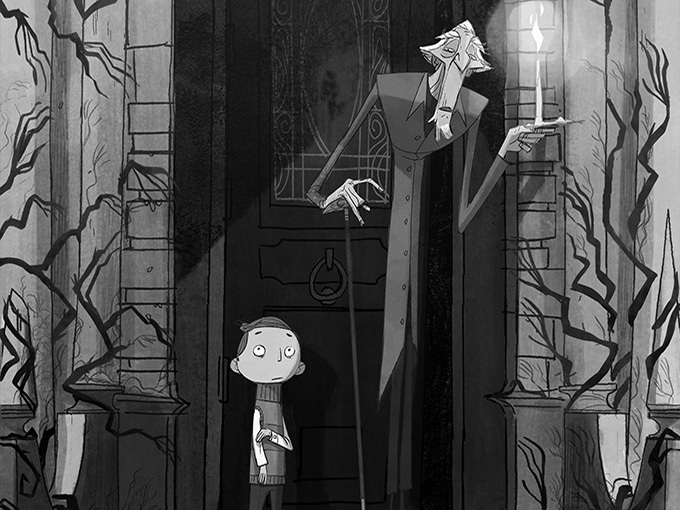 Producers: Dream Logic (Ireland), Lupus Films (UK)
Demo: six to 11
Style: 2D/hand-drawn animation
Format: 10 x 11 minutes
Budget: US$2.6 million
Status: A bible, full series arc and two scripts are complete, and a teaser will be ready for Forum. The producers are seeking broadcaster presales and distribution partners. Delivery is planned for early 2023.
Based on British author Chris Priestley's best-selling children's novel Uncle Montague's Tales of Terror, this spine-tingling miniseries centers around an 11-year-old boy's visits with his mysterious uncle, who tells him deliciously disturbed stories—which may or may not be true. The project is being developed by Brian Willis and Kealan O'Rourke from Dream Logic, and Ruth Fielding and Camilla Deakin from Lupus Films, bringing together the co-producers who previously partnered on festive special The Christmas Letter for UK broadcaster Sky.
Muscaria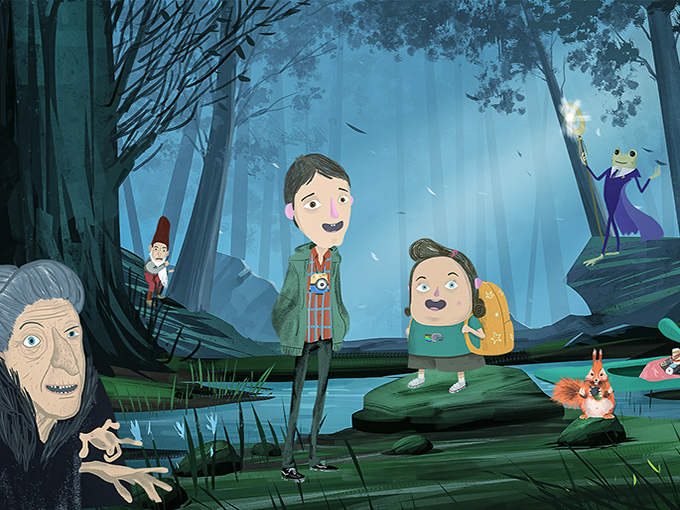 Producers: Galmar Films (Belgium), Studio Hugggy (Belgium)
Demo: Families
Style: Stop motion
Format: Four 10 x 13-minute seasons
Budget: US$4.1 million to US$4.7 million
Status: Two scripts are written, a bible is in the works, and a teaser will be available for Cartoon Forum. The producers are looking for broadcaster presales, as well as distributors and co-pro partners.
Inspired by regional folklore, this serialized fantasy from creator Fabien Vervenne follows along as naïve siblings Suzan and Elliott unravel the mystery behind the disappearance of their myth-obsessed grandfather. To find him, the kids are transported to a peculiar world where they're turned into puppets and pursued by a fearsome witch. Themes include generational acceptance and the love of passing on stories.