There's no doubt that Disney+ has contributed to the rise in demand for family-friendly content, but now Parrot Analytics has the data to prove it. When the streamer launched in November 2019, demand for family-friendly content spiked across the board. That has a lot to do with the SVOD's commitment to all-ages content, which forced others to also get into the all-family game, says Polly Conway, Common Sense Media's senior TV analyst. But the spike in popularity has a lot to do with families' new lockdown-inspired viewing habits, too.
The Mandalorian
"The desire for Star Wars content is huge. Even if The Mandalorian sucked, it would probably still be pretty popular," says Conway. "But it's been such a pleasant surprise that it's delightful—and really, really fun to watch in a low-stakes way."
Globally, The Mandalorian is the number- one most popular family-friendly show, according to Parrot Analytics. Worldwide, it's 18.5 times more in demand than the average show. And in the US, that figure balloons to 63.2 times more in demand.
One reason the show works is because it sticks to a familiar formula of the classic Western, says Conway, and watching the titular character go through those typical trials and tribulations is comforting.
That comfort extends beyond just recognizable stories and faces—following years of shock-and-death dramas like Game of Thrones, adults in particular enjoyed watching a show where their favorite character survives until the very end.
And despite the violence on screen, it's not alienating to younger audiences, Conway says. Because the violence is cartoonish and against nameless, faceless enemies, it's still appropriate for today's kids.
Mysteries of the universe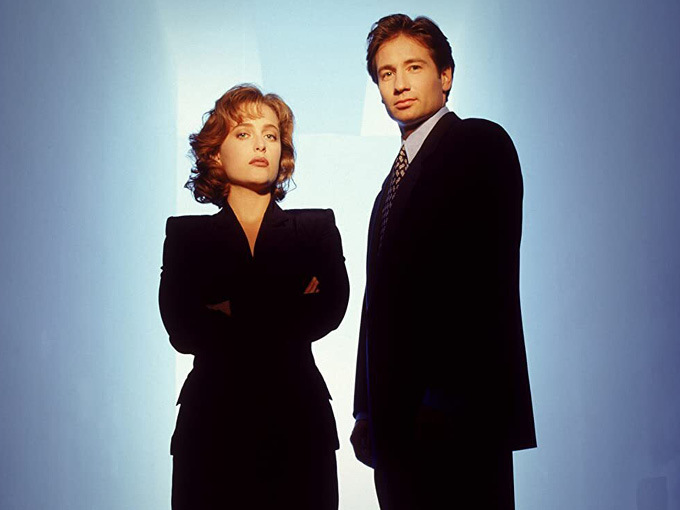 The classic whodunnit has historically had cross-generational appeal, says Conway. But series that ask deep, meaningful questions about life seem to be resonating these days.
Super Girl, for example, which is the second most in-demand show among families (11.4 times more in demand than the average show globally), asks, "What does it mean to be a good person?" Doctor Who (number four, and 9.8 times more in demand) asks,  "Why is it worth it to fight and help people?" The X-Files (pictured, above) asks, "Why does the truth  matter?" and lands at number nine (5.2 times more in demand).
The only documentary on the list—the fifth most in-demand show—Cosmos: Possible Worlds is also examining big questions and trying to find answers for viewers.
Not every series needs to have a giant theme, says Conway, "but it's not too  ambitious to really look at your show and ask, 'What are people going to learn about themselves and about the world?'"
The reason that these series tend to resonate with families is that people really like to  watch characters deal with life's big problems in solvable ways, especially when the world feels so out of control, says Conway.
Shows about families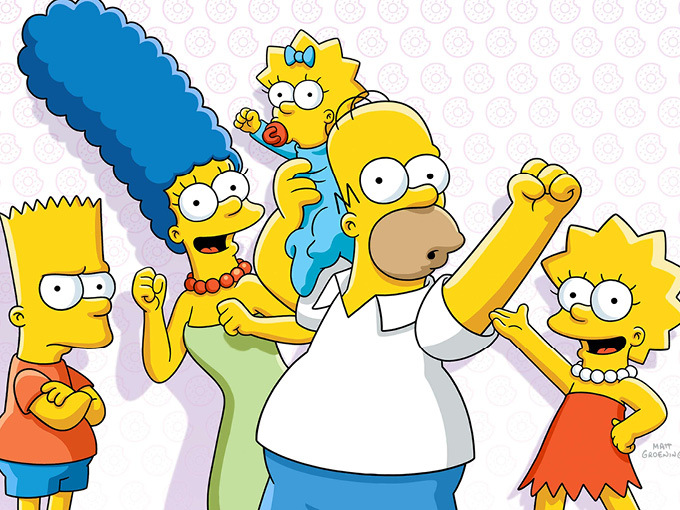 Representing another content genre that seems to be connecting across age groups are shows about families. The Simpsons (pictured, above), Blackish and Fresh off the Boat (numbers three, six and 10, respectively) are about family life, while Parks & Rec and Star Trek: Discovery, at numbers seven and eight, are about the families you make for yourself.
"Everybody wants to see a show about families working together, and that's what these shows do—they have their own challenges, but they're getting there," says Conway.
Animation
Family-friendly animated shows popped up in a few territories, including Adventure Time at number five in the US and We Bare Bears at number eight in LatAm.  "Adventure Time is such a delightful anomaly. What they did has influenced basically all  animation since," says Conway.
Several successful family-friendly toons have followed the Adventure Time model of doing something really different, and using marquee voice talent—like David Tennant and Ben Schwartz in DuckTales, or Patton Oswalt and Ellie Kemp in We Bare Bears—to draw in viewers across age groups.