Cartoon Network and Netflix have acquired Mattel Television's newest 2D-animated iteration of Thomas & Friends for a fall premiere in the US.
Both deals include all 104 episodes and two specials that make up the Thomas & Friends: All Engines Go programming package, produced by Mattel and Nelvana. Additional international broadcasters will be announced in the coming months.
This will be the first time WarnerMedia's kidsnet has aired any Thomas content, and the buy plays into its move towards offering preschool content.
For its part, Netflix picked up seasons 23 and 24 of the 3D-animated Thomas & Friends series for the first time last year.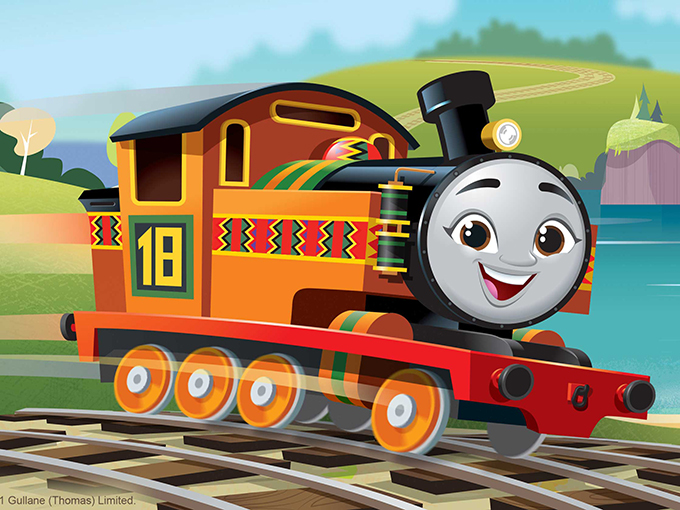 At the end of 2020, Mattel announced plans to give the tank engine classic a 2D makeover, in partnership with Toronto-based Nelvana. This new iteration is executive produced by Mattel's Fred Soulie, Adam Bonnett and Christopher Keenan, along with Colin Bohm and Pam Westman at Corus.
The new seasons are also taking a slightly different creative approach by telling stories directly from Thomas's point of view, without a narrator. It also introduces a new character—Kana (pictured at top), a high-speed electric train from Japan—as well as using music more frequently to move stories along.