In a time when many of us are stuck at home—living and working between the same four walls—there is something particularly satisfying about making an online purchase. It's convenient, of course, especially as safety precautions related to the pandemic have caused many retailers to close. But it's also thrilling.
Something from the outside world is making its way into your space. You can track your package's progress, following along as it makes its way across the world and onto your doorstep. Or, if you're feeling adventurous, you can simply wait to be surprised by its arrival. Then you get to indulge in the experience of unboxing whatever item you bought. Cue the serotonin.
And if the stress of the past year has led to an increase in your online shopping habit, you are not alone. A 2018 study from analytics firm Clicktale found that 62% of people ages 16 to 24 use shopping to relieve anxiety. Data from IBM's US Retail Index, meanwhile, shows that COVID-19 has accelerated the shift to online shopping by roughly five years. More than 100 billion parcels were shipped in 2019, according to the Pitney Bowes Parcel Shipping Index, and that number is expected to more than double (up to 260 billion parcels) by 2026.
With so many packages making their way across the globe, it only makes sense that the toy industry is working on reimagining the traditional sales model as IP owners and toy-makers rethink their relationships with retailers.
With everything having gone virtual, companies around the world have been testing various strategies in an effort to recreate the in-person meetings that used to be standard in the industry, says Suzy Raia, VP of licensing and business development for BBC Studios.
"Some vendors are creating their own proprietary B2B websites, literally just for buyers to log on and view products on their own time or during a virtual meeting. I've even heard some companies are exploring 3D virtual showrooms or using augmented reality to create an experience for retailers. But that's a heavy investment."
For its part, BBC Studios is focusing its efforts on a strategy that will pay off in the long run. In order to accurately demonstrate how items look and move during meetings, the team is working with licensing partners to create video content that illustrates toy offerings. When it comes to Bluey (pictured, above)—which was co-commissioned by BBC Studios and ABC Kids from Australia's Ludo Studios—toy partner Moose Toys quadrupled the number of product sizzles it's creating.
"Those sizzles are incredibly useful in meetings with buyers, but they can also be repurposed for marketing e orts," says Raia. High-quality video content and photographs are crucial for Bluey products to earn an A+ rating on Amazon. To qualify as A+ content, sellers need high-quality imagery, videos, comparison charts, additional product details and sales copy. Earning that A+ grade has been proven to result in higher conversion rates, increased traffic and boosted sales—not only because consumers have more data to make informed purchases, but because IP owners can use the enhanced content to cross-promote their products.
BBC Studios has worked closely with Moose Toys to create A+ product sizzles for Bluey items. Moose's Bluey Heeler 4WD Family Vehicle, for example, comes with stickers that kids can place on and inside the vehicle.
Decals of beach gear and garbage are designed to accurately recreate the messy backseat of a family vehicle. High-quality content can highlight these details, which likely wouldn't be seen in photos or videos if it wasn't specifically being showcased.
In addition to strengthening BBC Studio's e-commerce efforts with retail partners, this content can also be repurposed for digital marketing and social media platforms. In order to take advantage of this extended use of the content, however, the team needs to be working with fully approved products. While sizzles of items that are still in development are perfectly acceptable for use during retail sales meetings to give partners an idea of upcoming SKUs, BBC Studios can't use that content for consumer-facing marketing efforts.
"But when you have items that are fully approved, you can use that content across e-commerce, marketing and social," Raia says.
This investment in high-quality content is only possible, however, because the team isn't traveling. Raia says that the money previously spent on buyer meetings—flying to retailers' HQs, staying in hotels and eating meals away from home—is now being directed to different aspects of the product pipeline.
"These buyer meetings were once every two or three months, and cost thousands of dollars," she says. "And being able to even schedule multiple buyer meetings for a single retailer during one trip was a challenge. Folks were sometimes traveling every week to see the same retailer, but meeting with different buyers."
Even as limitations on travel are lifted, Raia anticipates that BBC Studios will continue to limit its travel in the future compared to pre-COVID schedules.
Now that the pandemic has seen many retailers consolidate their purchasing for in-store products and e-commerce offerings, Raia says it makes sense for IP owners, licensing partners and retailers to focus on creating content that can be used first in pitches, before serving a secondary purpose on e-commerce sites, and even potentially in stores once brick-and- mortar retail opens back up globally.
And while BBC Studios is focused on its e-commerce efforts with existing retail partners, Singapore-based studio One Animation was moving away from traditional retail deals months before stores around the world struggled during lockdowns.
In Q1 2019, the prodco began early product development with the goal of launching a direct-to-consumer toy program with Amazon in Q4 2019. The pivot came after One Animation launched toys inspired by its Oddbods brand at Target locations in the US in late 2018. According to CEO Sashim Parmanand, the retailer was selling around 10,000 units per week.
And while the studio saw this as a success for an early toy effort, those numbers didn't meet Target's threshold. As a result, One Animation's partnership with Target was not extended beyond its initial 2018 holiday exclusive.
"That kind of volume isn't meaningful for a major retailer, but it is for a mid-sized company. We realized that if we could sell at that volume, we'd really be in business," Parmanand says. "It was an opportunity to seed something and grow it online. If we could do that, we'd have a case to bring to retailers to show that we'd taken the initiative—and the risk—to create something meaningful."
Initially, in 2019, the main benefits of moving to a DTC model were that One Animation could respond to specific requests from consumers and focus on creating a range that is environmentally friendly. Once the pandemic hit in spring 2020, however, it became clear that investing in online shopping was a timely decision.
Fiscal 2019 was a loss for the line, as the costs behind development and manufacturing couldn't be offset by the short selling timeline (One Animation's DTC Oddbods range bowed in the fourth quarter). A significant struggle was customer acquisition—initially, it cost the company roughly US$20 to draw in a single customer to the digital storefront.
"That is absolutely loss-making," says Parmanand. "You can't spend as much on bringing in a new customer as you are selling the product for. Now, our customer acquisition cost is between US$0.30 and US$0.50." That cost was brought down by focusing on high-quality content for Amazon listings, which are beneficial for sales conversion; encouraging consumers to leave reviews following a purchase since positive reviews push listings higher on the online retailer's sales algorithm; and providing promotions and discounts.
These efforts came together, and at the beginning of the 2020 holiday shopping season, One Animation had exceeded its forecast for Oddbods-related toy sales by 300%.
"When you're a small company, you have to innovate to survive," Parmanand says. "When we didn't meet Target's expectations, there wasn't a chance to go back. We needed to either abandon the licensing business for two years until [retailers] forgot, and then we could reintroduce the brand; or we had to find a way to learn from that experience, take the positive bits and convert them to a new system that works for a company of our size and scale."
And because One Animation's DTC strategy was particularly well-suited to the growing online shopping habits of homebound consumers during the pandemic, Parmanand says the team was able to significantly expand its Oddbods range. The DTC line launched with nine SKUs in Q4 2019, and grew to feature 32 items in 2020. New categories include birthday, homeware, construction toys and DIY.
Last year also saw One Animation move its consumer products program onto additional retail platforms, including Walmart.com, Shopify, Wish and eBay. Looking ahead, the studio is launching test pilots with limited SKUs in a number of European markets. Those initial European efforts will include one or two items bowing on Amazon.
"Because Amazon as a platform is quite specific in the way they do things, there's a lot that's very structured, regardless of region. There is a model and you can follow it," says Parmanand. "There are obviously language considerations for markets like France and Germany, but working with one platform means it's fairly consistent across territories."
This consistency means One Animation will have more data to determine where best to focus its ongoing toy efforts. The ultimate goal, Parmanand says, is to build the program to the point that it's appropriate to launch at traditional brick-and-mortar retail. In fact, the studio is in talks with a major retailer in the UK to bow products in fall 2021. And because so many retailers are focusing on their own e-commerce platforms, Parmanand believes the company's expertise in DTC will likely be seen as a strength.
Montreal-based toymaker WowWee, meanwhile, is banking on a brick-and-mortar future, making long-term plans for physical retail locations. While e-commerce was the major focus of 2020 and will continue to dominate consumers' purchases throughout 2021, head of marketing and operations Andrew Yanofsky says his team is working to be ready for consumers' return to stores. The key, he says, is to develop a strategy that integrates the needs of both e-commerce and traditional retail.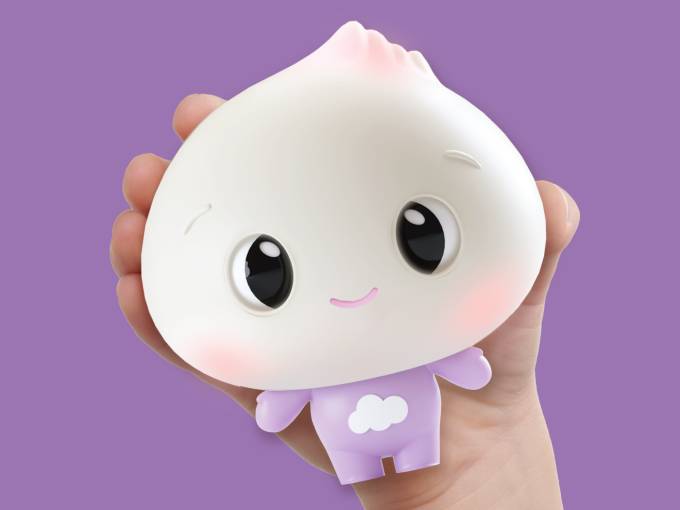 All of the data e-commerce sites gathered on consumers last year will inform those integrated online and in-person strategies, he says. Because retailers can carry a larger breadth of product online, they can use purchasing data and reviews to cull product choices for in-store efforts.
"Walmart, moving forward, will [rely on that data] to consolidate what it's doing online to in store. More onus than ever is on reviews, product quality, online merchandising and rich detail pages," says Yanofsky.
One concern about basing in-store stock on e-commerce sales is that the cost of fulfilment for shipping has a high threshold, and as a result, online retailers like Amazon push toymakers to focus on higher-priced items.
"By and large, when we work with Amazon, they're always pushing us to higher price points. The impulse and lower-priced sectors really hurt from this."
To protect those categories and support retailers, Yanofsky says IP owners and toycos need to focus on developing products that drive customers back to stores. WowWee's contribution is its My Squishy Little brand, which will bow in spring 2021 in the UK before hitting shelves in the US in August.
The first range is My Squishy Little Dumplings, featuring soft heads that interact with kids through lights and noises. When you squeeze their cheeks, the dumplings' tiny bodies pop out to reveal one of four personalities. To drive traffic to brick and mortar, additional personalities will launch exclusively with retail partners like Walmart and Target in October. A limited, one-time production of golden dumplings will also be available exclusively in stores.
"We're looking at moments we can bake into the product to give customers a reason to go to the store. We also have a line that we're going to introduce [later in 2021] featuring technology that, when kids bring the toy back to the retailer, triggers an activation for being in the store," Yanofsky says. "We're working on these types of activations because aisle space will be at even more of a premium in the next few years."
Relationships with retailers will also be at a premium, making it more important than ever before for IP owners and toymakers to reimagine the ways they work with—and sell to—the sellers.