Trendspotter Chris Byrne, president of Byrne Communications, looks at the top categories that have emerged during the pandemic, and what companies should be doing to keep the success going.
PUZZLES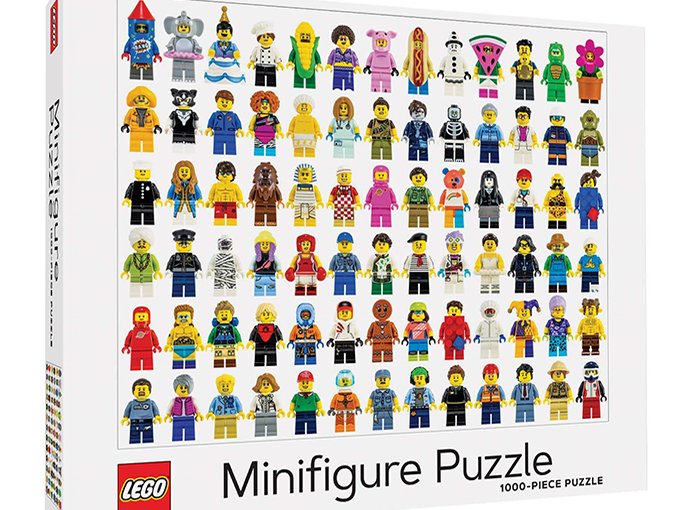 Puzzles were the breakout star of the pandemic-related lockdowns. US data from market research firm The NPD Group shows that the puzzle super-category posted 42% year-to-date growth there in September 2020. In the UK, meanwhile, NPD reports the games and puzzles segment had grown by 31% year to date in November. With families stuck at home, it makes sense they turned to traditional play patterns that encourage creativity and quality time. But can puzzlemakers keep that momentum going in 2021?
"Historically, when you see a big bump like that, it will slowly plateau," says Byrne. "We're still not doing much other than watching TV, so I don't think it will be a precipitous drop. But I just don't think as many people will be scrambling for puzzles in the same way." That hasn't deterred LEGO (pictured, above), which is looking to expand its puzzle range to keep families engaged. The brickmaker bowed new 1,000-piece puzzles last year, with three hitting shelves ahead of the holiday season.
OUTDOOR TOYS 
With live and location-based brand extensions shuttered during lock- downs, many families turned to outdoor toys to keep spirits high last summer. The NPD Group reported that the outdoor and sports toys super-category posted 31% year-to-date growth in September in the US. In fact, the segment represented 36% of all dollar gains for the first nine months of the year with nearly US$3.5 billion in sales.
"You could not get a swing set or a bicycle at the end of the summer. Things that were typically big-ticket fourth-quarter items were selling insane numbers over the summer," Byrne says. "Money was going into these categories that previously was going into travel or other forms of entertainment outside of the home, and that will continue this year." Scooters and hoverboards from New York-based Jetson Electronics (pictured, at top) were listed on a number of top holiday toy lists as NPD reported that sales for the skate/skateboards/scooters subcategory grew by 107% during the height of the pandemic.
ARTS & CRAFTS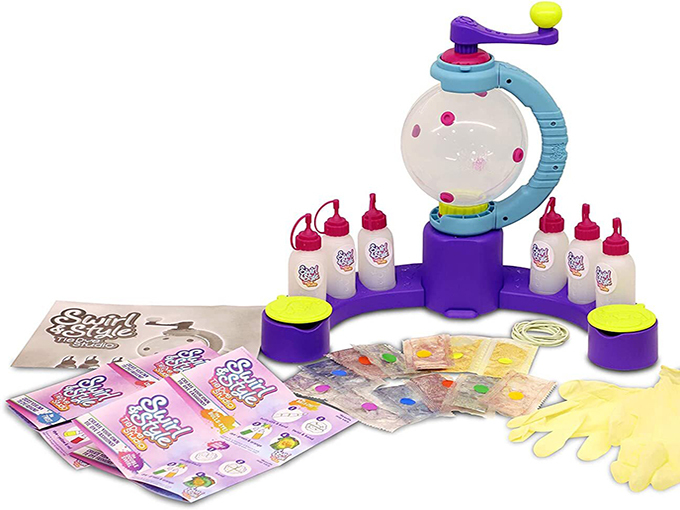 Another category that made huge gains last year was DIY. Arts & crafts projects that kids could do at home started trending on social media, which led to families around the world investing in items like paints, beads and tie-dye kits. "We live in a culture where, between TikTok and YouTube, trends can go around the globe in 24 hours. That happens because people still want to feel connected, even though they're not physically together," Byrne says.
LA-based Yulu launched its Swirl & Style Tie Dye Studio Maker (pictured, above) in spring 2020. Designed for kids ages six and up, the self-contained orb keeps mess to a minimum. The key to maintaining the momentum from 2020, according to Byrne, is to focus on creating a community. "You need to take that opportunistic bump, and turn it into a community of people with a shared interest," he says. "And they likely won't buy three products a week [the way they might have during the lockdowns], but they might buy one a month, and that's one more sale than you were getting before."