After the Kardashian family announced in September that their long-running reality series was coming to an end in 2021, people posited it could spell the end of reality TV.  Yet as the reigning family of reality departs the small screen, the genre has never been more popular with buyers—even in the kids space. And South African prodco Cabblow Studios wants in on the action…with a twist.
The Fam is an animated kids reality series that tracks Cabblow founders—mother/daughter team Dr. Tshepo Maaka (Dr. T, pictured right) and Kabelo Maaka (pictured left)—in their day-to-day life. While most animated fare is scripted, The Fam uses audio from old home movie footage collected over the years to create storylines. To build out the audio catalogue further, the entire Maaka family will be provided with mics to wear a few hours at a time.
"We decided we're not going to use voice performers; we're going to use the voices of our family, and we've been experimenting with different ways of doing that," says Kabelo.
There are 20 members of the Maaka family, which creates plenty of fodder for storylines and showcases a broader culture not often seen on screen.
"The reason that the family is so large is that it reflects back on South African culture and Black people," says Kabelo. "For us, your extended family is just as much a part of your family as your nucleus. You're going to see your grandmother just as often as you see your parents—there's no barrier."
Once audio is gathered and the storylines are plotted, Cabblow will start storyboarding and animating the series.
The Johannesburg studio is looking for an experienced Canadian company to come on board, taking advantage of a treaty agreement between the two countries. With the goal of maintaining control over visuals and the overarching IP vision in house, Cabblow is looking for help with financing, pre-sales and production, says Dr. T.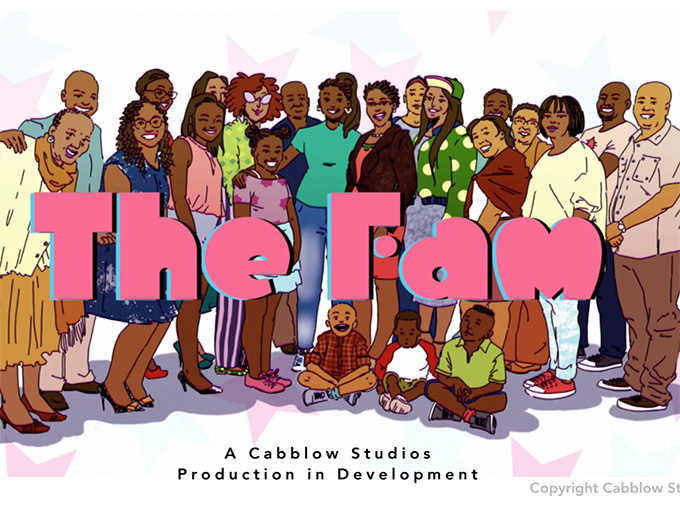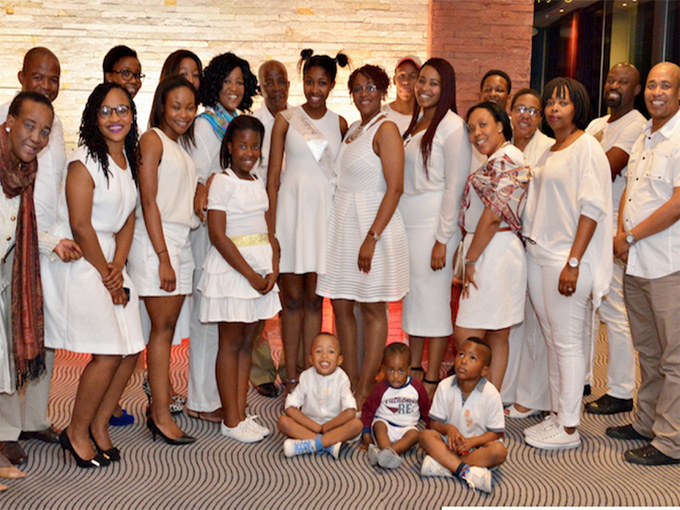 Development of The Fam is firmly in line with Cabblow's creative approach to content, which thus far has put mining personal experience at the forefront. Kabelo founded Cabblow alongside her mom—an anesthesiologist—straight out of post-secondary school. Leaning into Dr. T's background, the studio cut its teeth making medical animations, which inspired the diabetes-focused short 3 Teaspoons of Sugar that premiered at Annecy International Animation Film Festival this summer.
Cabblow Studios is also working on a second show inspired by their parent/child relationship—an animated series tracking a mother-and-daughter consulting company that helps launch other mother-and-daughter companies. "It's always 'So and So, and Sons,'" says Kabelo. "[Our show is] about how you manage the business of being a mother and daughter, while also trying to run a business."
While a lot of Kabelo's experiences have shaped the original content from Cabblow so far, this wasn't really an experience she thought she'd be having just yet. Opening her own studio was something she thought she'd pursue well into her career. But high unemployment in South Africa had her turn inwards.
"I thought, 'OK, I'm going to hire myself,'" Kabelo says. "I have so many ideas and things I want to create, so why not start it now?"