"Unprecedented." It's a simple word to describe what has been a very (very!) complicated 2020. In a good year, most kids content takes 18 months to get to screen. That means creators today are looking at a 2022 release for a recently greenlit series. But how does one plan for two years down the line when the present is unprecedented?
From the "silent generation" influenced by a pair of world wars, to a prosperous "baby boom" that spoke of nothing but promise and potential, to the launch of the internet and all that entailed—few global events have the power to collectively shape a generation. But for today's Gen Alphas and Gen Zs, COVID-19 is likely to be one of those defining experiences.
So how can the industry plan for a post-pandemic future? To start, you have to talk to your audience today. Experts from Disney, MarketCast Kids and Dubit went right to the source, checking in with families about how their lives have changed in order to discern which new trends and habits are likely to have staying power. There's still time to sign up for our Kids of 2022 virtual keynote series for even more future-focused audience intel. 
By: Taylee Buttigieg, Elizabeth Foster and Megan Haynes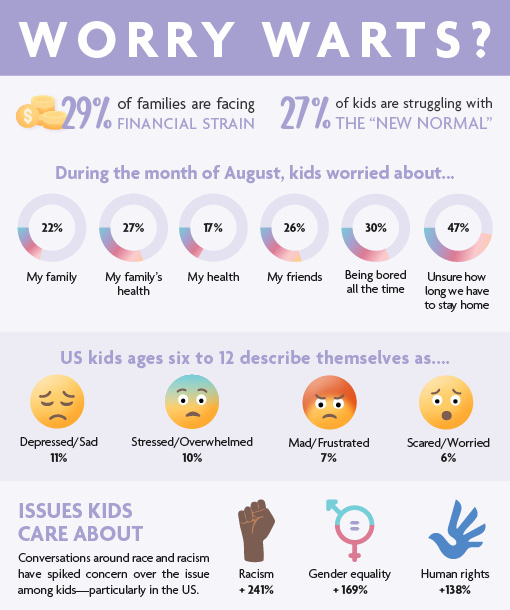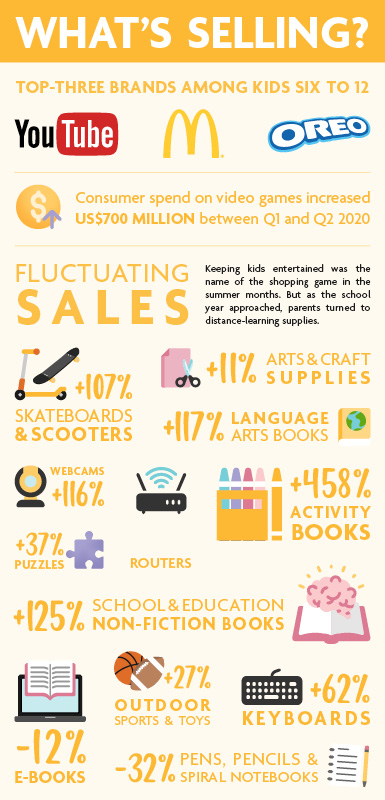 Credits: Disney Channels' Mind & Mood Tracking Study; Dubit Trends; Smarty Pants 2020 Brand Love: A Brand Equity & Lifestyle Study of Youth Six to 17; The Insights People: Trends Alert; United Nations: Are children able to continue learning during school closures?; The NPD Group Q1 2020 Games Market Dynamics: US Report; The NPD Group 2020 Gamer Segmentation Report; The NPD Group Retail Tracking Service
Photo courtesy by Izzy Park on Unsplash.