The Jim Henson Company and Rehab Entertainment are adapting a pair of books from author Karen Katz into a new animated series. Lena! will be jointly created by Katz and showrunner Sidney Clifton (pictured above).
Lena! is only loosely based on The Colors of Us (pictured below) and My America (set for a spring 2021 release), and tells the story of a culturally diverse neighborhood through the eyes of a dyslexic, adopted seven-year-old from Guatemala who is always looking for ways to help her friends and family. The overall budget and length for the 22-episode show are still being finalized.
Katz and Clifton will executive produce the 2D-animated preschool series, with John Hyde and Terissa Kelton serving as EPs for Rehab Entertainment, and Lisa Henson and Halle Stanford repping Henson.
Neither book unfolds in a linear way, which makes the adaptation process more of a challenge. But ultimately, "the themes [Katz] always hits are about diversity, how our differences are to be celebrated, and how we're more alike then not," says Clifton.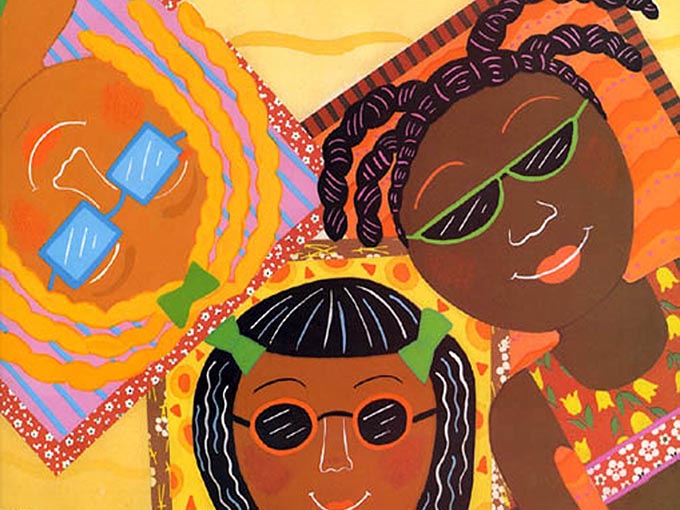 Clifton was already working with Henson on a yet-to-be-announced project when she connected with Katz on the adaptation.
"Working with Henson, I realized [they value] diversity, stories we're not told on a day-to-day basis, [as well as] quality, integrity and representation in children's programming," says Clifton. She saw Lena! as a natural fit.
Clifton's credits include the animated series version of Black Panther, The Happy Elf, The Weebles and Me and Eloise. Katz, meanwhile, has released more than 85 picture and board books for kids, including best-sellers Where is Baby's Bellybutton? and Counting Kisses, which have sold a combined 16 million copies worldwide.