The Annecy International Animation Film Festival is here, with the now-digital event starting today and running until June 30. As the popular festival launches, Kidscreen has rounded up some of coolest kid-skewing projects from Annecy's Official Selection. From features that are part of smaller franchises, to short films from graduate students this is a peek at some of the projects from around the world that we'll be keeping an eye on once the festival starts.
Feature films
Bigfoot Family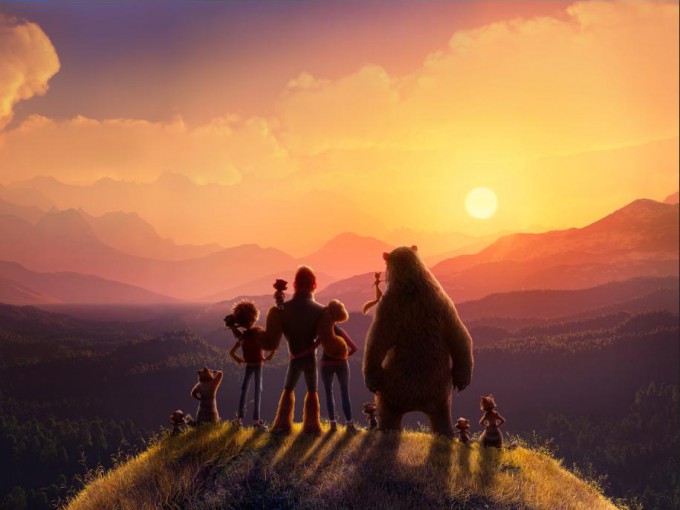 Producer: nWave Pictures Distribution (Belgium)
Style: 3D animation
Length: 96 minutes
In the sequel to nWave's The Son of Bigfoot, Bigfoot wants to use his fame to protect a large wildlife reserve in Alaska. But when the titular patriarch mysteriously disappears, his human son Adam, along with Adam's animal friends, will have to adventure to find him again and save the reserve.
Directed by Ben Stassen and Jeremie Degruson, this feature is produced and distributed by Belgium's nWave Pictures.
Nahuel and the Magic Book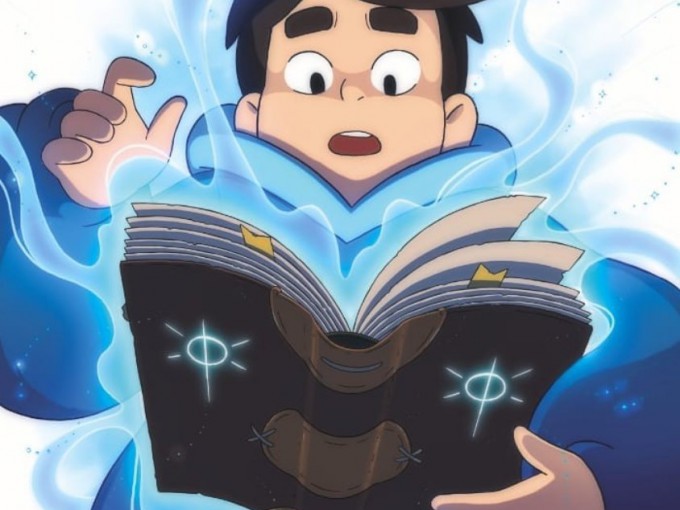 Producers: Carburadores (Chile), Punkrobot (Chile), Levante Films (Brazil)
Style: 2D/3D animation
Length: 98 minutes
Nahuel, who lives with his father in a fishing town, has a deep fear of the sea. One day, he finds a magical book that seems to be the solution to this problem, but a dark sorcerer is after it and captures Nahuel's father to get the book. On a quest to rescue his father, Nahuel journeys out to water to overcome his fears. The film is distributed by Brazil's Levante Films.
Contrechamp (reverse-shot) feature films
The Knight and the Princess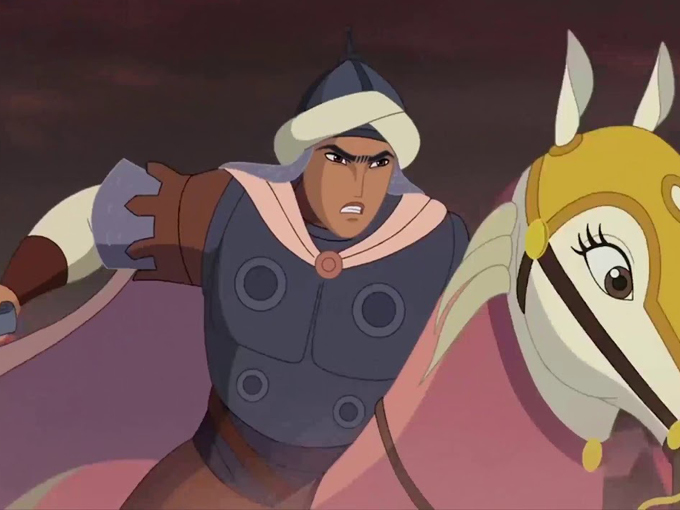 Producer: Alsahar Animation (Saudi Arabia)
Style: 2D/3D animation
Length: 96 minutes
The first ever kid-skewing animated feature film created by a Saudi Arabian studio, according to Arab News, this feature adapts the seventh century tales of a teenage warrior who sets out to save women and children abducted by pirates. One day the adventurer falls in love with a princess and they face off against a brutal tyrant and his sorcerer.
The Legend of Hei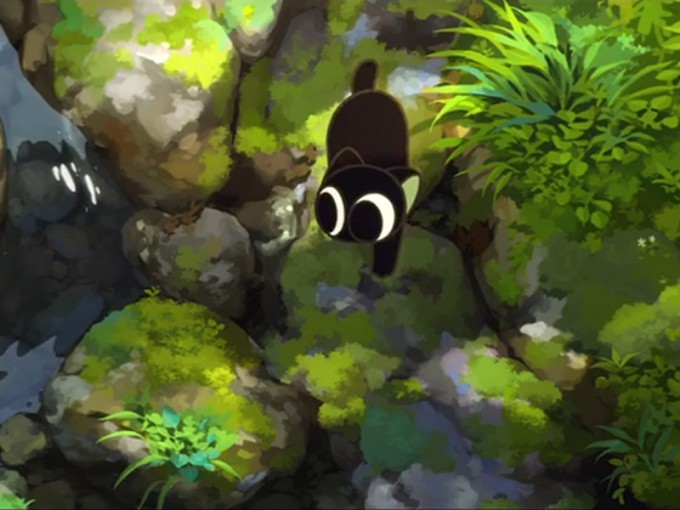 Producer: Beijing HMCH Anime (China)
Style: 2D animation
Length: 101 minutes
This all-ages film is set in a world where demons and humans co-exist peacefully, until the humans start to destroy the demons' homes. Hei, a cat demon, has lived a happy life in the forest, but now he must begin a journey of wandering the world in search of a new place to rest his paws.
Short films for young audiences 
Like and Follow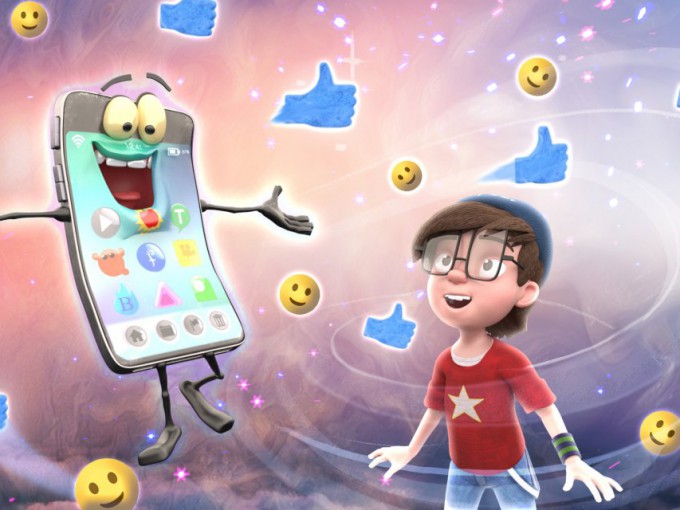 Producer: Forrest Shlage (Japan)
Style: 3D animation
Length: 2 minutes
When a child starts spending time in the real world, their smartphone has to catch his eye again in this 3D-animated film. The short is produced by Tobias Schlage and Brent Forrest through their Japanese-headquartered Forrest-Schlage production shingle.
Cinema Rex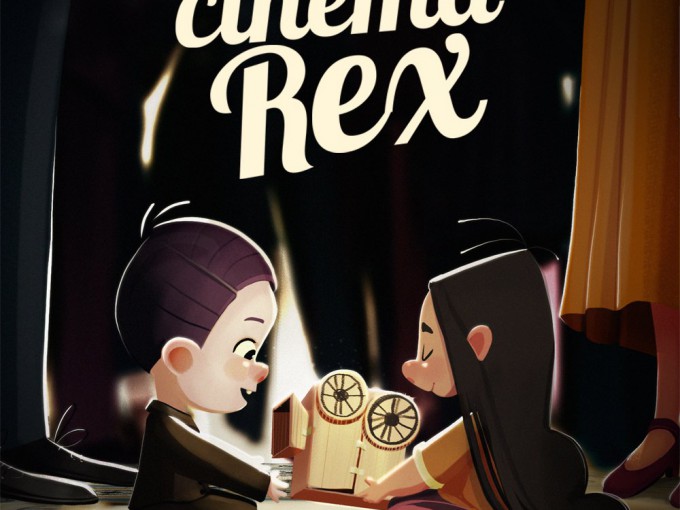 Producer: Aldy pai TLV (Israel)
Style: 2D animation
Length: 6 minutes
In this Israeli short, two kids from opposite worlds meet at a local cinema. One of them speaks only Hebrew, and the other only Arabic, but they are able to form a true friendship through the magical language of cinema. Produced by Eliran Peled, it's distributed by Montreal, Canada's Pink Parrot Media.
Short films in competition
The Zillas Have a Picnic

Producer: Christian Franz Schmidt (Germany)
Style: 2D/3D animation
Length: 5 minutes
In this comedic riff on Godzilla, the Zillas, a huge family of lizards, emerge from the sea and notice that their traditional picnic spot has become inhabited by humans and other monsters. Christian Franz Schmidt directed, wrote, produced and animated this short.
To: Gerard (pictured, at the top)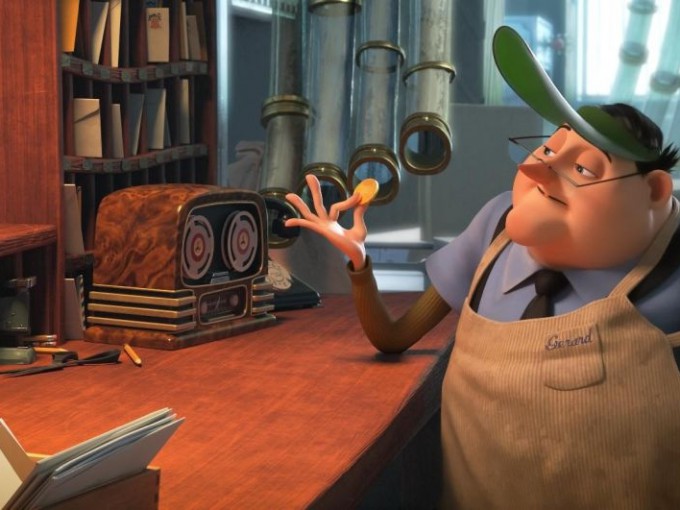 Producer: DreamWorks Animation (US)
Style: 3D/CGI animation
Length: 7 minutes
A mailman named Gerard dreams of becoming a magician. With the help of a young girl, a legendary master named The Great Vivonti, and a very special coin, he might just find the wonder he's looking for. Directed by Taylor Meacham (Trolls), the short is distributed by DreamWorks Animation.
Off-limits shorts
4:3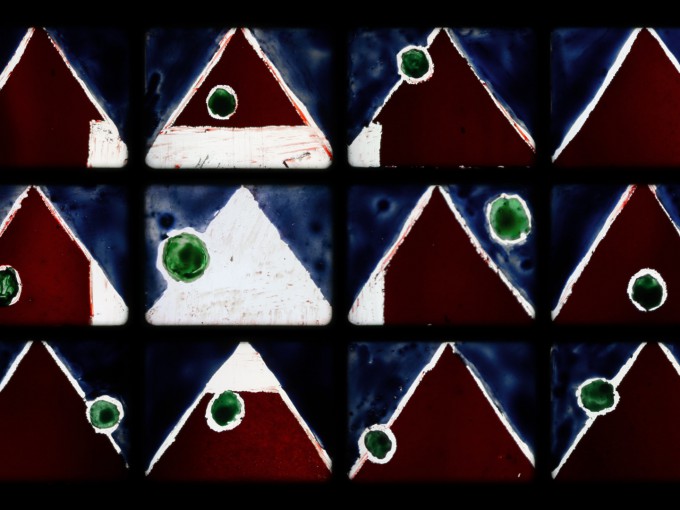 Producer: Ross Hogg (UK)
Style: Drawing on film
Length: 5 minutes
Ross Hogg directs this drawing-on-film style short, where 12 animated projections, shapes and lines come together to form something whole. Hogg has also made the short available as an immersive installation and in VR formats.
Short film perspectives
Natural Selection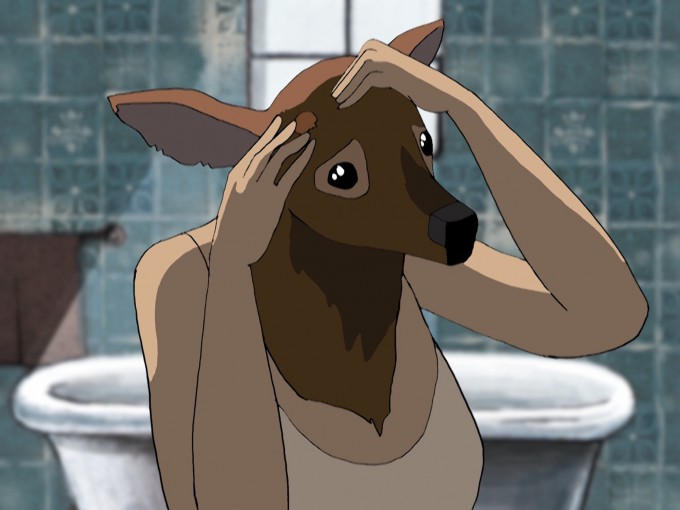 Producer: Studio Neum (Bosnia and Herzegovina)
Style: Hand-drawn on paper
Length: 10 minutes
Produced and directed by Aleta Rajic, this short tracks a doe who works in a museum and lives a life of routine. But when horns sprout on the doe's head she knows she has to seek freedom to avoid judgement and punishment.
3 Teaspoons of Sugar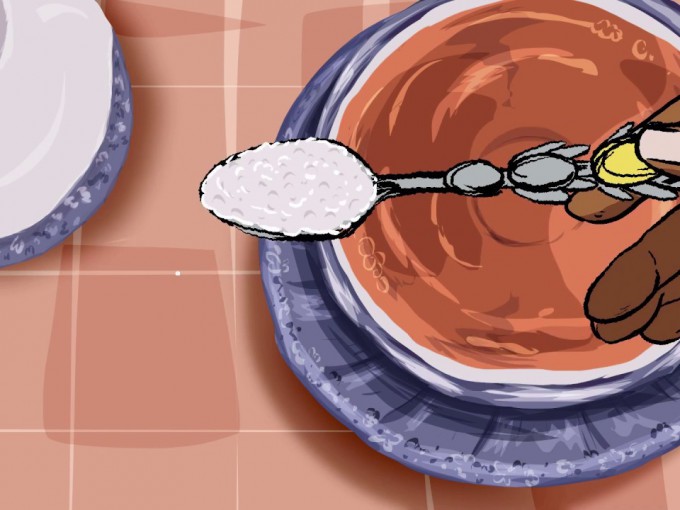 Producer: Cabblow Studios (South Africa)
Style: 2D animation
Length: 12 minutes
This health-focused comedy looks at what happens when three members of a family who love to eat (and eat a lot), suddenly become diabetic. Producer Tshepo Makka, who is also a practicing doctor in Johannesburg, is the director of medical animation and business development for Cabblow, creating original medical content for kids and families.
Short graduation films
Night Shift

Producer: Linda Sture (Latvia), Art Academy of Latvia
Style: Drawing on paper
Length: 3 minutes
A security guard's nightly ritual of playing Tetris is interrupted by unexpected technical issues. As the surveillance cameras break down, the game sets its own rules.
Milk

Producer: Jennifer Kolbe, Hochschule RheinMain (Germany)
Style: 2D animation
Length: 5 minutes
This illustration of the ordinary treatment of dairy cows, director Jennifer Kolbe tells the story of what it would like if humans were treated the same way.
TV movies
No-No Shrinks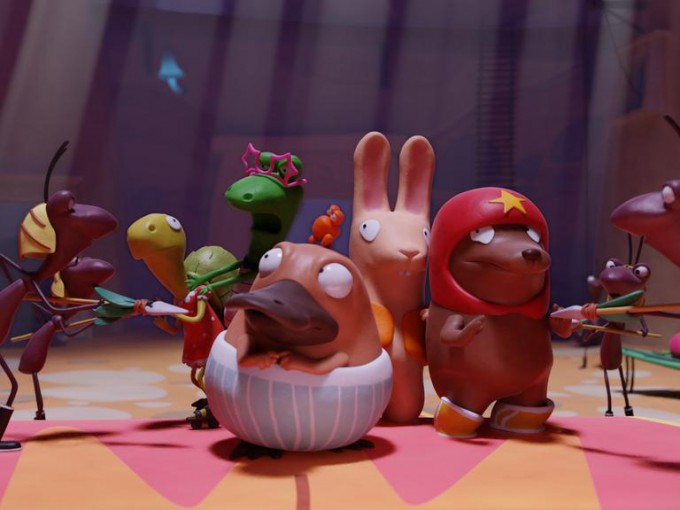 Producer: Around Midnight (France)
Style: 3D animation
Length: 26 minutes
This preschool-skewing comedy follows No-No, a creature who's usual routine of having a picnic and napping are interrupted by a series of obstacles. Distributed by France's Miam! Animation, No-No's adventures are based on a book series, and Around Midnight has previously expanded it into TV as a 52 x 7 stop-motion/CGI-animated series. 
Choum's Odyssey 
Producer: Picolo Pictures (Belgium)
Style: 2D animation
Length: 26 minutes
Distributed by Paris-based Dandelooo, this TV movie flies along with a baby owl who is on a quest to find her mother after a storm separates them. This project was first presented at Cartoon Forum in Toulouse in 2017.
Commissioned films in competition
The Fish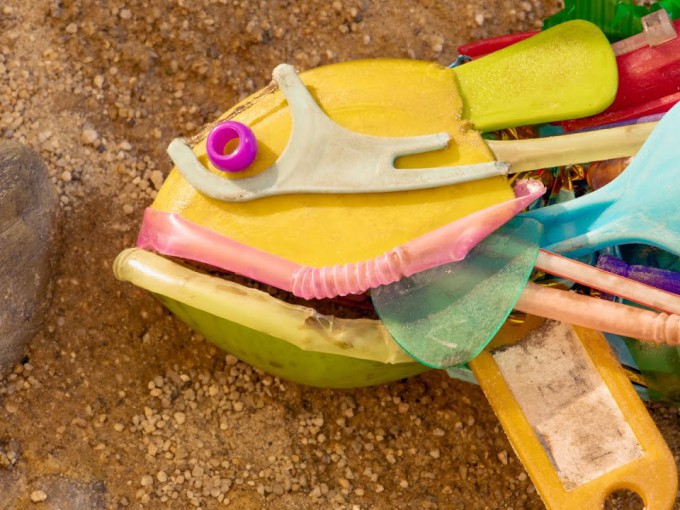 Producer: PES (US)  
Style: Stop-motion
Length: 1 minute
PES animates a short call-to-action to recycle and protect the animal species affected by marine plastic pollution. In the video, a fish made of non-recyclable plastic is eyed by a hungry bird.
Disorder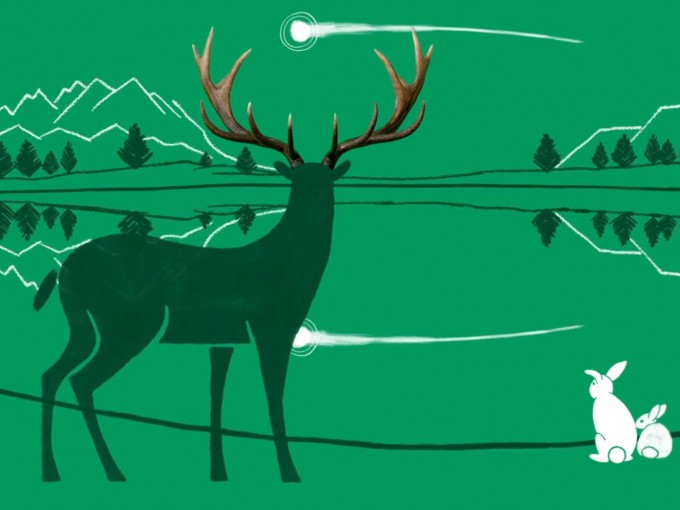 Producer: Bert Animation (Australia)
Style: 2D/3D animation
Length: 3 minutes
Created by Robert Grieves, this educational short looks at the messes humans make, and the importance of taking better care of the planet. It tracks the evolution of pollution and humanity's effects on the planet, to show that people can do better.