By: Jeremy Dickson and Ryan Tuchow 
Potato and Duck - eight to 11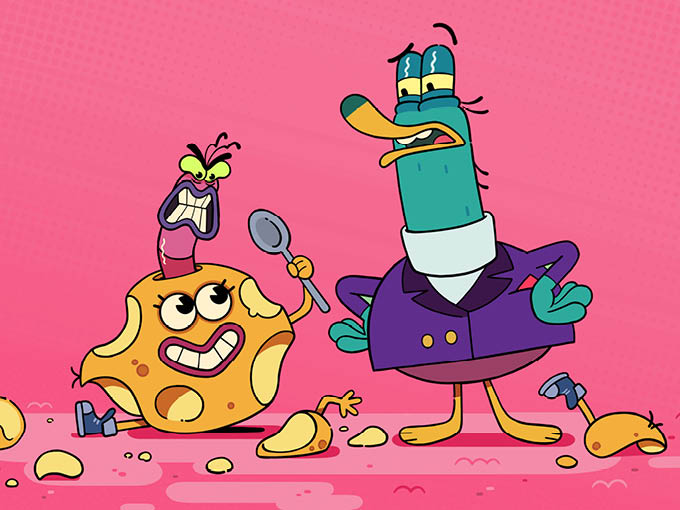 Producer: Blue Zoo Animation Studio (UK)
Style: 2D animation
Format: 52 x 11 minutes
Budget: US$9.5 million
Status: A bible, pilot script and some short animation tests are complete. Blue Zoo is working towards a full 11-minute pilot, due August 2020. Looking for global broadcast presales to greenlight the series.
Delivery: Fall 2022
This buddy comedy unfolds when Duck, a desperate wannabe hipster bird, plucks Worm, a lazy and manipulative invertebrate, out of the ground to eat. But Duck gets more than he bargained for when he also yanks out a happy-go-lucky Potato. Duck takes pity on the starchy spud and makes it his mission to teach the uncouth vegetable the ways of the hipster. Unwilling to give up his home inside of Potato, Worm is forced to go along for the ride as the unlikely companions set off on adventures and learn to live together.
Cabin 51 – eight to 14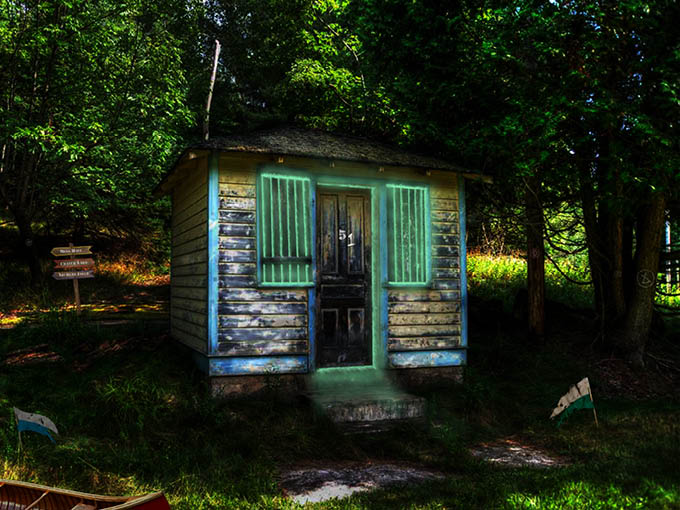 Co-producers: Headspinner Productions (Canada), Corus Entertainment (Canada)
Style: Live action
Format: 10 x 60 minutes
Budget: US$904,000 per episode
Status: In early development, with the companies seeking prebuys.
Delivery: Spring 2021
When 14-year-old Alexandra signs up to be a junior counselor at Camp Wawasum, she has no idea that she's about to be trapped in an endless summer. In this adventure series created by Ken Cuperus (Berenstain Bears, Total Drama Island), Alexandra will have to enter a creepy—and glowing—dilapidated structure to unravel a mystery more than a hundred years in the making.
Aliens vs Cavemen – six and up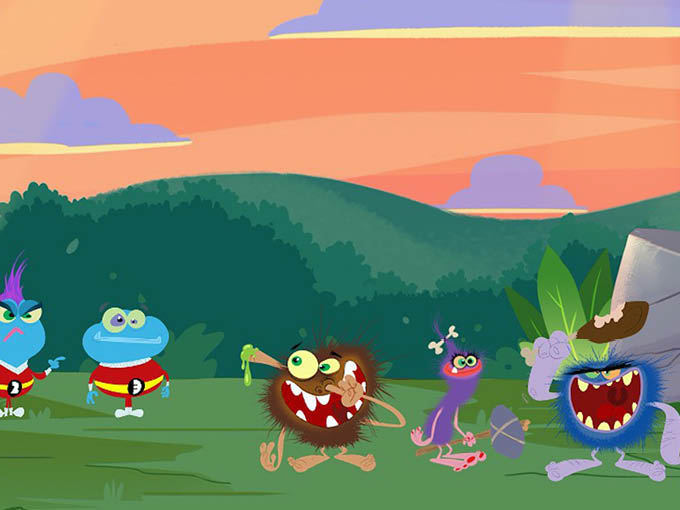 Co-producers: Toon2Tango (Germany), Mondo TV (Italy)
Style: 2D animation
Format: 78 x seven minutes
Budget: US$6.3 million
Status: A full bible and teaser are finished, with scripts in development. The prodcos are seeking broadcaster presales.
Delivery: 2022
Created by Dan Clark (Team Smithereen, Yo Gabba Gabba), who is also serving as showrunner, this fish-out-of-water comedy orbits around two aliens who attempt to capture a troop of unhygienic, seemingly stupid prehistoric cavemen as specimens for their planet's intergalactic zoo. However, the cavemen somehow always manage to foil the high-tech aliens in this blend of slapstick and buddy comedy. Toon2Tango and MondoTV have previously partnered on the in-development series Agent 203 for kids ages six to nine, and preschool series Hey Fuzzy Yellow.
Seekers - seven to 11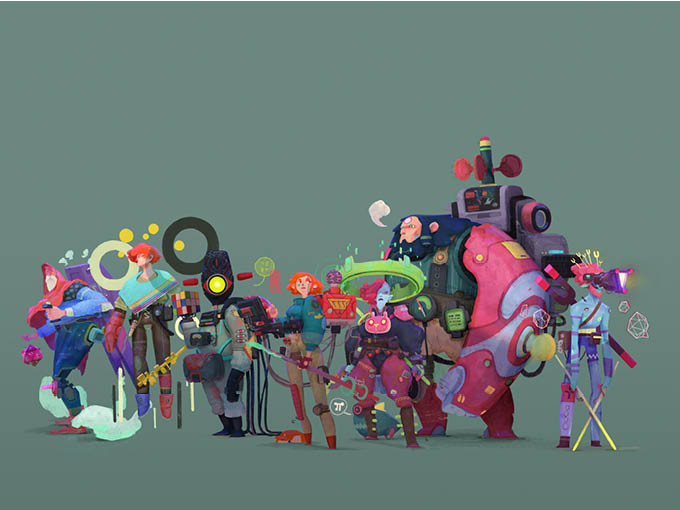 Producer: Submarine (Amsterdam)
Style: 3D CG animation
Format: 26 x 22 minutes
Budget: US$10 million
Status: A premise and some character art and environments are available. Producers Bruno Felix and Femke Wolting are looking for investors, co-producers and distribution partners. A US$20-million feature film is also in development.
Delivery: Early 2022
Inspired by the art of Montreal-based art director Dani Diez, this science fiction adventure-comedy tells the story of a group of teens who break out of prison and search for a way to wipe their records clean. The original story, written and developed by Alex Dowding and Phil Molloy, sees the teens journey across a forcefield-divided universe filled with bad guys.
Nit-Witz - six to 10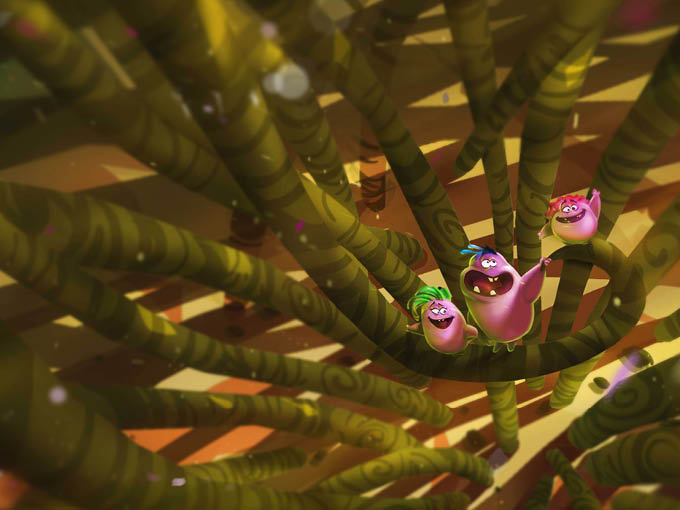 Co-Producers: Splash Entertainment (US), Beli Productions (France), Apache (France), Oasis Animation (Canada)
Style: 2D animation
Format: 52 x 11 minutes
Budget: US$13 million
Status: A script, teaser and show bible are available.
Delivery: 2021
Three carefree young creatures known as Nitz are cast out of the Isle of Liceland, a head of hair where they lived happily among their own. Left to roam the strange universe of a sixth-grade classroom, the trio find themselves out of their depth and forced to overcome their fears, transcend their stupidity, and successfully hop from head to head on a journey to find the lost paradise they used to call home.
If you have a cool new show in early development that you think we should know about send rtuchow@brunico.com an email.