It's a scent-sation! Chris Byrne, president of New York-based Byrne Communications, explores perfumed consumer products to see which companies are jumping on the bandwagon and just how far it can keep rolling.
Full bloom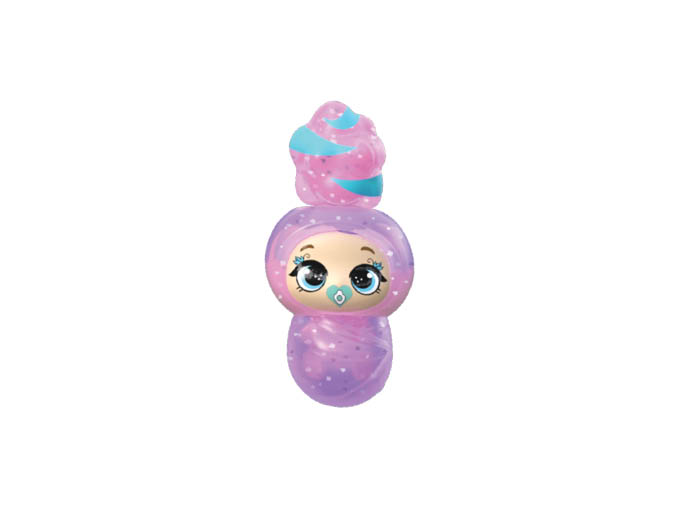 Skyrocket's unboxing brand Blume is proving to be a perennial hit, with new plant-inspired products set to hit shelves this year. The Blume Baby Pop range features seedlings that kids can pull out of a planter (with a satisfying "pop" sound effect, natch), revealing a baby or accessory. Launching this spring and targeting children ages three and up, the range will expand with scented floral figures in the fall.
Petal pushers Scented products aren't new, but recently they seem to be popping up on shelves after being on hiatus for several years. And while previous concerns about allergies or sensitivities to strong fragrances may have contributed to the decline of smelly playthings, Byrne doesn't think this current wave of fragrant toys will suffer from similar complaints. "We don't hear as much about that anymore. It was trendy for awhile, but I don't think it's a big risk at the moment."
Stinky sponge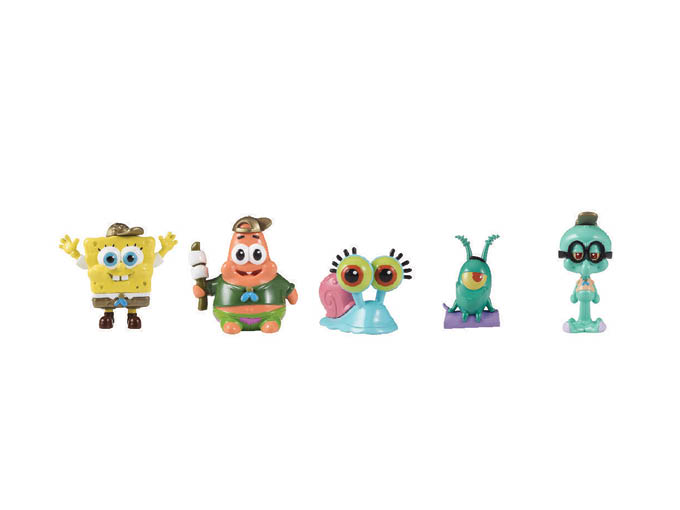 Alpha Group is taking on the trend with SmellyPants, its newest range of SpongeBob SquarePants (pictured, at top) collectible figures. Scratch-and-sniff blind boxes reveal both fan favorites and uncommon characters alike, with the first items set to hit shelves this spring (and additional products launching at retail this fall). Targeting kids ages four and up, the collectibles themselves are also scented.
Safe scents Byrne believes the target demo for the fragrant items is the four-to-seven bracket because the novelty of smelly toys is something that appeals more to the younger set than to, say, preteens. "Kids really like it," he says. "If you can give a toy a little bit of a fruit or floral scent, why not? If it's successful, it will run its course in a year or so before retreating." Gross-out smells don't seem to be catching on in quite the same way, however (to the delight of parents everywhere).
THAT smell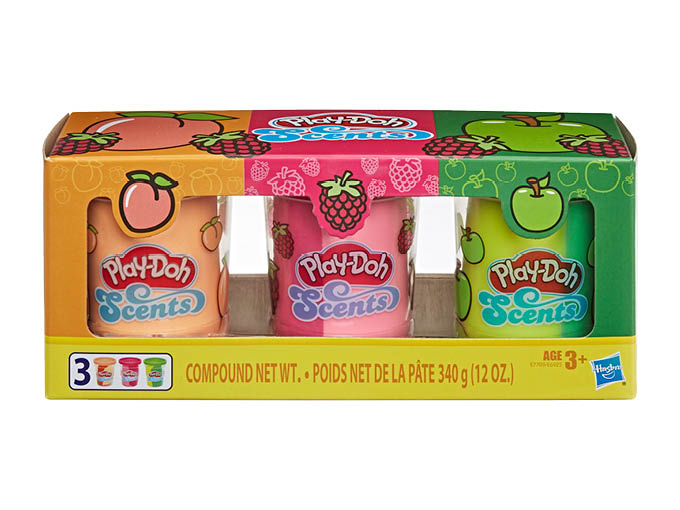 Hasbro's Play-Doh expanded last year with fresh textures for its new compounds including slime, putty, foam, cloud and krackle. This year will see the launch of additional compounds, as well as new scented offerings. And while Play-Doh is known for its trademark smell (seriously, it's trademarked and described as a combination of a salted, wheat-based dough and a vanilla fragrance, with cherry overtones), previous scented versions of the brand include cookie, cupcake, popcorn, peach, raspberry and apple.
Fragrant finds "There are so many compounds out there, so scent is a great product differentiator," Byrne says. "And scent is a relatively inexpensive thing to do when it's not impregnated in plastic. Compounds and arts and crafts categories lend themselves well to being scented— anything that's a gel or liquid. It's not impossible with plastic; it's just not as easy because it requires a chemical process."