It's Kidscreen Summit 2020 and creators, broadcasters and distributors from around the world have converged on Miami for a week of sessions, panels and deal-making. We've got you covered with updates on the big news that's happening during Summit over the next few days.
A handful of Korean companies have been busy signing deals for new children's series this week, as the country aims to build its animation industry through Korean Creative Content Agency (KOCCA).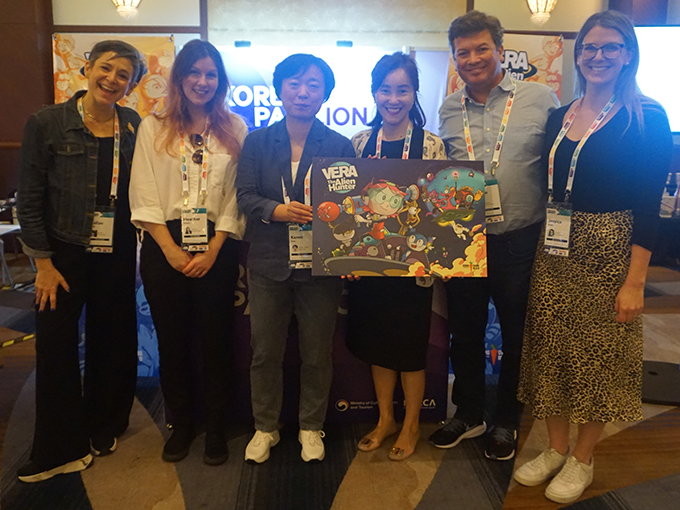 First up, South Korean prodco HongDangMoo has partnered with Vancouver-based Kickstart Entertainment to co-develop the 2D-animated series Alien Hunter Vera (25 x 26 minutes). The two companies are seeking co-production and broadcast partners. Based on a comic book series of the same name, which was first published in 2015, the new series revolves around a young girl trying to protect her family and friends from an alien attack with the help of an alien hunter.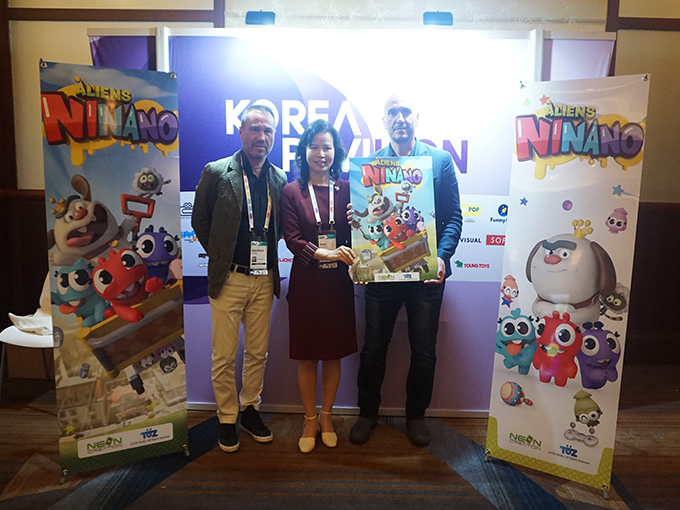 Korean studio Neon Creation is also hopping on the alien bandwagon, and has signed a co-production deal with LA-based Sonic Vault and Korea's Toz Studio to make a second season (78 x two and a half minutes) of the 3D-animated series Aliens NINANO (pictured). The series is created by Toz, and season one was completed in 2017 before airing on South Korean network SBS and Chinese broadcaster Tencent. Neon Creation has also signed on as distributor for the show's first season (78 x 2.5 minutes). The slapstick comedy series is aimed at preschoolers and orbits around a group of aliens who travel to Earth looking for things that will make them happy.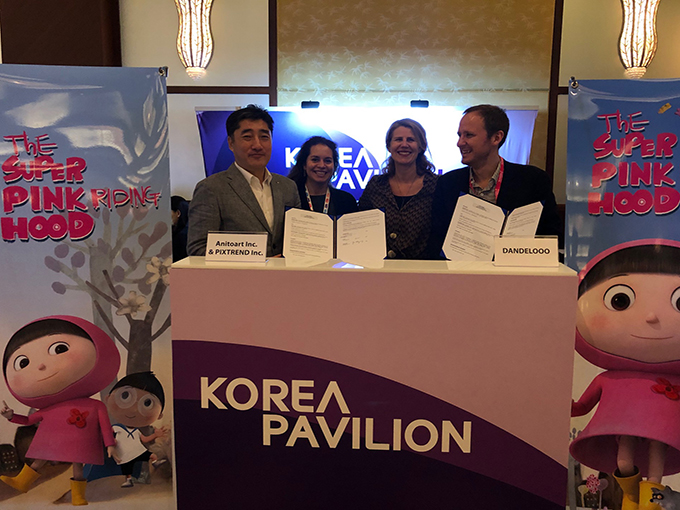 Korean companies Pixtrend and Anitoart and French studio Dandelooo have signed a co-development agreement to produce the animated series Super Pink Riding Hood (working title). Executive producer Pixtrend will work with Dandelooo and Anitoart—which created the IP—to build a bible and reach out to broadcasting partners. No format or style details have been announced yet, but the animated series will follow the adventures of a young girl and her animal friends.
KOCCA oversees and coordinates the promotion of the Korean content industry, brought 25 companies from the region to Kidscreen Summit this year, in an effort to grow the global presence of the country's animation sector.