The Earth's temperature is rising, and so is children's concern about climate change. A recent Viacom survey found that 74% of kids six to 11 care "a lot" about the environment, and under the vocal leadership of young activists like 17-year-old Greta Thunberg, they aren't shy about demanding action. In today's coverage of how the kids industry is going green Kidscreen has lined up seven new eco-friendly shows from around the world that are answering the call.
True Martian - 6 to 11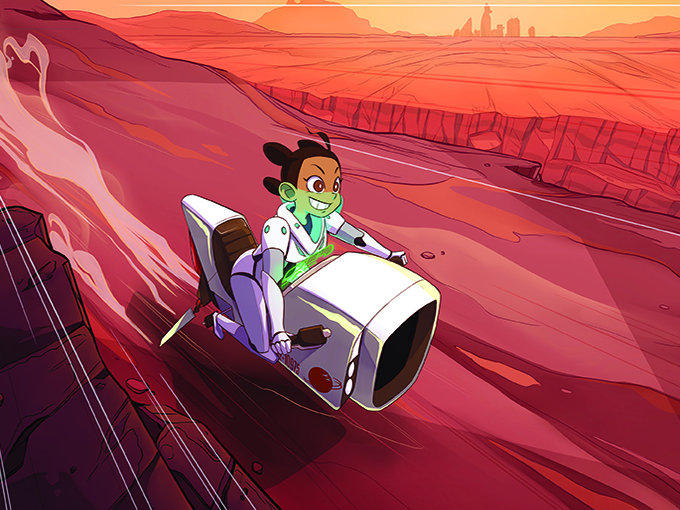 Producer: OddBot (US)
Style: 2D animation
Format: 26 x 22 minutes
Budget: US$575,000 to US$675,000 per episode
Status: Working on a bible, designs and a pilot script for Kidscreen Summit 2020.
Delivery: 2022
True Martian follows the adventures of Quaid, a 14-year-old girl who also happens to be the first human born on Mars. As an ongoing crisis is making Earth uninhabitable, Quaid discovers that humans aren't alone on the red planet. An alien race has been living underground since their own self-made climate catastrophe. With her new alien friends, Quaid must unite the two races to create a better world. LA-based OddBot plans to consult with organizations such as NASA's Jet Propulsion Laboratory to gain insight on Mars's geology and environment.
Minimoons - 4 to 8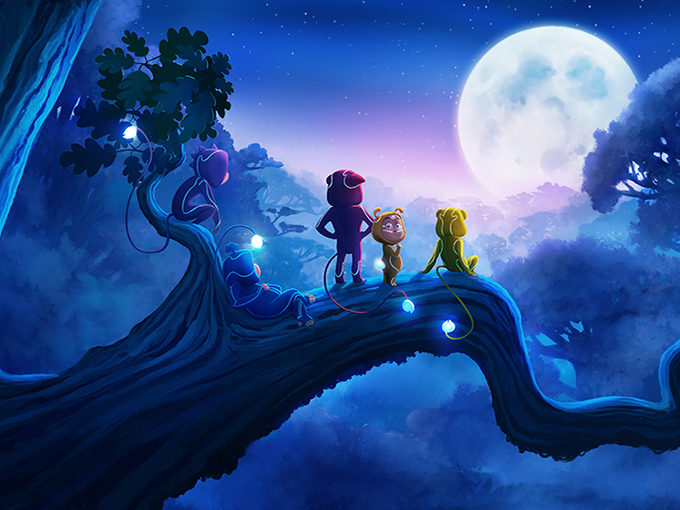 Co-producers: Zephyr Animation (France), Supamonks (France)
Style: 3D CG animation and model backgrounds
Format: 52 x 11 minutes
Budget: US$8.8 million
Status: A bible and several scripts are completed. Looking for commissioning broadcasters.
Delivery: 2023
In this action-comedy series, five little creatures called the Minimoons travel to Earth from the moon to help animals and plants in trouble. In every episode, the team learns facts about the behavior of flora and fauna, which helps them solve their own emotional problems. The show's focus is on helping kids become more aware of the need to protect the biosphere. To give it a more natural feel, the producers are testing new techniques to blend 3D CG-animated characters with live-action sets.
Jane - 4 to 7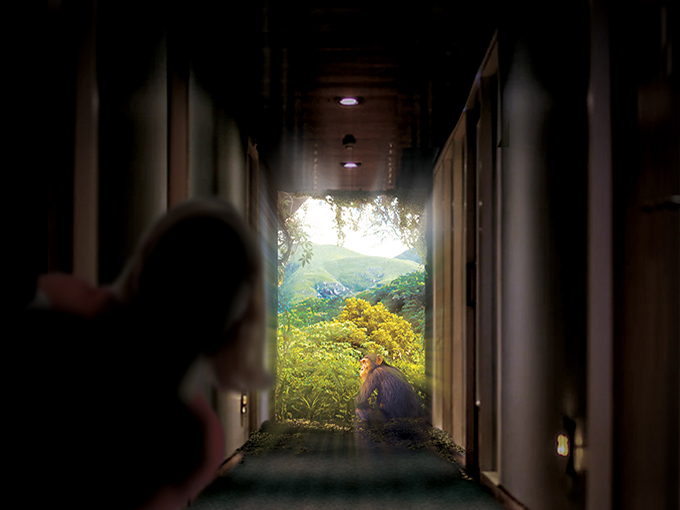 Producer: Sinking Ship Entertainment (Canada)
Style: Live action and CG animation
Format: 26 x 11 minutes
Budget: US$1.3 million to US$1.7 million per episode
Status: In development, bible and scripts completed.
Delivery: 2021
Created by Sinking Ship EP J.J. Johnson (Endlings, Dino Dana) in partnership with the Jane Goodall Institute, the series revolves around the adventures of nine-year-old activist-in-training Jane, who brings her stuffed animals to life with her powerful imagination. With the assistance of other residents in her apartment building and her favorite stuffed animal—a kind chimpanzee named Greybeard—Jane and her friends work together to help the animals. The mixed-media series is focused on teaching kids how to care about animals and better protect nature.
Boxwars  - 8 to 14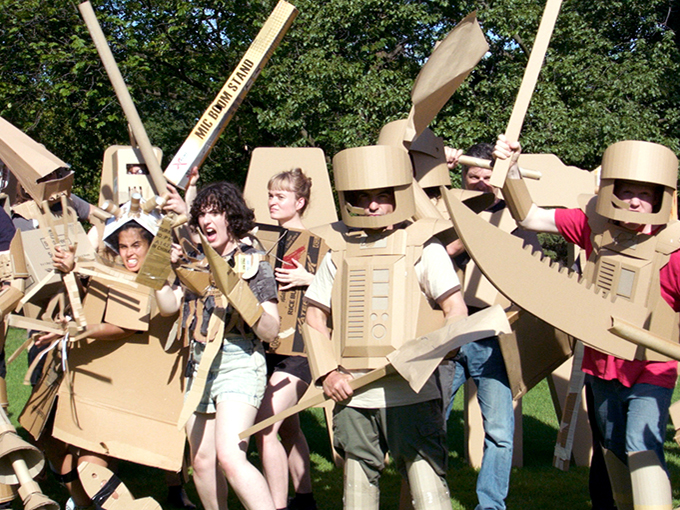 Co-producers: Bruce Kane Media (Australia), BES Animation (Australia)
Style: Live action
Format: 26 x 22 minutes
Budget: US$2 million to
US$2.5 million
Status: The first episode was filmed in 2016 and produced as online video content. The producers are now seeking co-production partners to develop the format into a full series.
Delivery: 2020
In this live-action comedy, participants use recycled cardboard to create art that ranges from a life-sized Tyrannosaurus Rex to a classic car. Teams compete to make the best structures or meet certain challenges within a set time frame. With a focus on re-using and waste reduction, all materials are ethically sourced and recycled. As a format, Boxwars can be adapted for different budgets, markets and lengths, and can be filmed indoors or outdoors, according to a spokesperson for BES. The brand's digital short-form content has racked up nearly 500,000 views on YouTube.
Tainá: The Amazon's Guardian – Preschool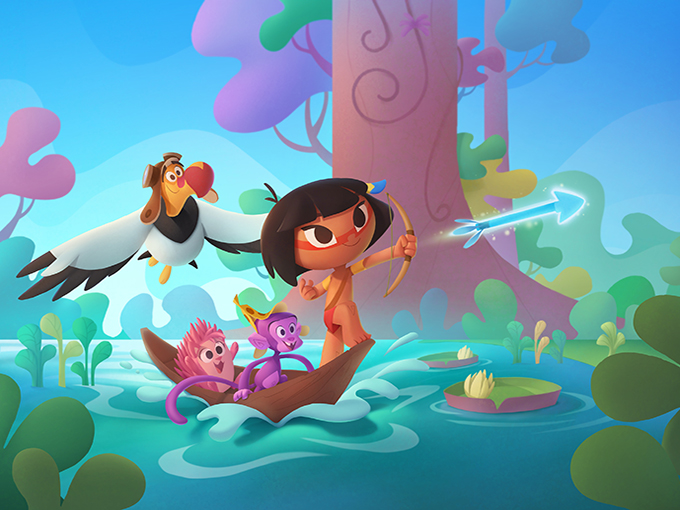 Co-Producers: Hype (Brazil), Sincrocine (Brazil), Nickelodeon Brazil
Style: 3D animation
Format: 52 x 11 minutes
Budget: US$3.6 million
Status: The first 26 episodes are finished and airing on Nickelodeon Brazil, while pre-production on the second batch
of episodes has begun.
Delivery: All 52 episodes will be delivered by December 2020
Tainá is a young Indigenous girl who, along with her animal friends, protects the forest as a Guardian of the Amazon. Together, they explore and learn more about the world's largest rainforest and its diverse fauna and flora. While making the show, Hype researched the Amazon's ecology and the culture of the Indigenous people who live there. The series is inspired by a trilogy of live-action feature films produced by Sincrocine.
Broccoli Expedition - Preschool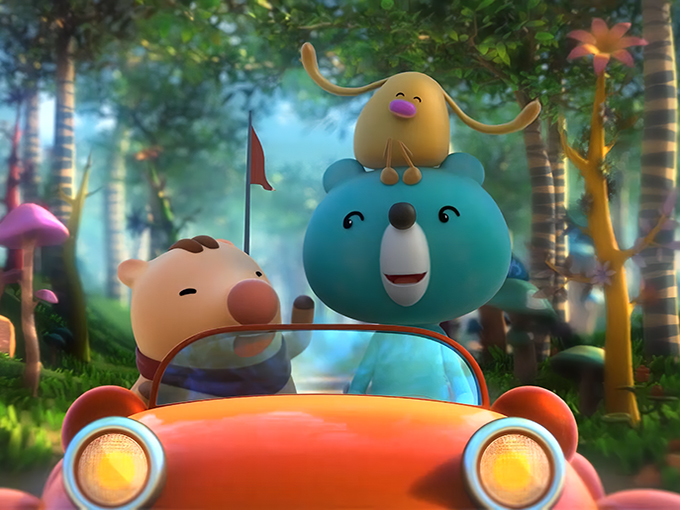 Producer: Popcorn Pictures (South Korea)
Style: CG animation
Format: 52 x 11 minutes
Budget: US$5 million
Status: Completed main designs, currently seeking co-production partners.
Broccoli Expedition tracks a team of heroes whose mission is to save endangered animals. The characters explore different parts of the world, including the North Pole and the Amazon rainforest, confronting real-world ecological crises like oil waste in the ocean and desertification due to global warming. Through a blend of comedy and action, the Broccoli Expedition team solves problems the same way they might be fixed in the real world. Popcorn Pictures plans to work with environmental experts to add realism to the way the show
SeaBelievers (pictured, above) - Preschool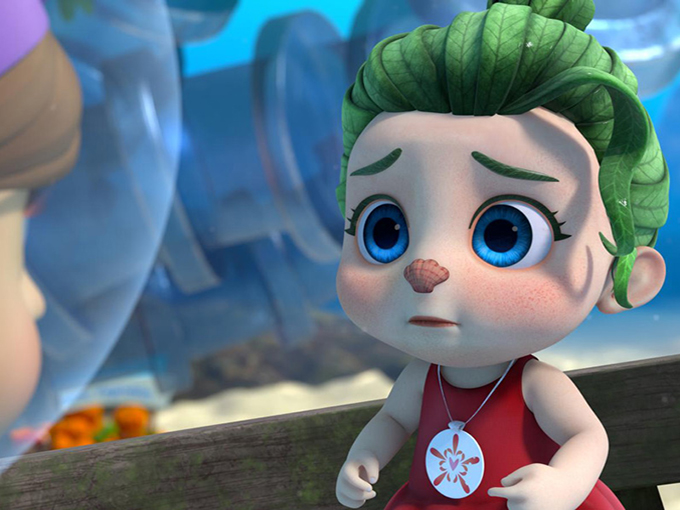 Co-producers: Ocon Studios
(South Korea), Baboon Animation (US), SeaBelievers (US)
Style: CG animation
Format: 52 x 11 minutes
Budget: US$155,000 per episode
Status: In development, with a completed bible. Currently seeking distribution partners.
Billed as a musical eco-tainment series, the show follows the SeaBelievers, a team of underwater superheroes who have pledged to protect the world's oceans. They confront issues like acidification, pollution and saving endangered sea creatures, and encourage audiences to make a difference in their daily lives. The SeaBelievers also sing songs about changing the world and being kind to nature, while finding creative solutions to their problems. Composer Rich Dickerson (What's New, Scooby- Doo?) is creating the show's score.