As we stroll down the film industry's memory lane, there's no denying that Disney looms over, well, everything. The media behemoth had a string of box-office blockbusters and record-breakers, starting with a small flick you may not have heard of called The Avengers.
But in this Mickey-shaped shadow, there have been a lot of new players popping up. Streamers like Apple TV+, HBO Max and Peacock have either arrived or are just now creeping into the film space and opening up opportunities for kids content creators looking to reach a global audience. At the same time, studio's have consolidated, squeezing out the indie players who now have to diversify or risk disappearing.
As the 2010s come to a close and we prepare for another Roaring Twenties, Kidscreen is looking back at the decade and some of the biggest shifts that shaped the industry. Today, we're grabbing our popcorn and diving into some of the most significant movie moves that defined the past 10 years.
Disney dominance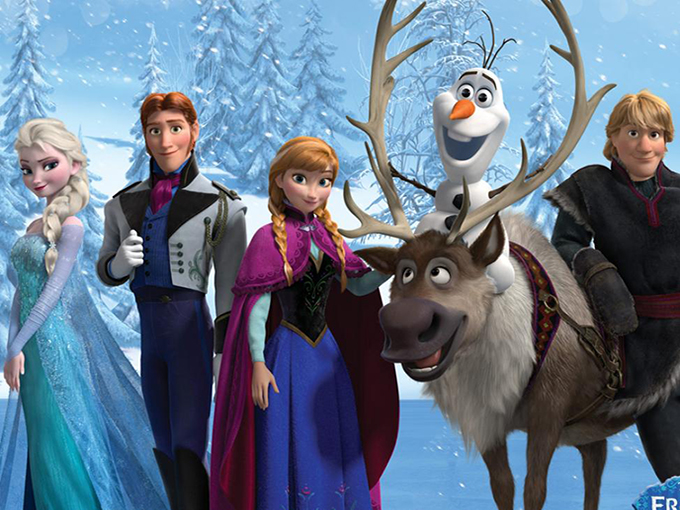 When it comes to movies, Disney pulled out all the stops this past decade and set a new precedent of box-office success that will be hard for any company in the future to top. Avengers landed in 2012, and on top of earning US$1.5 billion worldwide, it kicked off the spate of universe building across the film industry (some admittedly more successful than others). Rounding out this more than decade-long excursion (the original Iron Man was released in 2008, and therefore didn't make this list's cut), Disney capped off the decade with the highest grossing film of all time: Avengers: Endgame, (US$2.7 billion).
And, amid the start of the hero craze also came the somewhat surprising success of 2013′s Frozen (pictured, above). The animated film let go of existing expectations around storytelling in animated films and went on to gross US$1.276 billion, against a budget of US$150 million, making it the highest grossing film of 2013 (with Disney's Iron Man 3 trailing close behind as second highest). Continuing the streak just this month, Frozen 2 shattered records with a US$127 million opening in the US and it's already nearing the US$1 billion mark globally, putting it in the list of top-10 highest grossing films of the year, and it only just debuted on November 22.
Bolstering these efforts was its acquisition of 20th Century Fox in March for US$71.3 billion dollars, creating a content powerhouse.
Disney is ending the decade with the new global record of US$7.6 billion in worldwide ticket sales, making it the first major Hollywood studio to cross the US$5 billion threshold at international box office.
Studio consolidation 
From Disney buying Lucasfilm in 2013 and Fox this year, to AT&T acquiring WarnerMedia in 2018, the last 10 years has seen major film studios bolster themselves through mergers. While that's undoubtedly good news for the big players, with a lack of scale to compete, smaller studios and indie prodcos could find it even more difficult to break through at the cinemas against blockbusters, ultimately driving some smaller studios away from creating theatrical releases. Compounding that issue, these mergers give major studios a degree of self-reliance: Why pick up third-party IPs when the back catalogues of WarnerMedia, Disney, Fox, etc., are so robust and ready to be mined?
In the face of consolidation, and studios hogging the theatrical space, the decade has seen companies work to expand their offerings in new ways. French distributors turned producers ACE Entertainment is one example of a prodco that, in the face of big studios dominating theaters, turned to streamers and TV to sell its own films. The sheer amount of consolidation is also spurring production companies like Corus-owned Nelvana to look into expanding their catalogue and move into new categories, including live-action, short-films and musical shorts, according to Nelvana Enterprises head, Mellany Masterson.
Netflix's movie moves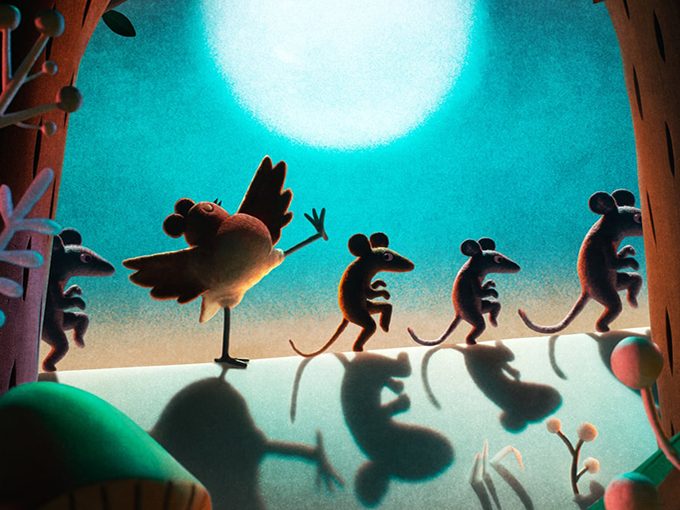 In five short years, Netflix has gone from being a movie-licensor to a moviemaker, growing its slate with original kids and family films, including its first original animated feature Klaus, which premiered last month. The SVOD service is actively working grow its global reach in the industry and just last month it picked up UK prodco Aardman's stop-motion holiday special Robin Robin (pictured) for a 2020 premiere.
The success of Netflix has spread out and led a number of new streaming services to enter the space, clamoring for audience's attention. CBS All Access launched in 2014, Apple TV+ and Disney+ both launched this past November and heading into the next few years Peacock and HBO Max are joining the fray. With all these emerging players there's now more opportunity for kids content makers to create and sell mid-range features and still reach global audiences, since they've been squeezed out of the box office by Disney and other major studios.
Sony swings with Spider-Man 
Spider-Man has been swinging and web-slinging for decades, and there have been many films made about the friendly neighborhood wall-crawler, but in 2018 Sony took the familiar IP and made something fresh. Combining CGI with 2D animations, switching up the frame rate and adding halftone colors to backgrounds gave Spider-Man: Into the Spider-Verse (pictured, top) a unique comic book look and feel, breathing new life into the aging property. It was a stark contrast from the rest of animation this decade, which has become more and more homogeneous with a realistic-CG look.
The film was produced on a budget of US$90 million and grossed more than US$375 million worldwide, according to Box Office Mojo. When award season swung around the film's unique comic-book inspired look saw it win the Academy Award for best animated feature—first film to win against Disney or Pixar in the past decade. Building on the Spider-Verse's popularity, Sony has set a date for a sequel, as well as a female-centric spin-off.
Driving diversity
While people of color and women remain underrepresented across the industry in all roles, there have been some efforts made by the industry over the past decade to balance the representation scales. In 2017, 12.6% of the top Hollywood films were directed by women, up from 4.1% in 2011, according to UCLA College of Social Science's Hollywood Diversity Report 2019.
The indie film business also saw historic improvement in the last few years, and in 2018 33% of directors for indie movies were women, up from 29% in 2017, according to the Center for the Study of Women in Television and Film. There are still big strides to be made in the coming decade though as the research group reported that only 33% of the films directed by men, women represented 11% or writers, 21% of editors and 10% of cinematographers. There's still a lot of progress to be made to improve diversity, and the decade is ending on a disappointing note because this year's Golden Globe nominations, once again, lacked female directors.
On top of a push for more women in executive film making positions, audiences have shown that they want more films featuring people of color, this decade.  With the #OscarsSoWhite controversy in 2015 and 2016 audience awareness around the issue grew and in 2017 12.6% of the top films were directed by people of color, up from 12.2% in 2011. UCLA's 2019 Hollywood Diversity Report also found that films with casts that were 31% to 30% minority actors earned the highest median global box office receipts in 2017 and films with the most racially homogeneous casts were the poorest performers. 
Stay tuned the rest of the week for a look at TV and tech trends that took over the kids space in the last decade. Take a look at yesterday's piece for a breakdown of the nine shifts in the toy space that shook the consumer product market. And check out the decade in review landing page if you missed anything.