Here's a look at some of the most exciting projects set to be delivered into 2022, including Gladius's Fantomville and Bureau of Magic's Dog Bird.
Hello Magic – Preschool (pictured, above)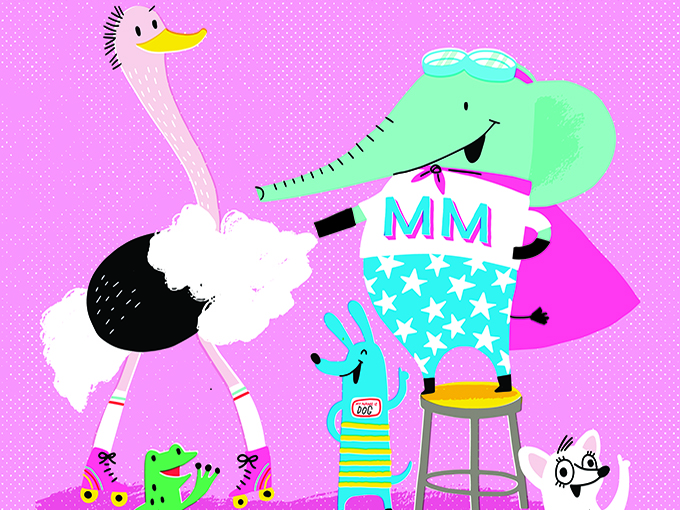 Producer: The Jim Henson Company (US)
Style: 2D animation
Format: 52 x 11 minutes
Budget: US$400,000 to US$600,000 per episode
Status: Preparing a bible and scripts for Kidscreen Summit 2020 and other upcoming markets.
Delivery: 2021
Based on the book Kindness Rules! by Eunice and Sabrina Moyle, Hello Magic (working title) revolves around an elephant named Magic and his quirky gang of friends. The characters live in a world of psychedelic adventures, where they make mischief and grow up. Through conflict, comedy and flights of fancy, they learn how to solve problems and understand themselves.
Dog Bird - Preschool

Producer: Bureau of Magic (US)
Style: 2D animation inspired by street art, hand drawings and coloring books
Format: 52 x 11 minutes
Budget: US$350,000 per episode
Status: A bible, pilot script, animation test and picture book are complete. Looking for broadcaster presales, distribution and co-pro partners.
Delivery: Fall 2020
Created by EP and writer Abram Makowka, Dog Bird tells the story of a young bird who knows in her heart that she's actually a dog. In this allegory for transgender identity, she and her best friend journey to empower everyone they meet. In every episode they come across places where the world is in black and white, signaling that a deeper issue (like friends not getting along, or someone being a bully) is taking place. By encouraging others to live honestly, openly and with empathy, the protagonists bring color back into the world.
Riley Rocket - 5 to 7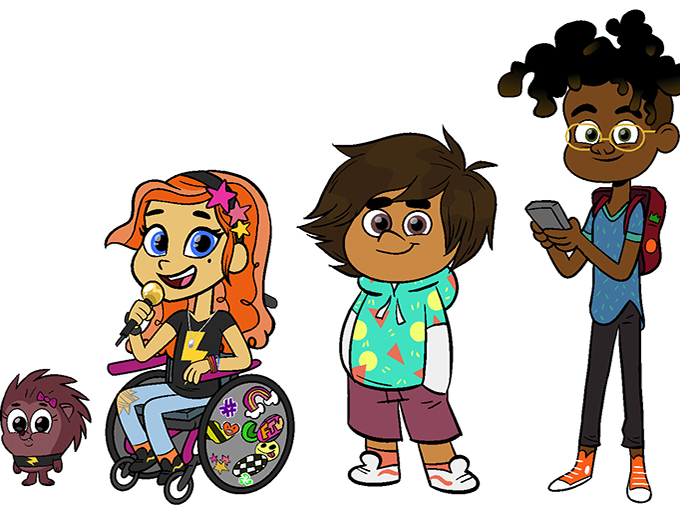 Producer: Bristow Global Media (Canada)
Style: 2D animation
Format: 52 x 11 minutes
Budget: US$275,000
Status: A bible and pilot script will be complete by MIPCOM, and the producers are looking for broadcast presales.
Delivery: 2020
Bristow Global Media's first animated project, Riley Rocket (working title) follows the musical adventures of the titular character and her best friends, Alex and Logan. When the pals aren't performing as a band, they transform into superheroes and save their hometown from disaster. The action-comedy focuses on Riley, who has a rocket-powered wheelchair. It was developed by Emmy-winning songwriter Matthew Gerrard (High School Musical, Hannah Montana) and is being co-developed with BBC's in-house children's animation team and 9 Story Media Group.
Agent 203 - 6 to 9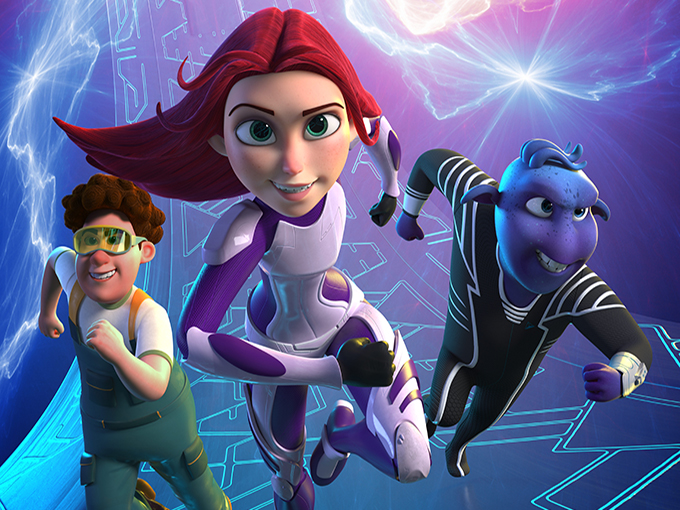 Co-Producers: Toon2Tango (Germany), Mondo TV (Italy), V House Animation (Macedonia)
Style: CG animation
Format: 52 x 11 minutes
Budget: US$7.5 million
Status: A pitch bible and teaser are finished, and scripts are in development. Looking for broadcaster presales.
Delivery: Summer 2021
Zoe lives with her dad in the suburbs. One day she meets an alien named Ulav, who drops an out-of-this-world secret: Zoe's mom is a secret intergalactic agent gone MIA. Together with her new alien friend, Zoe follows in her mother's footsteps, pledging to protect the galaxy and find her lost parent. In this concept from V House Animation's CEO Damjan Mitrevski, Zoe's mission is to guard the universe, save the planet…and be home before breakfast.
Esports Life - 6 to 11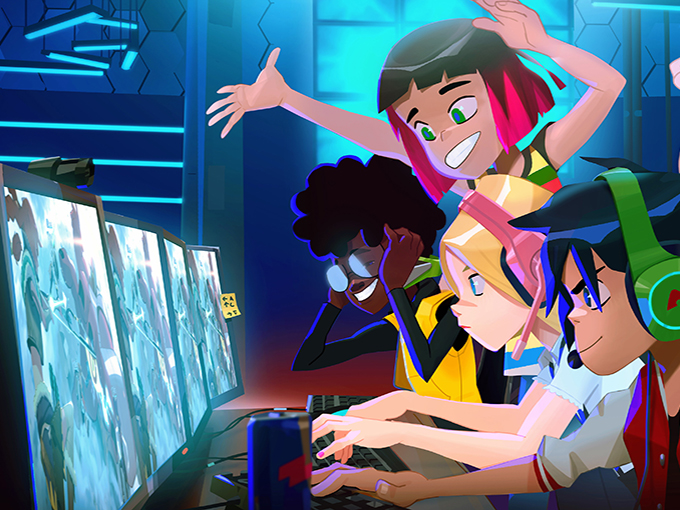 Co-producers: Cyber Group Studios (France), Bee Prod (France), Webedia (France)
Style: 2D and 3D animation
Format: 26 x 22 minutes
Budget: US$8.3 million
Status: A bible, presentation deck, one script and a 10-minute black-and-white animatic are complete. Producing a 60-second 3D teaser for Kidcsreen Summit.
Delivery: Fall 2022
Co-writers Audrey Berrebi and Antoine Charreyron (Galactik Football) are getting their game on with an animated series set in the competitive world of eSports. Alex and his friends, together with their 75-year-old coach Edmond, are a crew of gamers on a quest to find Alex's father, who is trapped in a video game. Only by Alex's team winning the competition finals can he be freed.
Fantomville - 7 to 13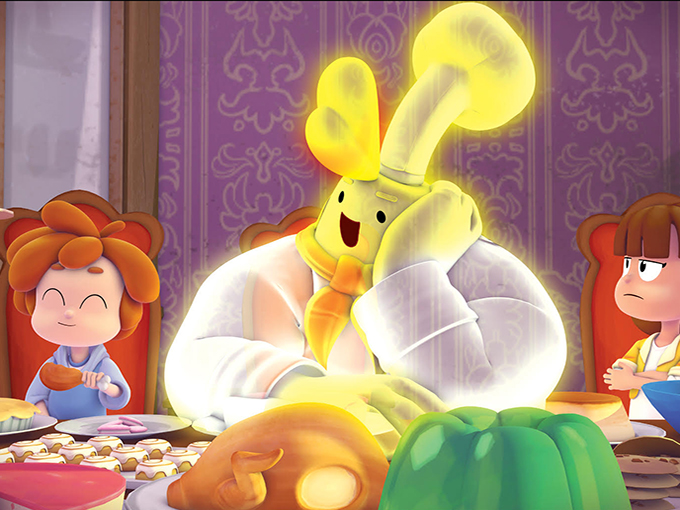 Producer: Gladius Studio (Puerto Rico)
Style: 2D and 3D animation
Format: 12 x 11 minutes
Budget: US$1.85 million
Status: In development, with a completed pilot and bible. Seeking distribution and sales partners.
Delivery: September 2020
Fantomville is where ghosts go to get help with their unfinished business. In a spooky abandoned mansion a young Latino boy named Luca—along with his friends and a phantom chef—befriend specters with unique problems that need solving. In this comedy-adventure series, the characters learn the secrets of cooking a proper soufflé, how to stop ghosts from crying, and why you should never judge a book by its cover. Executive produced by Heri Martinez de Dios, the series is a mix of mystery and laughter.