Slumber party
Pajama Llamas are part of Moose Toys' Pikmi Pops (pictured below) range. The scented blind-bag products are sleepover-
approved, arriving in old-fashioned popcorn container packaging. Each toy comes complete with one llama plush, two slumber party-themed surprise items and one secret message. Available this month, the initial range includes two characters: the marshmallow-scented Poppy Sprinkles and chocolate-scented Gemmi Jamma.
Viral moment

"There's no real answer as to why llamas are a trend right now," Byrne says. "Llamas were in the news as pets, and going viral on social media, and then it started to infiltrate the culture. That's kind of how these trends come along, something pops in the culture and someone interprets it as a toy. Then someone else sees it and thinks, 'Oh, that's fun!' and does their own version. All of a sudden there are llamas everywhere. It's not an exact science."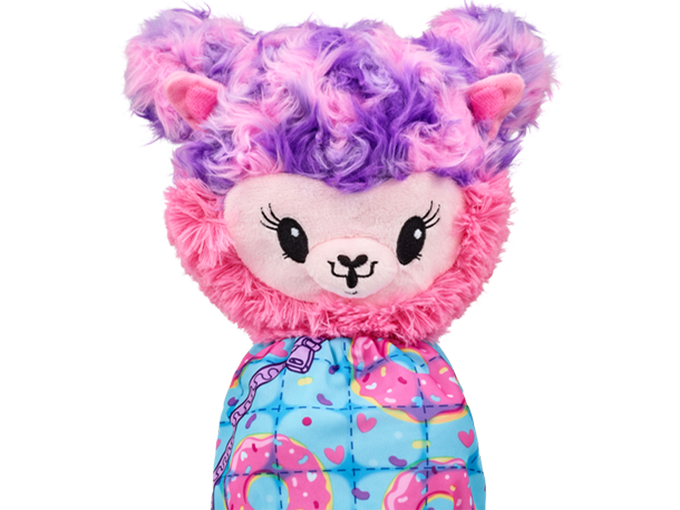 High fashion
Llamas' current popularity is likely helped, Byrne says, by the fact that it's a departure from the standard teddy, puppy or kitty. "As an animal, it's a bit different. It's a little bit disruptive in the marketplace. You see something like a llama, sloth or narwhal—which have unique looks—and they are highly fashionable and promotional," he says. But llamas are still fluffy, and lend themselves well to both plush items and collectibles.
Dancing queen
Zuru's Pets Alive range launched in July and features Boppi the Booty Shakin' Llama, along with other unique creatures like a unicorn, mermaid and angel fish. The plush interactive pet features three songs and three dances (including "twerking" and "head spinning"). According to Byrne, trendy animals like llamas tend to skew heavily to kids in the four-to-eight age range because children at this age are particularly drawn to items that feel new or exotic.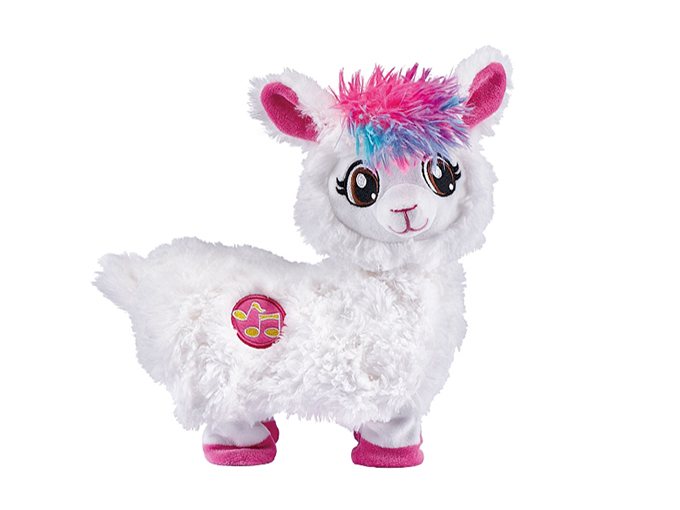 Serious sparkle
Spin Master's Twisty Petz (pictured) range launched in 2018 and has grown to include a number of lines including metallic, glitter, rainbow, neon, pastel, pearlescent and fuzzy. Part collectible figure and part accessory, Twisty Pets are gems that can be worn as jewelry or twisted to become an animal companion (including, you guessed it, Lulu Llama).
Single season
"Llamas are 'hot,' and everyone is going to try to put their spin on it—at least for a hot minute. It will be something else next year." Byrne argues that the llama isn't likely to stick around past this holiday season because of the increasing demand for fresh products. "With all of the attention being given to plastics in the ocean, I wouldn't be surprised to see an oceanic creature getting more attention," he says. "It all depends on what catches people's interest. I have seen a few aardvarks on the market, but it's too early to predict a trend."