The Kids Digital Insights 2019 annual survey reveals that in the APAC region, kids' influencers are driving what kids want to buy.
The study conducted by digital media co TotallyAwesome found that kids' "pester power" is focused primarily on items featured in digital ads and by influencers. Those online marketing efforts are more effective at leading to purchases than traditional TV ads.
After seeing online ads, 79% of kids have asked their parents to buy it for them, and this number has held steady since 2017. A growing number of kids are buying those advertised products with their own money, at 30% in 2019, versus only 6% in 2017.
The study also found that 80% of kids choose internet content over traditional TV. More than half of the kids own their own devices, and only 23% of kids call TV their favorite device. Smart TVs have emerged in 2019 as 28% of kids' favorite device.
The survey was conducted on children ages four- to 16-years-old from Australia, China, Hong Kong, Indonesia, India, Japan, Korea, Malaysia, New Zealand, Philippines, Singapore, Thailand, Taiwan and Vietnam.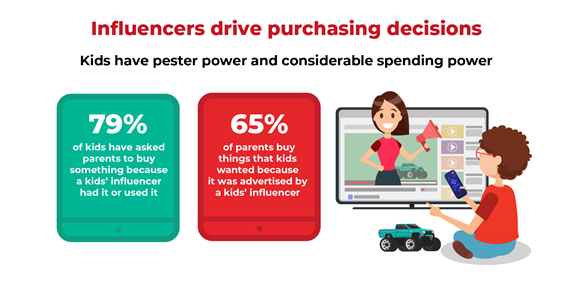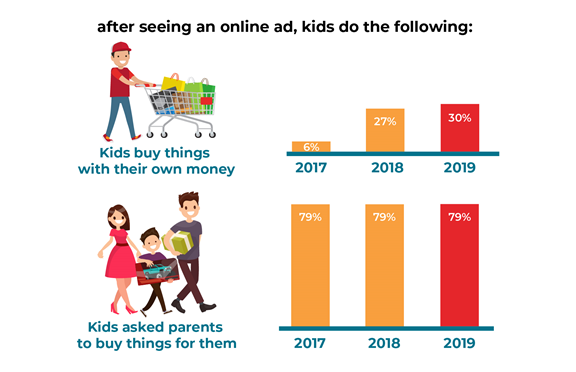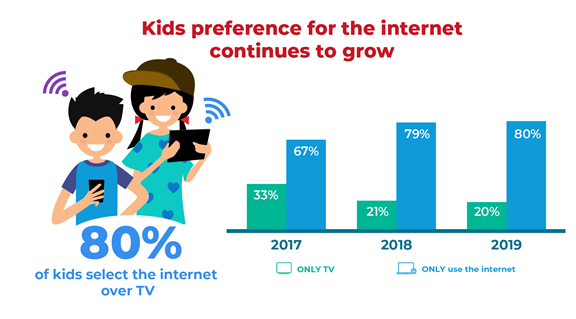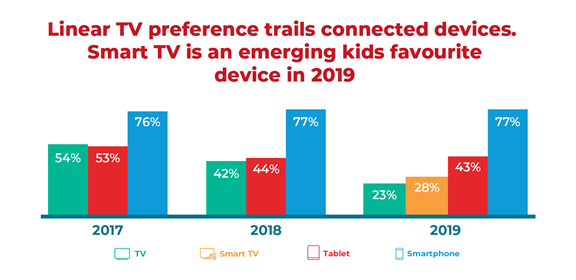 Infographic provided by TotallyAwesome. Pictured top, influencer Ryan ToysReview.