Going into Cartoon Forum next week in Toulouse, France there are a couple of projects that have a leg up on the other pitches. While every show needs a sponsoring letter from a broadcaster to get to pitch at the event, a few have already locked in distribution deals, are backed by production companies with existing ties to the big nets, or are so on-trend we expect them to get picked up in a snap. Kidscreen is breaking out our crystal ball and predicting what's likely to be most popular coming out the fest.
Monika's Garden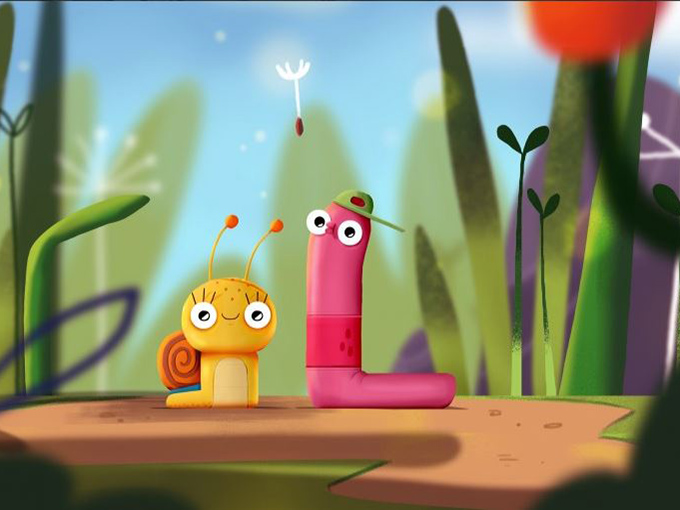 Germany's M4e/Studio 100 Media and Bluezoo Animation Studio are joining forces for this 3D-animated preschool series about a snail and a rainworm who explore the back garden they live in. It's intended as a multiplatform experience that includes not only the 52 x seven-minute series, but also a hybrid magazine about animals and plants, documentary shorts featuring real kids and a video app. This concept has a strong force behind it: Studio 100 continues its growth trajectory after acquiring m4e in early 2017. It recently opened a new movie studio with space for up to 40 artists, found a new CEO in Martin Krieger and hired Dorian Bühr as head of global distribution. Meanwhile, Blue Zoo brought on kids media vet Alison Warner as managing director to oversee a new rights management division earlier this year. Big new teams could spell growth for Monika's Garden.
Digital Girl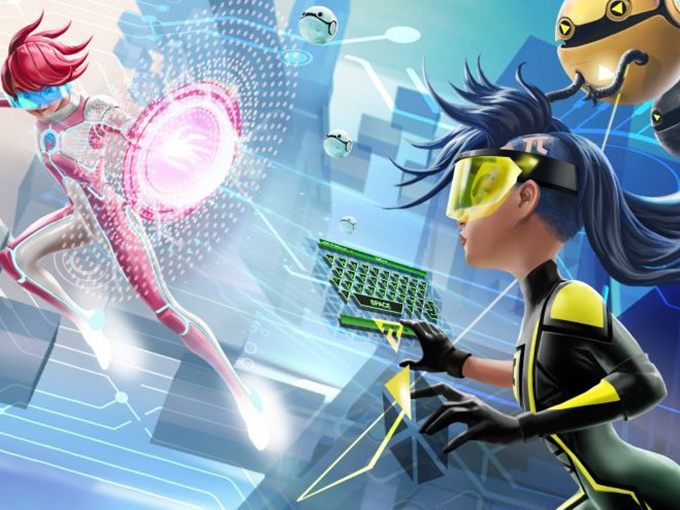 Paris-based Cyber Group Studios has had a lot of success lately with other series recently, including picking up the worldwide management rights for upcoming Netflix original animated series The Last Kids on Earth and locking in big broadcast deals for its series Giganotosaurus and Sadie Sparks on Disney Junior worldwide and Disney Channel EMEA, respectively. These connections could come in handy for its new 26 x 22-minute series Digital Girl, aimed at kids six to 11. The 3D-animated series takes a look at the titular character and Hack Girl, sworn superhero enemies fighting an ongoing battle.
Lucy Lost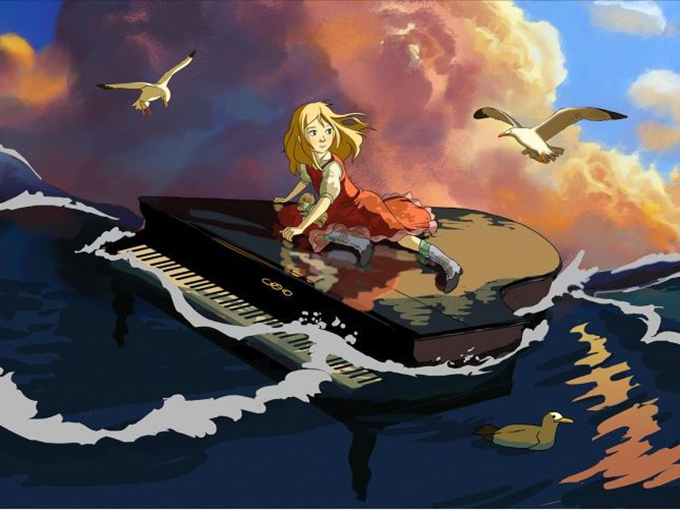 French prodco Xilam is putting its force behind 10 x 26-minute family 2D/3D-animated series Lucy Lost at Cartoon Forum. In 1915 on a deserted island off England's cost a fisherman and his son find a girl who can only speak one word in this new show that will be pitched next week. But Xilam has also been busy locking in a deal to produce Chip 'n' Dale for Disney+, not to mention creating I Lost My Body, which premiered at the Cannes Film Festival and was picked up by Netflix to be one of the first animated films the SVOD releases theatrically. At this point, the only thing that doesn't seem lost is Xilam's nose for successful projects.
Super Snail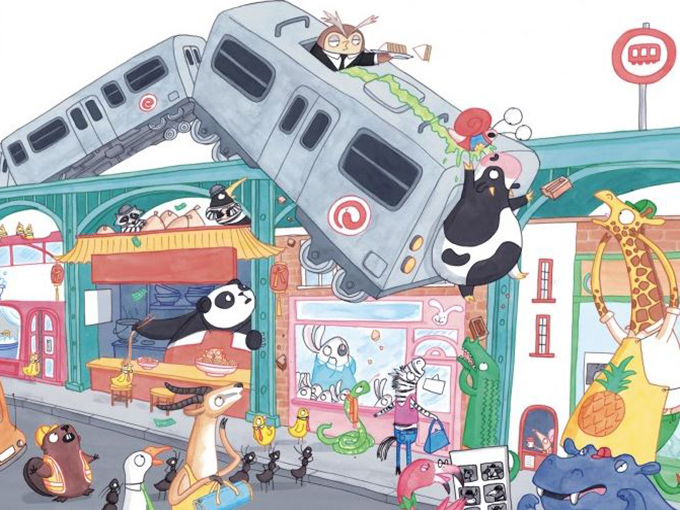 Ireland's Sixteen South may not have a big SVOD deal in place just yet, but the small studio has had a string of recent successes that could help build momentum for its newest 2D-animated offering. For kids six to 11, the 52 x 11-minute Super Snail looks at an ordinary slug named Kevin who, despite being an administrator at a newspaper, is slow (as you expect a snail to be) and holds thing up in a fast pace news world. This story also feels timely, as there's been an increase in calls for teaching media literacy to the youngest gen.
Meanwhile, Sixteen South has produced animated series Claude, which was picked up by Disney Junior for EMEA and Australia in 2016 and since gone to a number of broadcasters across Asia, thanks to distributor Cloudco. Its live-action preschool series WildWoods was also picked up by Hulu in the US just last year and it expanded its team with Alex van Blanken as its new sales manager less than a year ago.
We Are Family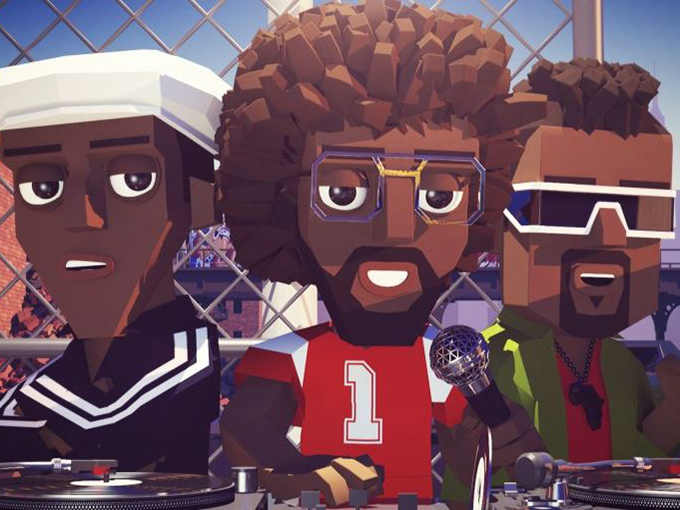 France's TeamTO has been a hot streak with Mighty Mike. The animated 78 x seven-minute series for six to 10s was just recently picked up by Universal Kids, and has been acquired by broadcasters in Italy, Spain, Germany, France, Canada and by Turner's Boomerang for UK, Asia, LatAm and MEA.
But TeamTO's newest project—52 x five-minute We are Family for 12 to 15s⁠ about pop music and its creation—is a departure for the French company. The series targets an older age demo than TeamTO has in the past and involves a lot of sound for a prodco that has often made non-verbal series. Could a shift in programming be music to broadcaster's ears?
Worst Best Friends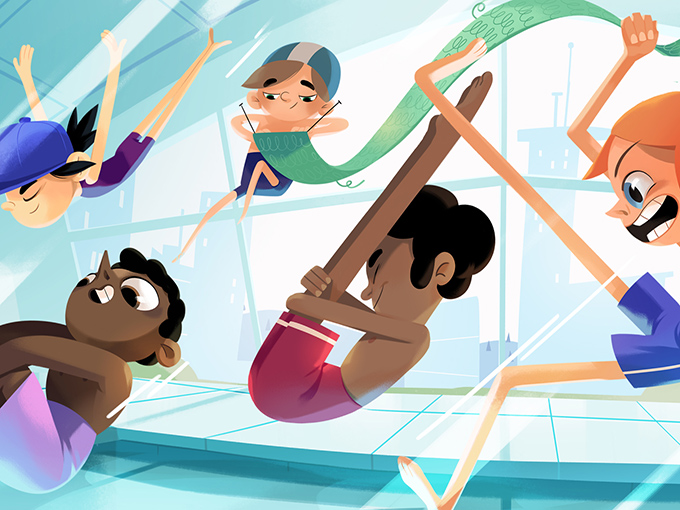 Finland-based Haruworks' new series Worst Best Friends is off to a great start before the event even kicks off, as it was picked up for distribution by Paris-based Zodiak Kids earlier this week. The 52 x 11-minute series for six to 11s has been in development for 18 months and is based on a kidss novel by Finnish author Miikka Pörsti. South Africa-based Lucy Heavens (Space Chickens in Space) wrote the bible and two sample scripts, which follow the day-to-day adventures of five tweens navigating school, delving into the question of "why do we behave the way we do?"
At the annual co-production event in France next week, 85 original projects from 24 countries will be presented.