We are continuing to update this piece as more information emerges.
After Apple released (very few) details about its upcoming Apple TV+ streamer in March, attention immediately turned towards Disney. It was as if the techco was saying, "your move now." But the mouse king was ready, and has been putting its plan in place for years.
The media conglom plans on announcing new information about its upcoming direct-to-consumer streaming efforts, including the big SVOD dubbed Disney+, this evening during its annual Investor Day.
We know a bit more about the upcoming SVOD from the House of Mouse than we did about Apple's offering (or still know about Apple's SVOD, for that matter). From the initial announcement in August 2017 when Disney said it was going to (slowly) pull all of its content off of Netflix to launch its own SVOD, all eyes in the kids biz have been turned to the company, waiting for what this will mean for producers, and local broadcasters.
What is it?
First of all, Disney+ is a direct-to-consumer SVOD service, launching sometime this year in the US. Part of the reason it is launching this year is because Disney and Netflix's seven-year agreement, which gave Netflix first window pay-TV rights to new Disney releases, is up at the end of 2019. All of Disney's future live-action and animated movies, beginning with the 2019 theatrical slate will instead go to Disney+ exclusively.
How much does it cost? 
It will cost US$6.99 per month in the US at launch.
When will it roll out? 
Disney+ will start by rolling out in the US on November 12, and then launch internationally over the next two years. Disney is still trying to figure out how to launch in China, and would need a partner to do so, according to CEO Bob Iger on the Q2 investors call.
Canada and the Netherlands will launch November 12, the same day as the US, followed by Australia and New Zealand a week later.
In Canada, the streamer will cost users CAD$8.99 per month (or CAD$89.99 per year), while in Netherlands it will run consumers €6.99 monthly (€69.99 per year). When it launches in Australia and New Zealand on November 19, it will be priced at AUD$8.99 and NZD$9.99, respectively.
Who is the target market? 
All of the content headed to Disney+ is going to be family friendly, according to CEO Bob Iger. He said that any of the less kid-friendly fare will live on Hulu (which Disney now owns 60% of, following its Fox acquisition) or its ESPN+ sports SVOD.
Why is it doing this? 
As the current and next gen of kids flock to demand platforms like Netflix and YouTube, Disney Channel's linear rating have been falling for years, dipping 20% between 2017 and 2018 (similar to many children-focused channels), according to Bloomberg. Conventional TV viewing fell 30% between 2010 and 2017, and at the same time, US advertising sales for kidsnets hasn't grown for five years, leveling out at US$1.2 billion annually. If the House of Mouse wants to capture the hearts of another generation, it needs to meet kids where they're actually watching content…online and on-demand.
Disney is stepping into a space currently dominated by Netflix which has more than 139 million paying subscribers, according to its recent financial reports. But there's also Amazon Prime which has a pool of 90 million subscribers, and Hulu is at 25 million. The space is about to get a lot more crowded as well with Apple leveraging the more than 216 million iPhones it has sold worldwide to watch its content, not to mention NBCUniversal and Warner Bros. preparing their own SVODs to launch shortly.
Luckily, Disney has a massive pool of IP and past content to pull from.
What content will be on it?
Mickey and his team have been dripping out information about the slate bit by bit. On the scripted side, Disney+ most recently announced that Billy Crystal and John Goodman will reprise their roles as Mike and Sulley in the Monsters Inc. spin-off series Monsters At Work. Produced by Disney Television Animation, the animated series will premiere on the SVOD in 2020. It picks up six months after the original movie's story and is developed and executive produced by Disney animation vet Bobs Gannaway (Mickey Mouse Clubhouse) with Ferrell Barron (Planes: Fire & Rescue) serving as producer.
In November, Disney announced a few more details about its upcoming platform (including finally giving the service a name). During the investor call, Bob Iger also revealed that the service will feature two new untitled live-action series that dive into the Marvel and Star Wars franchises. Lucasfilm is in development on a second live-action Star Wars series set before the events of 2016′s box-office hit Rogue One: A Star Wars Story. And Disney is taking a closer look at the god of mischief, Loki, for its other series currently in development that puts Tom Hiddleston back in his Marvel Studios film role.
The two most recent projects join a growing slate of content, which also includes live-action Star Wars series The Mandalorian from showrunner Jon Favreau (The Lion King, Iron Man); Disney Channel's new High School Musical: The Musical series; and a 12-episode order of animated cult classic Star Wars: The Clone Wars.
On the unscripted side, yesterday Disney revealed a massive slate including: Encore, a musical show led by Kristen Bell; cooking competition Be Our Chef; anthology series Cinema Relics: Iconic Art of the Movies; (Re)Connect where families discuss issues that are dividing them; Rogue Trip a travel guide to places average tourists don't go; student competition series Shop Class; and a yet untitled series looking at how Disney parks came to be.
Disney also has a massive back catalogue to pull on. Recently, Iger announced that the company would be ending its long-standing "vault" program which made classic animated films available only every few years, and instead putting the bulk of that content on Disney+.
The House of Mouse also announced a raft of content for the platform at its biennial fan event D23 in Anaheim, California, including new Marvel shows and a reboot of Lizzie McGuire.
What types of movies is Disney looking for?
Filmmakers pitching Disney were told to bring in ideas for midbudget projects, according to The Wall Street Journal. The House of Mouse is apparently looking for projects more in the vein of early 2000s hits like The Princess Diaries or Freaky Friday rather than the next Captain Marvel.
Following this, Disney+ announced in May that is in production on a new original movie called Secret Society of Second Born Royals starring Peyton Elizabeth Lee (Andi Mack).
Are there opportunities for small production companies to get in on the Disney+ train?
To date, it has stuck mostly to its own franchises and IP, but that's not to say Disney won't branch out and go for a broader spectrum of content from smaller producers in the future. It is going to need to compete with Netflix's vast array of shows and films, after all.
Who is making this content?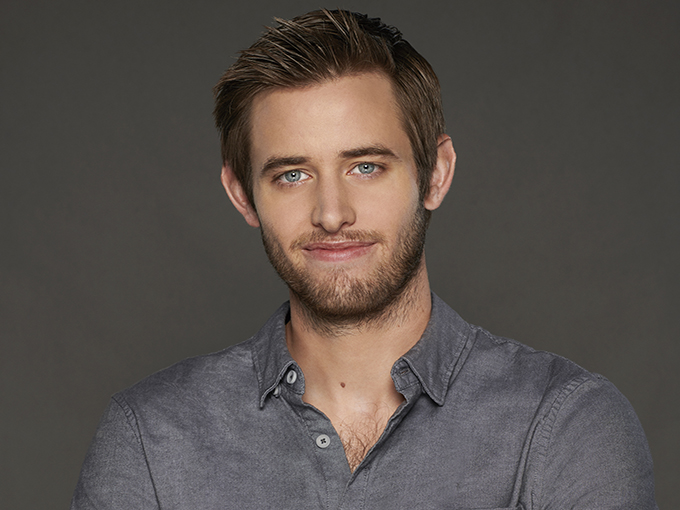 As the race for talent heats up SVODs have been rushing to lock talent into overall deals to produce content exclusively for them. Netflix fired the first few shots, signing Doc McStuffins creator Chris Nee, Coco producer Darla Anderson and High School Musical director Kenny Ortega to overall deals.
Not to be outdone, Disney has been looking internally for talent and tapped Emmy-nominated writer/produced Travis Braun (pictured above) to create more content for Disney Channels Worldwide and Disney+. He signed an overall deal with the House of Mouse to develop and produce live-action and animated content. Braun is the creator of two series for the kidcaster, including animated comedy T.O.T.S. and live-action limited series Fast Layne.
It also signed a similar deal with Sofia the First executive producer, Craig Gerber, to create and produce animation and live-action series and movies exclusively for Disney platforms worldwide.
How much does it plan to spend on content?

There are no official numbers on how much the House of Mouse is planning to spend on Disney+, but when Disney first broke out financials for the new DTC and international division, the unit recorded a loss for the first nine months of US$738 million in operating income for the first nine months of 2019.
But industry analysts are guessing that Disney will likely spend upwards of US$500 million on original programming this year alone.
Who is in charge?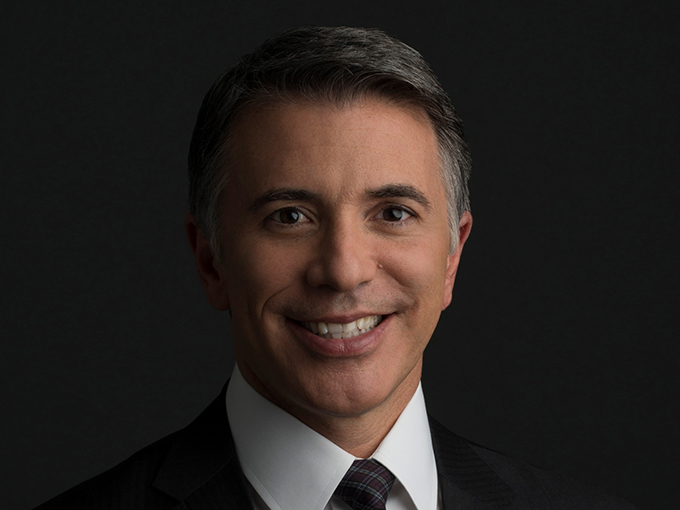 Things started shifting last year around this time when Disney announced it was reorganizing and shuffled a number of high level execs. Notably, Kevin Mayer was made direct-to-consumer and international chairman, now leading the DTC division that didn't exist previously.
Disney's film marketing president Ricky Strauss (pictured above) was one of the first internal staff members shifted to focus solely on the SVOD. He is now the president of content and marketing for Disney+ and reports to Mayer. He now has creative oversight over Disney's entire portfolio of feature films, episodic series and short-form content.
Agnes Chu is serving at the SVP of content for Disney+ and reporting to Strauss. Meanwhile, former Fox exec Joe Early is leading marketing and operations for the platform.
Internationally, Disney's DTC unit is led by Rebecca Campbell in EMEA, Diego Lerner in LatAm and Uday Shankar in APAC.