Preschool: Goodnight Mr. Clutterbuck 
(pictured above)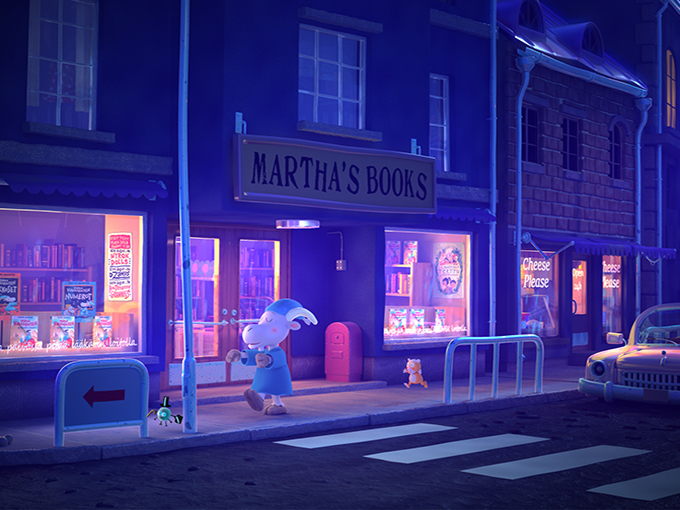 Producer: Anima Pictures Entertainment (Finland)
Style: 3D CGI
Format: 26 x seven minutes
Budget: US$3.1 million
Status: Producers are writing scripts and testing two different animation styles. The team has also completed market research at several festivals and begun negotiating with potential partners.
Concept: Goodnight Mr. Clutterbuck stars a goat who is totally unaware that he is Pawchester Town's busiest sleepwalker. His devoted companions, Gus the guinea pig and a tiny spider who lives in his cupboard, are on a mission to keep him safe on his nightly strolls. Creative director Ari "Muffe" Halla-aho and producer Petteri Pasanen created the show based on a sprawling 50-book series from Finnish children's author Mauri Kunnas that has been translated into 34 languages in 36 countries.
Preschool: Hugo & Holger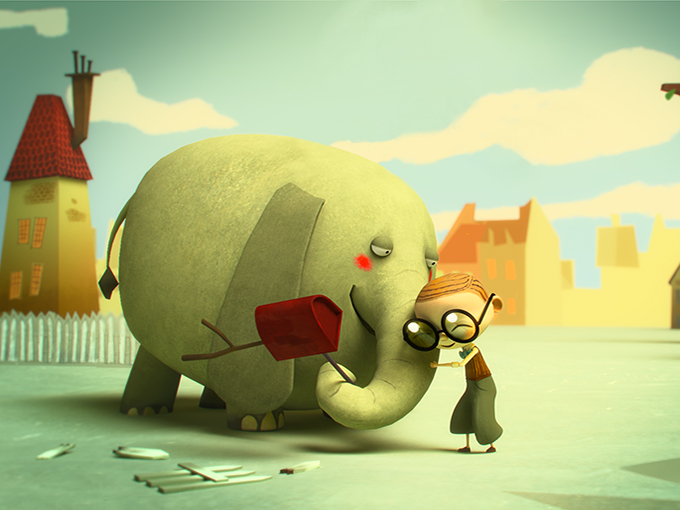 Producer: Wil Film (Denmark)
Style: 3D CGI
Format: 52 x seven minutes
Budget: US$3.4 million
Status: In production on a 14-minute short film, with development and production funding from the Danish Film Institute and a presale from Danish public broadcaster DR. A TV concept is also in development, and a bible will be ready at Cartoon Forum.
Concept: Meet Hugo, a near-blind kid whose biggest wish is to have a dog of his own. His dream comes true—sort of—when he meets an elephant named Holger who he mistakes for a very large pup. The story comes from Danish children's book author Oscar K and illustrator Teddy Kristiansen, who wrote and designed the short film and series.
Preschool: Tempo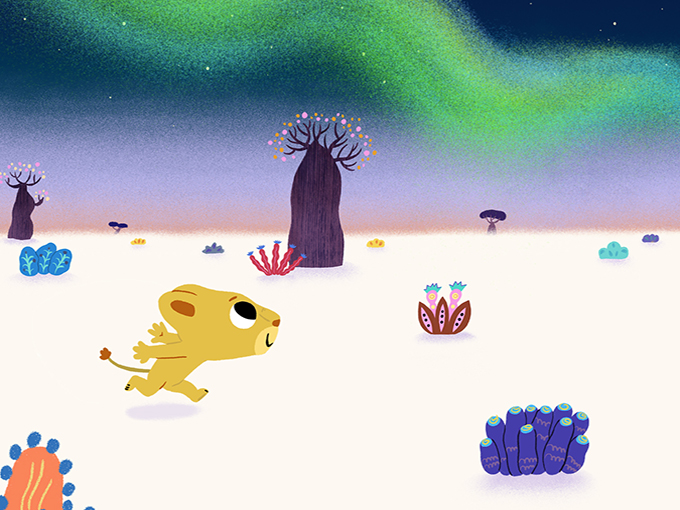 Producer: Girelle Production (France)
Style: 2D animation
Format: 26 x five minutes
Budget: US$1.7 million
Status: A bible, several scripts and a trailer will be ready for Cartoon
Forum. Dandelooo is on board to distribute the series internationally.
Concept: Based on an original idea from French animator Eloïc Gimenez, and co-authored by film director Claire Sichez, Tempo tells the story of a lion cub who wakes up every morning to the light and sounds of a magical dawn that always brings him a new musical instrument. As he goes about learning how to play it, his savanna home is brought to life by animator Olesya Shchukina and Alexis Pécharman, who composed the show's original music.
Six to 10: Annie & Carola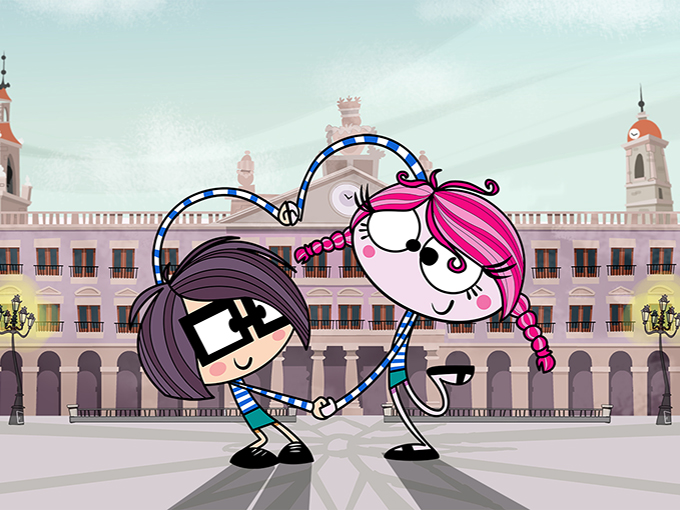 Producer: MB Producciones (Spain)
Style: 2D animation
Format: 52 x 11 minutes
Budget: US$6.6 million
Status: A pilot, bible, sample script and 13 episode synopses are finished. The prodco is seeking a partner to help raise financing.
Concept: Directed and produced by creative director Myriam Ballesteros and written by Txema Ocio, this comedy series follows Carola, a nerd with no social skills who builds a robot clone named Annie to be her friend. Carola wants someone who can share her love of science and be her buffer in a teen world that doesn't understand her. But a freak accident turns Annie into a crazy, uninhibited friend who drags Carola into all of the situations she fears most.
Six to 10: Galaxy Camp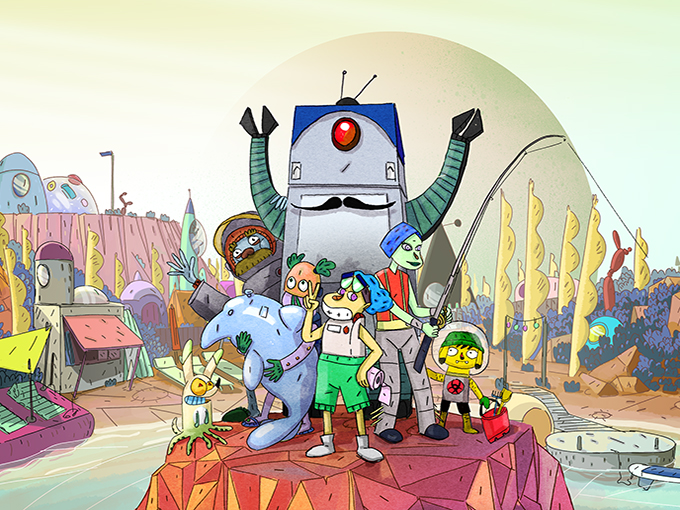 Producer: Autour de Minuit and Borderline Films (France)
Style: 2D animation
Format: 52 x 13 minutes
Budget: US$7.4 million
Status: In development, with a bible and trailer, one full script and 12 storylines set to be presented at Cartoon Forum.
Concept: A pair of half-human, half-Nausicaaian siblings are left in charge of an intergalactic campsite after their parents get sucked into a black hole from which it will take them 30,000 years to return. The kids waste no time in taking advantage of on-site activities like zero-gravity swimming, monster fishing and spaceship racing, while also working together to keep the campsite afloat. This original concept hails from shorts animator/director/writer Christophe Gautry (Through the Windows), who is also writing and directing the show.
Six to 11: Dounia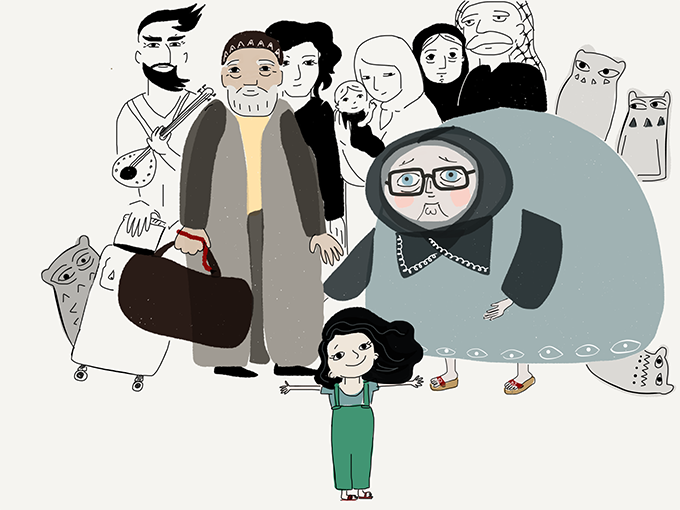 Producer: Tobo (Canada)
Style: 2D animation
Format: Six x seven minutes
Budget: US$530,000
Status: Fully financed and beginning production in the fall, with Télé-Québec signed on as a broadcaster in French Canada. The prodco is hunting for a distributor and broadcast partners at Cartoon Forum. A podcast, book and augmented reality app are also in the works.
Concept: Forced to leave war-torn Syria, Dounia and her grandparents go on a journey to find a new home and cross strange lands in search of asylum. An original creation from Syrian-born Marya Zarif, who will lead the series as creative director, the timely show aims to help children understand the realities of migration and the feelings of displaced children.
Eight to 12: Sex Symbols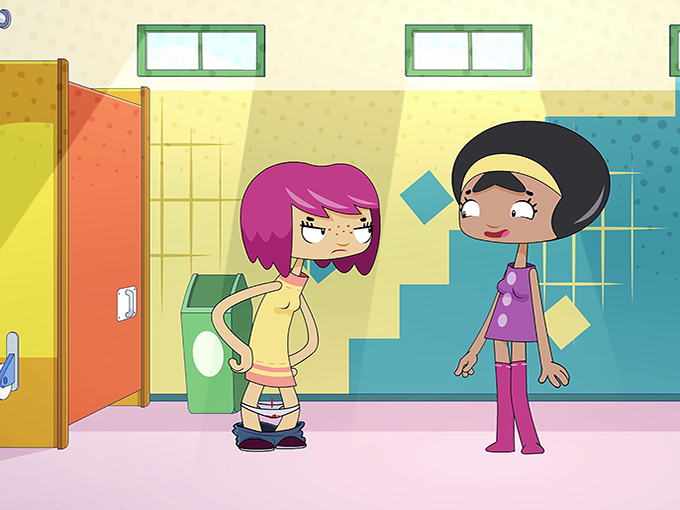 Producer: TV ON Producciones (Spain)
Style: 2D animation
Format: 26 x seven minutes
Budget: US$2 million
Status: In development, with a pilot produced with support from the Valencian Film Institute, and 40% of its budget raised. Now the prodco is looking for financing and co-production partners to cover the balance.
Concept: Aiming to be the first animated TV series about sex education for preteens, at a time when more live-action producers around the world are trying to figure out how to tackle the same issue, Sex Symbols addresses taboo topics like how to know and recognize the human body and sex. The goal is to help tweens understand and enjoy their sexuality in the future.