Not long ago, toycos looking to make products for little girls would pull out the pink paint. But Florida-based Jazwares is betting that tech is the new pink paint.
Having found success with toys inspired by Roblox and Fortnite, the company wanted to launch a line that would appeal specifically to gamer girls. Recent research from UK-based market intelligence firm The Insights People shows that 41% of tween girls in the US own a console, while 85% of girls ages four to 18 in the UK reported playing video games regularly.
Despite these statistics, video games and their accompanying consumer products continue to skew gender-neutral or boy-centric.
"We're focusing on a specific girl; the same girl playing with Roblox, and who will be playing with Fortnite. It felt like there was a gap there," says Ashley Ferguson, senior manager of public relations and business development for Jazwares.
To capture this tech-savvy girl segment, Jazwares launched the new app-connected collectibles range Nanables. Designed for ages six and up, the line features miniature structures (like the Gumdrop Gazebo and the Sparkle Day Spa) filled with characters called Nanos. Each Nanables building is part of a town, and the first two towns—Rainbow Way and Sweetness Town—bowed exclusively at Target on June 23. Another set will launch at Walmart in August, before the brand heads to retailers around the world later this year.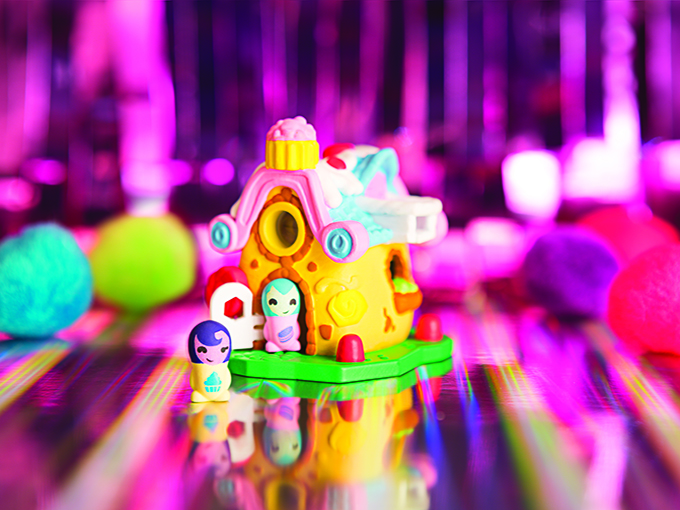 Through a separate and free-to-download app, girls scan each Nanables building to open up more of the digital world, including games. The app will also host webisodes exploring the Nanables world and its inhabitants—content that will simultaneously be available on YouTube. The webisodes will not, however, delve into the Nanos' origin story.
"Right now, there's no official story as to how the world came to be," Ferguson says. Instead, Jazwares will encourage girls to create their own versions and share them with each other through the app, which is intended to act like an online community where collectors can go—whether they feel like exploring the Nanables towns, playing games, watching content or sharing their thoughts on the brand.
In a world that still doesn't always welcome girls into gaming and tech spaces, Jazwares wants the app to act as a space to encourage them to take ownership of the technologically focused brand. It's also an age-appropriate platform girls can use to engage with the property and fellow Nanables lovers, as it targets younger girls who technically shouldn't be on social media.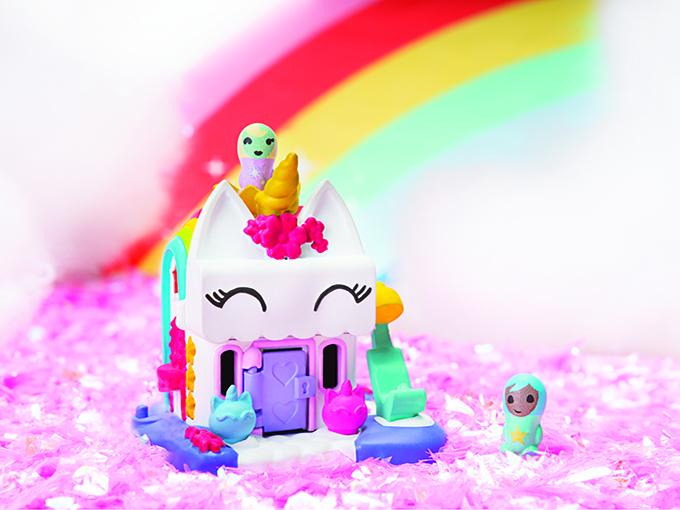 Realistically, though, age requirements rarely stop kids from participating online, and Jazwares will focus on digital marketing and influencer partnerships to drive brand awareness.
Moving forward, Ferguson also believes the Nanables range is ripe with licensing possibilities, though she declined to specify which categories the company is considering. She does say, however, that Jazwares' years of experience working with gaming properties have given the company a unique insight into the wants and needs of tech-loving girls. Game on.