It's not surprising that kids love Peppa Pig and PAW Patrol, but it might surprise you to find out the two series are some of the most watched shows on Netflix, according to UK children's media specialist KidsKnowBest. Since Netflix doesn't make its viewership numbers public, KidsKnowBest polled 4,000 kids and parents about their views on the SVOD.
The results, generally, follow what's popular on broadcast. And when it comes to Netflix originals versus acquired content, things get a bit interesting. In the preschool category, acquired reigns supreme as every single one of the preschool shows in the UK top-10 are acquired from third-party producers. This comes at a time when Netflix is building up its original preschool content with a slate of seven new originals, including Dragons Rescue Riders, Hello Ninja and Emily's Wonder Lab.
But the love for original programming scales up from there and the four to 11 categories, particularly in the US, have quite a few more Netflix originals, especially from its DreamWorks partnership. Boss Baby, Trolls, Kung Fu Panda, and Captain Underpants all make the top 10.
For 12 to 16s, Stranger Things, A Series of Unfortunate Events (pictured) and Sabrina—which are all originals—make the top-10 in the UK. In the US the list for that age group is dominated by originals, including Stranger Things, Fuller House, A Series of Unfortunate Events and Beyond Stranger Things.
Click on images to enlarge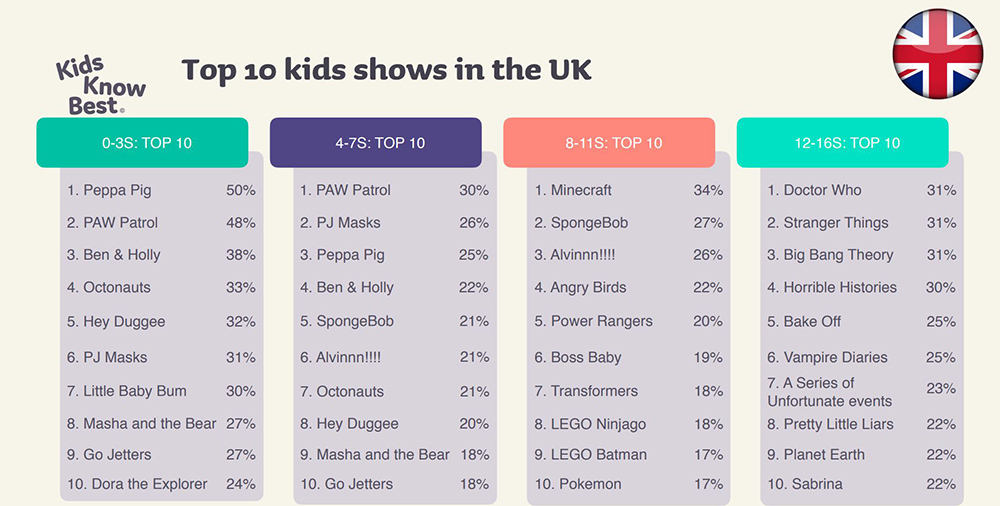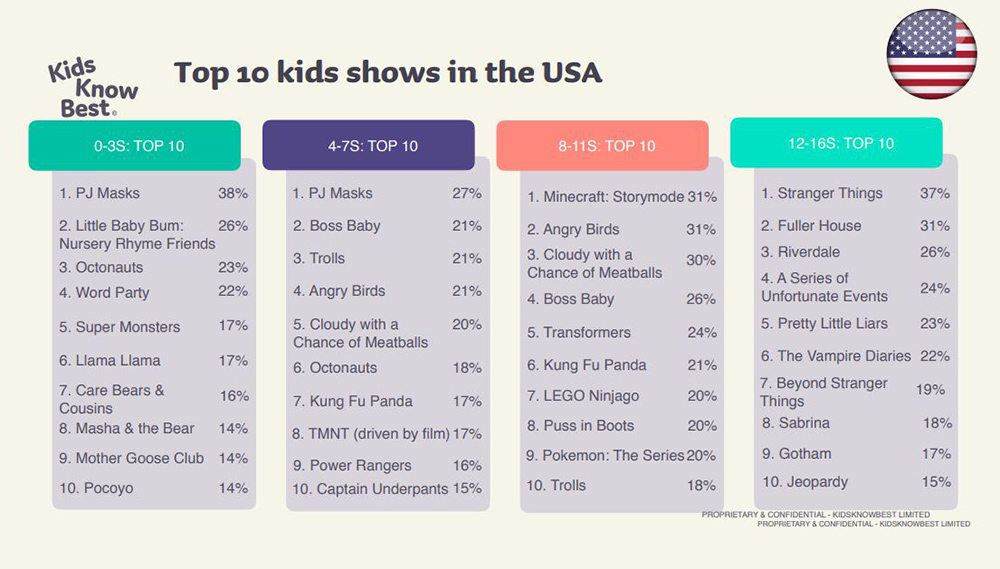 Yesterday we looked at how important Netflix is to kids, and tomorrow KidsKnowBest COO Pete Robinson will dive into how the SVOD (and its producers) can convert viewership numbers into CP sales.

Correction: an earlier version of this story included inaccurate data about the US shows.