Global retail sales of licensed merchandise and services grew to US$280.3 billion in 2018—a 3.2% increase over 2017, according to a new report from Licensing International's annual global licensing survey. But toys accounted for only 12.6% of the global licensing market, and experienced the largest decline (2.1%) in 2018.
The decline is partially attributed to the bankruptcy and liquidation of Toys "R" Us in the US and some other world markets. Many toycos, as well have attributed their continuing declines to the store, including Spin Master in its Q1 2019 financials, Mattel in Q4 2018 and Hasbro's fiscal 2018.
Overall though, things looked rosy for brand owners as royalty revenue jumped up to US$15 billion, a 4% increase from 2017.
Despite toys taking a hit, the entertainment/character sector was easily the largest market, accounting for US$122.7 billion or 43.8% of the total global licensing market. Corporate brands were second, follow by fashion and sports.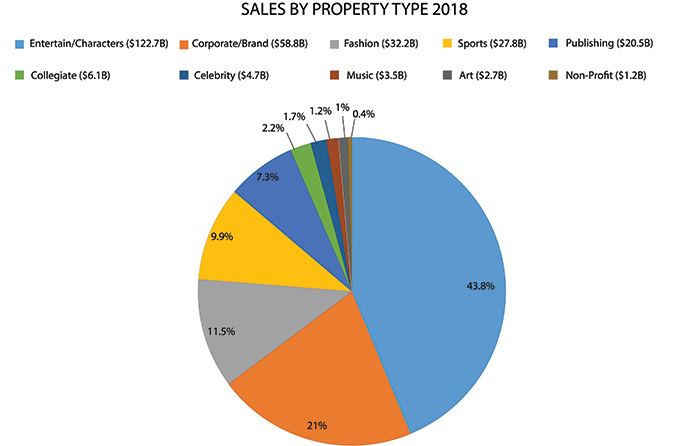 Regionally, there weren't a whole lot of surprises in the report with the US and Canada accounting for 58% of worldwide consumption of licensed goods and services with US$162.6 billion (up 3.1%), while Latin America, Northern Asia and Southern Asia/Pacific markets grew the most year-over-year, each by more than 5%.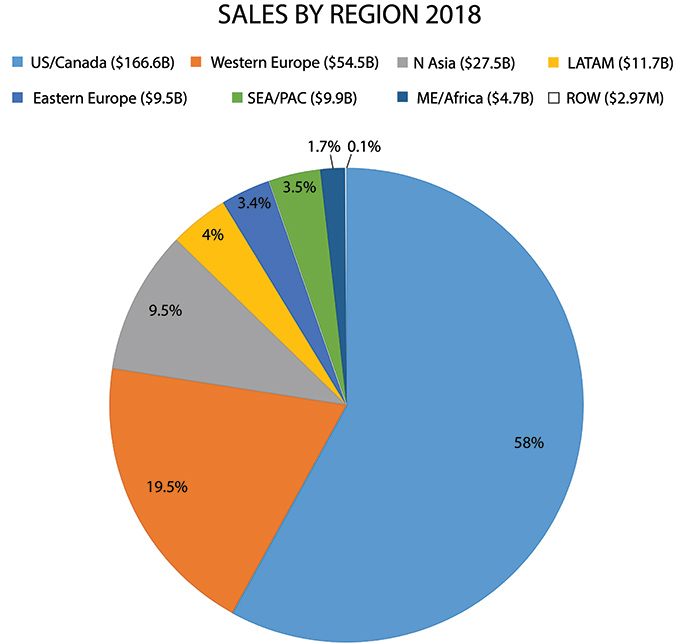 Despite a large growth in e-commerce businesses, survey respondents still reported that 79% of their business came from brick-and-mortar locations in 2018, compared to 21% from online sales—numbers that have not changed since 2016.