What do kids relate to when they read? While fantastical settings and amazing adventures draw children in, when it comes to characters themselves, US kids want to read about people that emulate their own dreams, show confidence and overcome challenges. That's according to Scholastic's latest "Kids and Family Reading Report," which surveyed American six- to 17-year-olds and their parents, as well as parents of under-fives.
According to the study, 36% of kids say they want to be like characters that are smart, brave and strong, while 30% aspire for characters who face and conquer challenges. Just over a quarter of kids look for characters that are similar to themselves.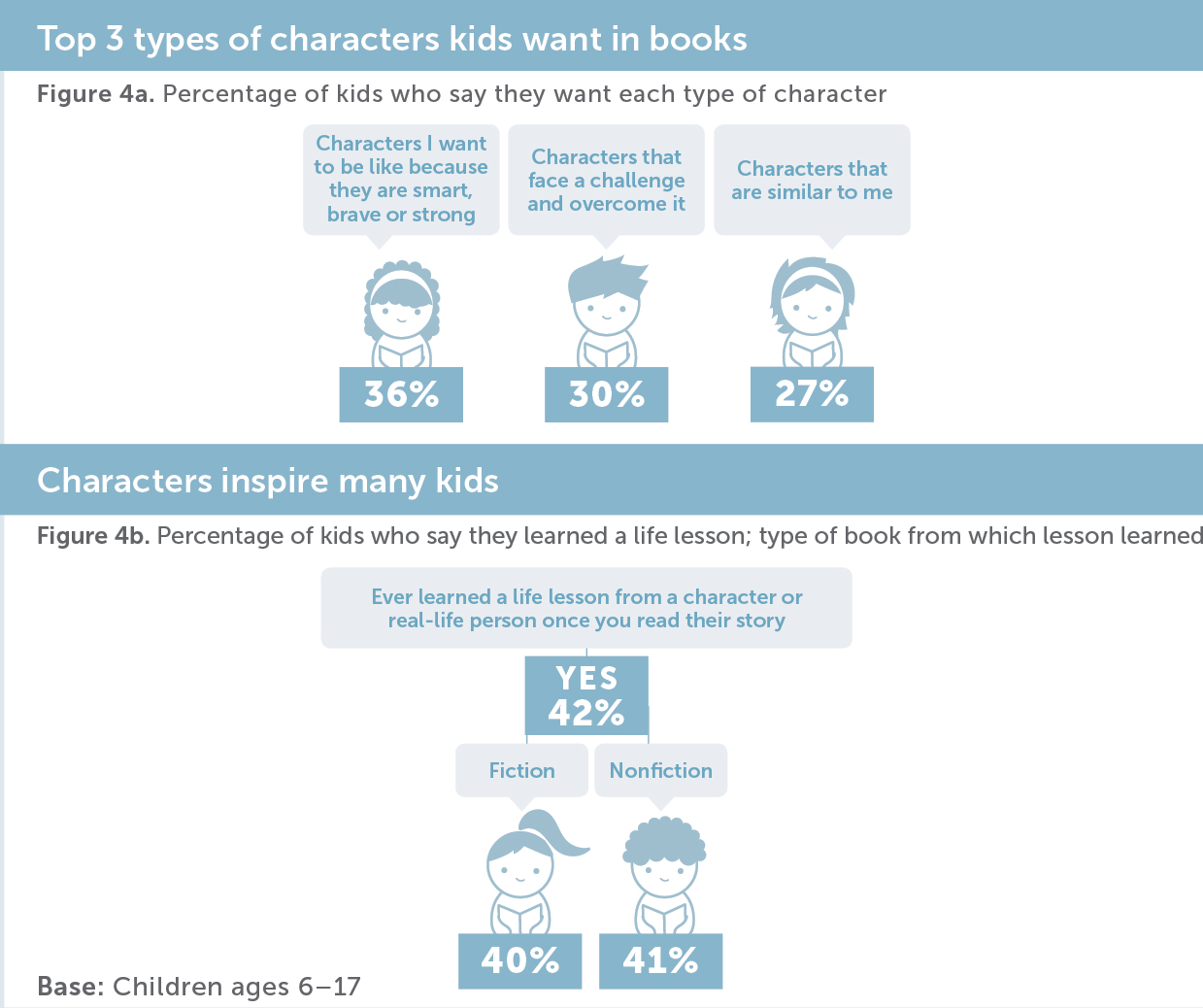 This desire to be reflected in the characters they see (and who doesn't want to be brave and overcome challenges as a kid), is consistent across gender, age or ethnicity of the surveyed.
In terms of how characters are inspiring young readers, 40% of kids say they learned a life lesson from either a fictional character or one based on a real person.
When asked which characters inspired them, equal numbers of fictional and non-fictional characters were included, such as a character from R.J. Palacio's children's novel Wonder about a child with a facial deformity, and historical figures like civil rights leader Dr. Martin Luther King Jr.
The need for diversity in books continues to rise too. Half of frequent readers ages nine to 17 are more prone to say it's extremely or very important for the books they read to include diversity, compared to only 23% for infrequent readers. Nearly 60% of frequent readers in this age group are more likely to define diversity as including people and experiences different than their own, various settings and living situations (52%), people of color (36%) and differently-abled people (34%). Showing how much children's needs have changed in a short period of time, Scholastic's 2017 "Kids & Family Reading Report" found that only 13% of kids ages 12 to 17 look for stories with characters that are differently-abled and 11% seek culturally or ethnically diverse characters and ones who break stereotypes.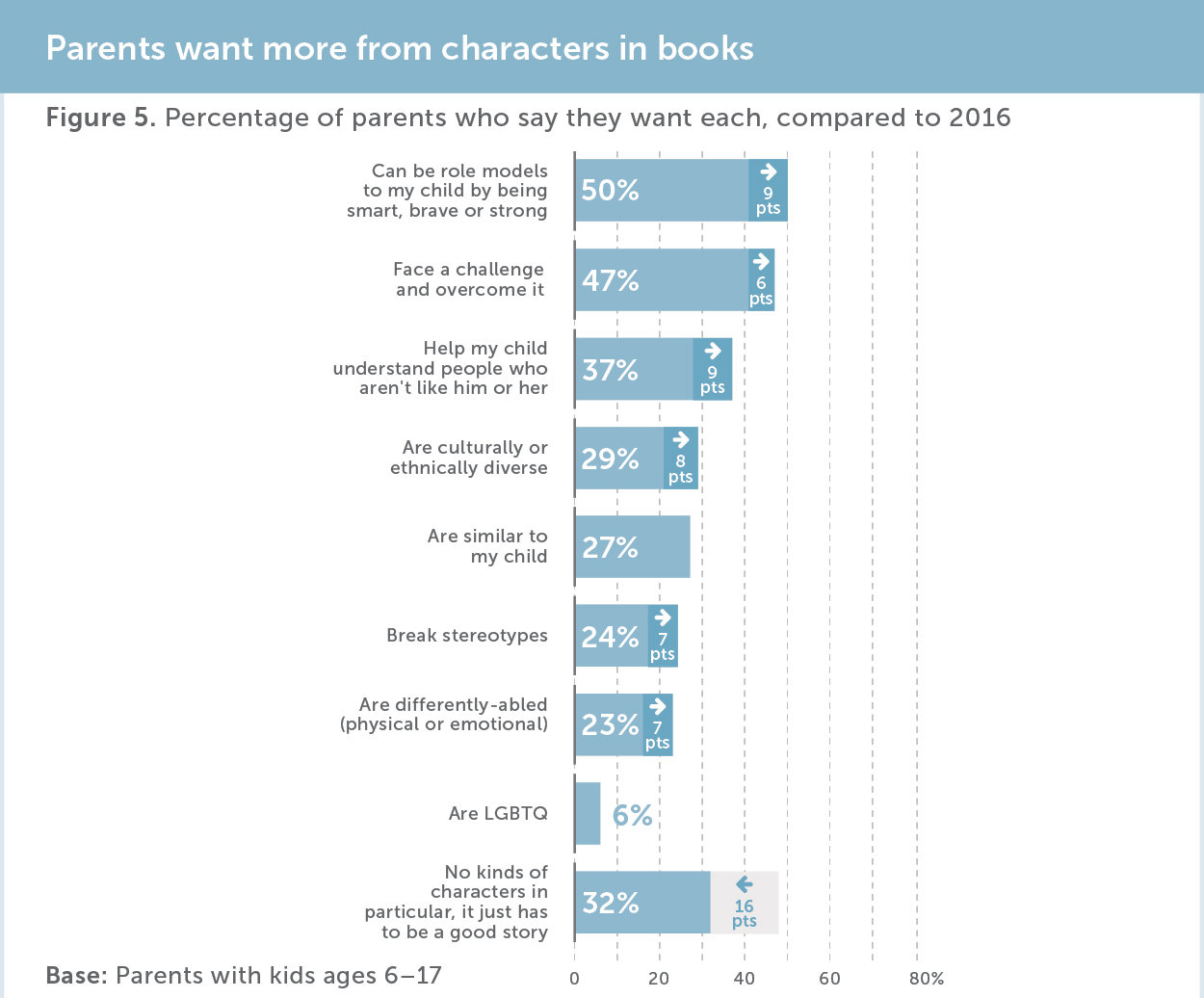 As for what parents want their kids to get from book characters, 95% say that the people in books can help their children develop responsibility, self-confidence, honesty, respectfulness and kindness. Half of parents surveyed want role models to their children, up 9% from 2016. Parents increasingly want characters that help their kids understand people who are not like them, and want characters that break stereotypes, and are culturally or ethnically diverse, but their need for more LGBTQ characters remains unchanged since 2016 at just 6%.
For kids content producers seeking more diverse books to option, check out Kidscreen's newly compiled best books still on the market lists for kids three to seven, eight to 12 and young adults.