Since preschool dominates the kids TV landscape, and publishing tends to be all about young-adult (YA) fiction, so middle-grade content for ages eight to 12 often slips through the cracks. But those kids are just as eager to read books, as exhibited by big sales for R.J. Palcio's Wonder, which Lionsgate turned into a movie that brought in US$132 million at the domestic box office, according to Box Office Mojo. And don't forget popular titles like Captain Underpants and Diary of a Wimpy Kid, which have each yielded successful on-screen adaptations.
Kidscreen reached out to leading kids book publishers to find the next big things in middle-grade lit that still have TV and film rights available. Our top picks are below, and in case you missed it, we covered the best titles for kids three to seven yesterday. Tomorrow, we'll wrap up this series with tween/YA books.
Explorer Academy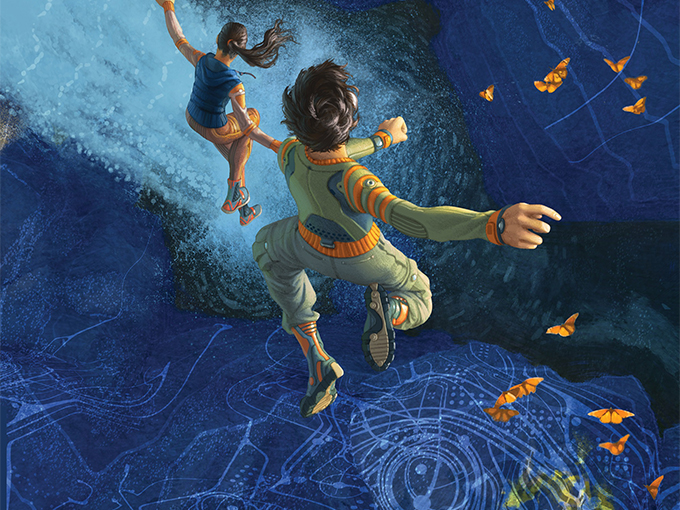 Author: Trudi Trueit
Release date: The first book, Explorer Academy: The Nebula Secret, was published in 2018
Publisher: National Geographic Kids Books
Genre: Middle-grade fiction
Synopsis: A new series made up of seven fact-based fiction books, inspired by the real adventures of the National Geographic Explorers. It follows along as 12-year-old Cruz leaves his home in Hawaii to attend the prestigious Explorer Academy with a diverse group of fellow students. No sooner has he arrived at school then he discovers there may have been more to his mother's mysterious death in a lab accident than he thought.
Countries/languages it's published in: The first book has been published in 20 languages
Noteworthy achievements: Nat Geo's biggest out-of-the-gate bestseller on a global level. Director and creator J.J. Abrams has called it "a fun, exciting and action-packed ride that kids will love." It also received advance praise from James Cameron.
Best screen format: Live-action family film and/or animated tween series
Contact: Jennifer Emmett—SVP of kids media content (kids@natgeo.com)
Unicorn Quest
Author: Kamilla Benko
Release date: January 2018 (the second book came out in February, the third is due February 2020)
Publisher: Bloomsbury
Genre: Middle-grade fantasy
Synopsis: Claire Martinson still worries about her older sister Sophie, who battled a mysterious illness last year. But things are back to normal as they move into Windermere Manor…until the sisters climb a strange ladder in a fireplace and enter the magical land of Arden. There, they find a world of turmoil. The four guilds of magic no longer trust each other, the beloved unicorns have disappeared, and terrible wraiths roam freely. The girls return home, but then Sophie vanishes in the night.
Countries/languages it's published in: Five English-speaking countries
Noteworthy achievements: Benko authored the original Frozen novel that bridges the events of Disney's animated film and its upcoming sequel.
Best screen format: Live-action film or animated tween TV series
Contact: Faye Bi—director of children's publicity (212-419-5340 or faye.bi@bloomsbury.com)
Nikki on the Line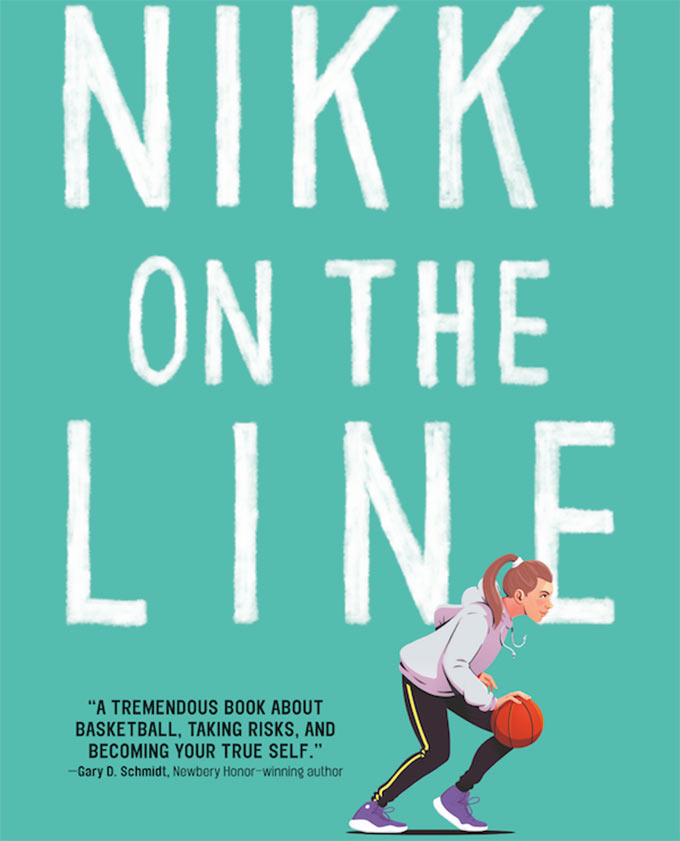 Author: Barbara Roberts
Release date: March 5, 2019
Publisher: Hatchette Book Group's Little, Brown Books for Young Readers
Genre: Contemporary middle-grade fiction
Synopsis: 13-year-old Nikki Doyle dreams of becoming a great basketball player like her WNBA idol, Mia McCall. She has always been the best point guard in her county league, and her dreams feel within reach when she's selected to play on an elite-level club team. But in a league with taller, stronger and faster girls, it turns out that Nikki is no longer the best point guard. In fact, she's no longer a point guard at all, which leaves her struggling to figure out who she is and how she fits in.
As the stakes rise on the basketball court, at school and at home, Nikki's confidence plummets. Can she learn to compete at this higher level? And how hard is she willing to work to find out?
Countries/languages it's published in: Globally in English
Noteworthy achievements: 14,000 copies sold so far
Best screen format: Tween live-action film or TV series
Contact: Jessica Shoffel—director of publicity (Jessica.shoffel@hbgusa.com)
My Best Friend is a Secret Agent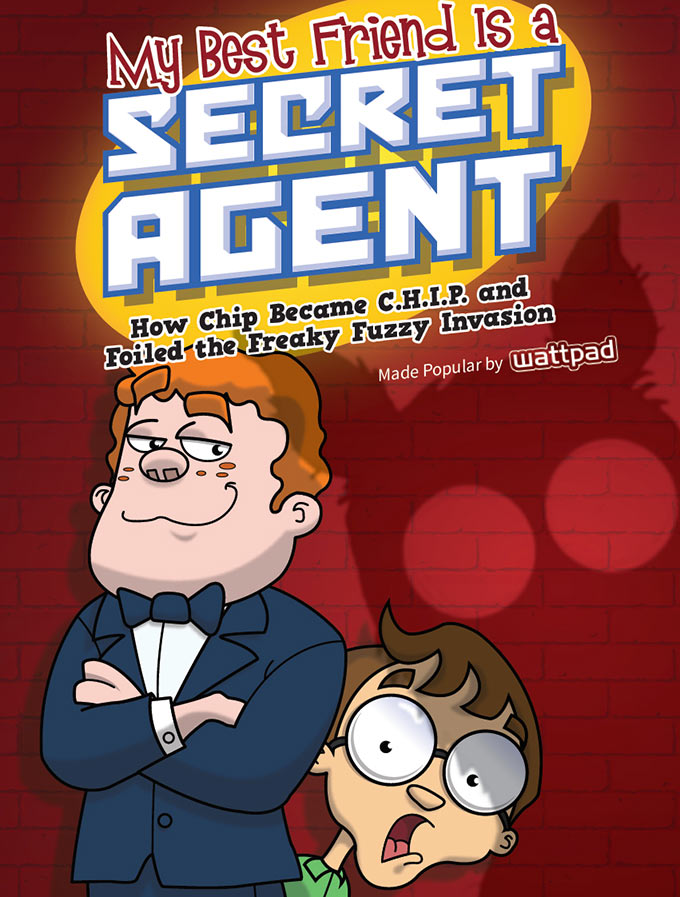 Author: Richard Clark
Release date: July 2015 on Wattpad
Publisher: Wattpad
Genre: Comedy
Synopsis: 10-year-old Nort McKrakken is a pint-sized computer genius; 14-year-old Chip Munson is his best friend—and loyal guinea pig. When their beloved town of Vortville is attacked by an army of brain-warping Freaky Fuzzy toys, Nort implants Chip with a microchip that instantly turns him into a real-life secret agent.
Countries/languages it's published in: Canada (traditional print), worldwide online via Wattpad
Noteworthy achievements: 70,000 reads on Wattpad
Best screen format: Animated TV series for tweens
Contact: Wattpad Studios (studios@wattpad.com)
The Very, Very Far North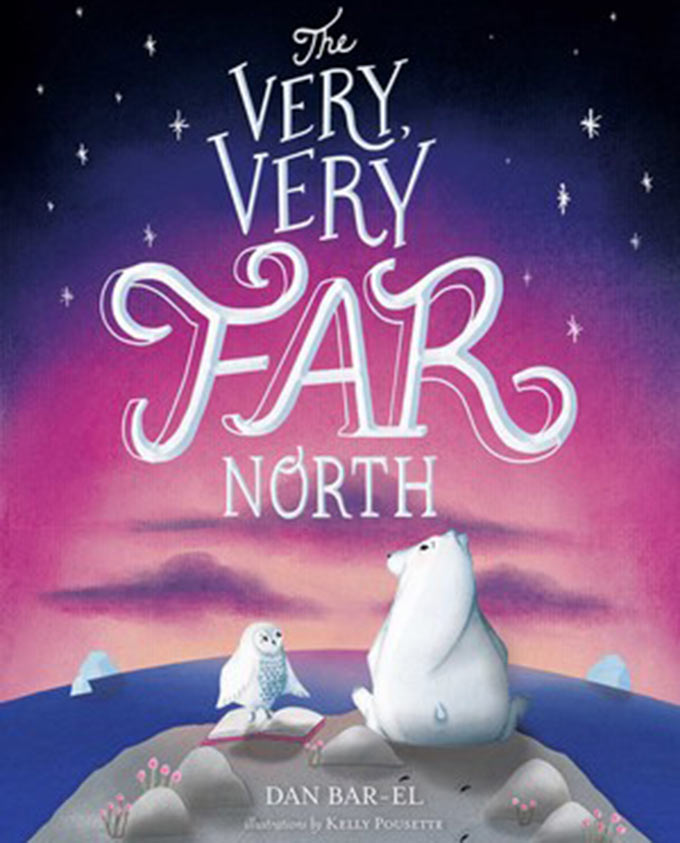 Author: Dan Bar-el
Illustrator: Kelly Pousette
Release date: September 10, 2019
Publisher: Simon & Schuster
Genre: Illustrated fiction
Synopsis: In the very, very far north—past the cold, cold ocean and just below the hill that looks like a baby whale—you'll find Duane and his friends. Duane is a sweet and curious young bear who makes friends with everyone he meets—whether they're bossy like Major Puff the puffin, a bit vain like Handsome the musk ox, or very shy like Boo the caribou. For these arctic friends, every day is a new adventure.
Shows about animals have long been a slam dunk for children's producers, but this particular tale offers the opportunity to go where not many have before—way up north. With that comes a chance to create beautiful visuals featuring the icy ocean and Northern Lights.
Noteworthy achievements: Dan Bar-el is an award-winning children's author who has written books including Audrey (cow) and Not Your Typical Dragon, while working with kids three to 13. His trophy case includes Scholastic Reading Club Selection, Dolly Parton's Imagination Library Book selection for 2015 and 2016, and a nomination for the 2015 Governor General's Award.
Best screen format: Up to creator
Contact: MacKenzie Croft/Rita Silva—Simon & Schuster Canada (mackenzie.croft@simonandschuster.ca/rita.silva@simonandschuster.ca)
Stay tuned for more books this week, and let us know if you've read a great kids book that would make an even better TV show.