Happy: three to six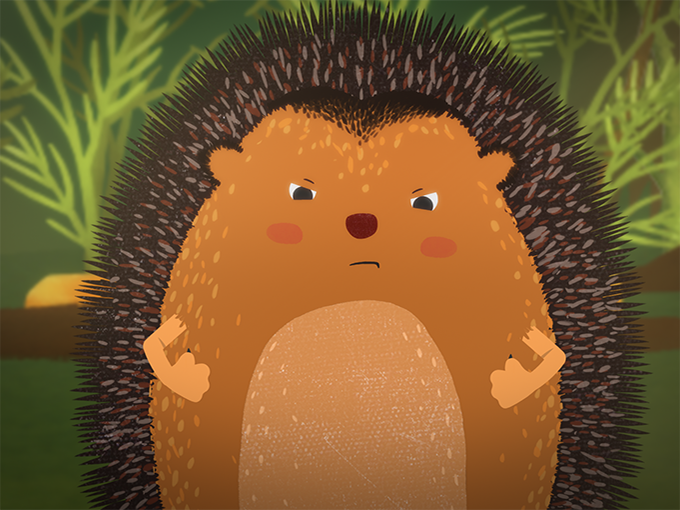 Co-Producers: Paper Owl Films (UK), Copernicus Animation (Canada)
Style: 2D animation
Format: 52 x seven minutes
Budget: US$6.4 million
Status: A bible, story premises and trailer are complete. Committed broadcasters include DR Denmark, YLE Finland, SVT Sweden, NRK Norway, Hop! Israel, Star Greece, ETB Spain, TV3 Spain and ETV Estonia. Looking for additional broadcaster presales and investors to close a 37% financing gap and move into pre-production. Aardman Animations has signed on to distribute.
Delivery: Late 2020/early 2021
Concept: Created by Gráinne McGuinness, award-winning creator of Paper Owl Films' Pablo, this preschool series stars a little hedgehog named Happy who doesn't always live up to his name. He's prickly, smelly and has fleas. But if he can make a friend, anyone can. The story unfolds when Happy is forced out of his comfort zone after the unexpected arrival of a young duckling. Happy encourages positive social connections, accepting emotions and sharing the good ones. It also gives kids tips for building resilience and finding happy thoughts on difficult days.
Scarygirl: eight and up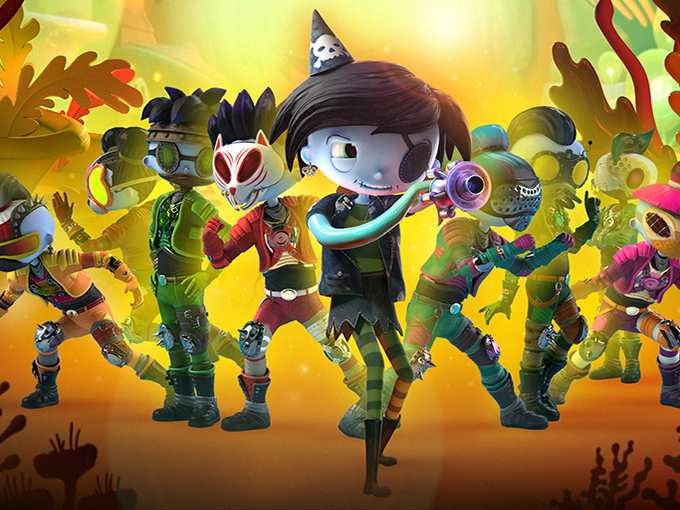 Producer: Dark Slope Studios (Canada)
Style: Stylized CGI animation employing mo-cap performances and Unreal's real-time game engine rendering
Format: 10 x half hours
Budget: US$400,000 to US$450,000 per half hour
Status: The producers are self-financing the project to build on the IP's recently launched virtual reality experience. Currently looking for co-production partners.
Concept: From acclaimed artist and Dark Slope creative director Nathan Jurevicius, action-comedy Scarygirl is based on the cult graphic novel of the same name. The novel, written by Jurevicius spawned a line of collector toys and a virtual reality, location-based experience, Scarygirl Mission Maybee. Set in a dying world overrun by a toxic menace, the series follows the epic quest of a group of orphaned teenage clones and their titular leader, an adventurous girl with an unexplained ability to heal by touching things with her tentacle arm.
Lucy Lost: family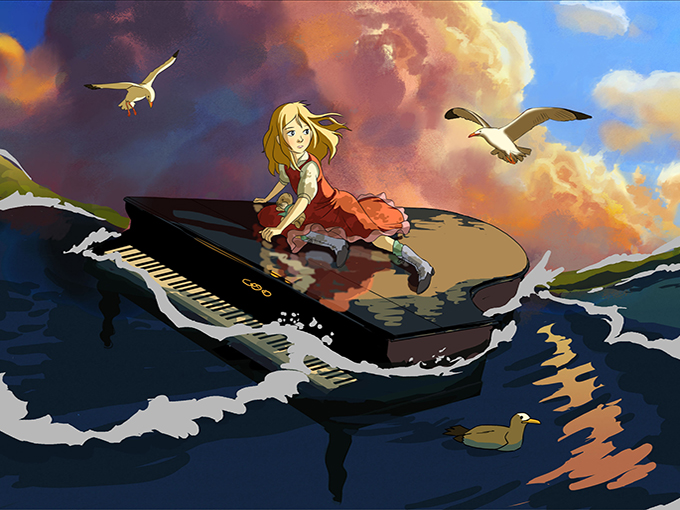 Producer: Xilam Animation (France)
Style: CGI animation with 2D rendering
Format: 10 x 26 minutes
Budget: US$6 million
Status: In development with creator Jean-Christophe Dessaint (Day of the Crows) on board to direct. A graphic bible, trailer and story animatic are complete.
Delivery: 2021
Concept: Aimed at a family audience, this adaptation of bestselling First World War mystery novel Listen to the Moon by former British Children's Laureate Sir Michael Morpurgo (War Horse, Private Peaceful) tells the story of a fisherman and his teenage son, Alfie, who find and nurture an injured girl suffering from amnesia. After uttering the name "Lucy," the girl withdraws into silence while Alfie searches for answers, and the local fishing community grows suspicious of the mute girl's origins.
Camp Turtleback: six to 12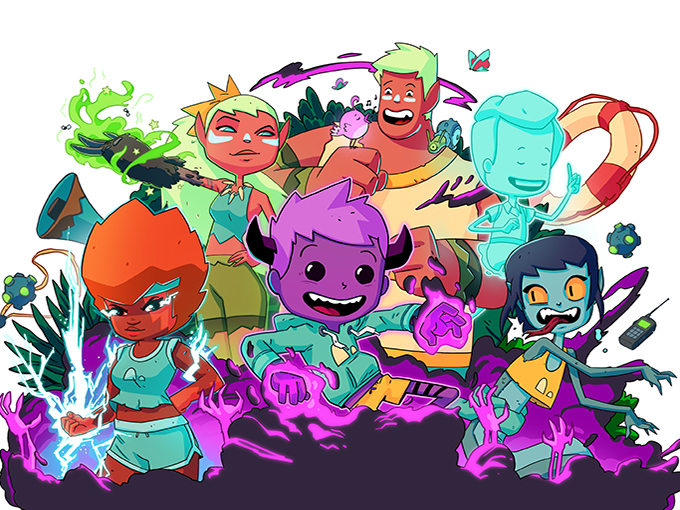 Co-producers: The Jim Henson Company (US), HOPR Animation (US)
Style: 2D animation
Format: 13 x 22 minutes
Budget: US$700,000 to US$800,00 per episode
Status: In development with a pitch deck, pilot script and two-minute proof of concept available. Martin Olsen (Phineas and Ferb) will serve as head writer, and Aisha Tyler (Archer, Criminal Minds) will voice a yet-to-be-announced main cast character.
Delivery: Late 2020
Concept: Created by HOPR's Byron Gray and Stephen Andolino, this comedy-adventure is set in a fantasy world at a summer camp built on the back of a giant turtle. At the camp, kids of all kinds—including a mild-mannered ghost from the '50s, an elvish princess who can transform into a giant skunk, a treefolk with a heart of gold, and an upbeat purple kid with destructive powers—come together to overcome their differences, unravel mysteries, and avoid accidentally blowing up the camp. The creators were inspired by the desire to dispel the fear of the unknown, to overthrow divisive language and behavior, to shed light on the dark and reveal that everything is a little gray.
Anarchy Anderson: tweens & family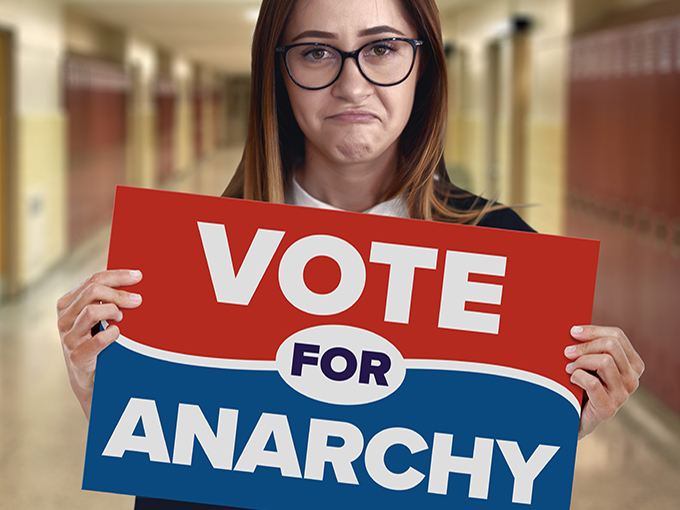 Producers: Mosaic Entertainment (Canada), Kidzilla Media (UK)
Style: Serialized live action
Format: 13 x half hours
Budget: Approximately US$6.5 million
Status: A bible, full series arc and two scripts are complete. Seeking broadcaster presales and distribution partners.
Delivery: Early 2020
Concept: This mockumentary-style comedy series from Canadian/UK creator Stephanie Wahlstrom was inspired by the ever-changing global political climate. Addressing the idea of politics in an accessible way, the story centers on 14-year-old Anarchy (Ana) Anderson and her bid to become Lakeside High class president. Community-minded Ana has the integrity and ambition to become an amazing leader, but she faces an uphill battle. Not only does she need to convince her anti-establishment family to support her "alternative political choices," Anarchy is also up against an entitled opponent who comes from a local political dynasty. From releasing her grades to "staying woke" at an all-night wake-a-thon, Anarchy weathers political scandals and takes a stand in order to make her dreams come true.