For years, the investment required to produce eco-friendly products caused many toymakers to delay launching serious sustainability efforts. After all, going green requires a host of upfront costs, from new resources that need exhaustive testing, to manufacturing processes that have to be updated or overhauled entirely.
In fact, when Hasbro decided it would start using plant-based bio-polyethylene terephthalatae (PTE) for blister packs and the plastic windows in its product packaging—an initiative that launches this year—the company first had to determine how to ethically source the material (which is made from 30% plant-based material derived from agricultural byproducts). Then, the PTE had to be tested to ensure it demonstrated the same level of clarity as its oil-based counterparts, adhered to the paper packaging in the same way as plastics, and was strong enough to withstand transit. It was not a simple switch on an assembly line.
But today, an investment in sustainability makes sense because the financial costs of climate change—think extreme drought or flooding, wildfires and storms affecting everything from resources to manufacturing centers to transportation—mean the industry can't afford not to go green.
"We know from the data insurers give us that climate change or extreme weather is costing us more than it did in the past," says Asher Minns, executive director of the UK-based Tyndall Centre for Climate Change Research. "That's because the climate is changing, but it's also because reporting is better and the world is richer. When businesses get hit by a tropical storm, for example, there's more infrastructure [to damage] now than there was 40 or 50 years ago."
Federal and state authorities have estimated that cleanup efforts following the 2018 California wildfires, an annual occurrence that has grown more severe and damaging as a result of drought worsened by climate change, will cost US$3 billion. California's insurance commissioner, Dave Jones, reported more than US$9 billion in insured losses from the November fires alone. Florida's State Emergency Response Team, meanwhile, estimated that costs related to Hurricane Michael could reach US$5 billion.
Minns argues that while most businesses are forced to think in terms of quarterly financial reports and five-year business plans, a more comprehensive and longer-term approach is needed for companies to contribute to sustainability in a meaningful way. And while he believes that eco-focused is the only way forward, there are a number of different ways companies are turning over a green leaf.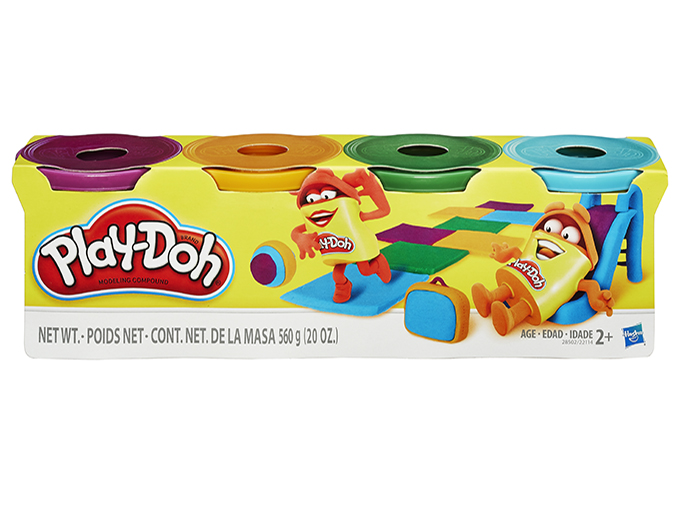 Slow and steady
Hasbro's switch to PTE is one of its more recent projects in a steady stream of sustainability initiatives. A number of the toymaker's initial efforts focused on packaging, including the elimination of wire ties in 2010 (replaced by paper rattan or bamboo), the elimination of paper labels on Play-Doh cans in 2011 (estimated to save more than 1,800 trees in just one year), and the 2015 announcement that 90% of the paper used for its packaging and in-box content was recycled or sustainably sourced.
Kathrin Belliveau, SVP of global government, regulatory affairs and corporate social responsibility for Hasbro, says the company's focus on sustainability is related to its mandate to make the world a better place for kids and their families.
"'Place' refers to society, but it also refers to the earth we're all living on."
As the toyco continues to expand its eco-friendly programs—2025 goals include a 25% reduction in energy consumption, a 50% reduction in waste to landfill and a 20% reduction in greenhouse gas emissions—Belliveau says the "circular economy model" is increasingly important.
The model focuses on keeping materials in use, and designing out waste and pollution. The circular economy model doesn't just keep garbage out of a landfill. In reusing plastics, for example, a company can reduce costs related to the manufacturing and transportation of new materials.
"Our recent efforts have really been about addressing the challenges around the life cycle of consumer products," Belliveau says. "It's also important to us to share best practices not just across departments, but also with our retail and licensing partners. We have a role to play in ensuring our partners are also working in a way that's responsible."
Belliveau acknowledges that the upfront investment in sustainability can be a deterrent for companies, and inevitable obstacles that arise during the research and testing phases can lead to additional costs. But she argues the long-term benefits more than make up for the price tag, saying consumer response to eco-friendly initiatives proves they are looking to buy products from companies with shared values.
Full steam ahead
In contrast to Hasbro's deliberate, years-long approach, in 2017 Chinese toy brand BanBao opted to launch a new line with sustainability in mind. Based out of the Netherlands and operating as a separate company, BiOBUDDi products bowed on shelves in April 2018.
"We started to investigate if we could make toy blocks out of bio-based materials only two years ago," says GM Job Nijssen. "We found out it's a very complicated process."
The blocks are made in the Netherlands and composed of material derived from sugarcane waste sourced from Brazil. Previously, the waste was burned, which means BiOBUDDi's use of the byproduct doesn't affect the food chain through the planting and harvesting of new resources.
BiOBUDDi invested approximately US$2 million in research and development on sustainable materials. Because the cooling process for the sugarcane-based material is different from oil-based plastics, Nijssen says the company had to invest in new molds.
"The molds are crucial for making toys, so we invested a lot of money there," he says. "But in the end that's the only way to do it, because otherwise the quality of the product won't be good enough. Blocks are our core business, so that's what we focused on first. The next step is to continue to develop our range."
Now, approximately 10% of profits are invested into further research and development.
To make a big leap into eco-friendly products, Nijssen says companies must examine the basic raw materials used in packaging and toys. And while focusing on the lower-cost, lower-risk changes to packaging may look good on paper, he argues it's not enough for the environment or for the consumers demanding sustainable options for their children. The toys themselves need to change, and in a big way.
"The majority of the market uses oil-based plastics. We're going to use all of [the world's] oil reserves just to make plastics, and that's not the right way to go on," Nijssen says.
Perhaps the biggest leap in this direction comes from The LEGO Group, which announced in March 2018 that it had begun production on a range of sustainable LEGO elements—including, fittingly, leaves, bushes and trees—made from plant-based plastic sourced from sugarcane.
The company pledged more than US$150 million toward research and development in the launch. The move brought the company one step closer to its promise to use sustainable materials in all of its core products and packaging by 2030, and LEGO announced it would work closely with suppliers to conduct life-cycle assessments to map the environmental impact from the production of the bio-based material.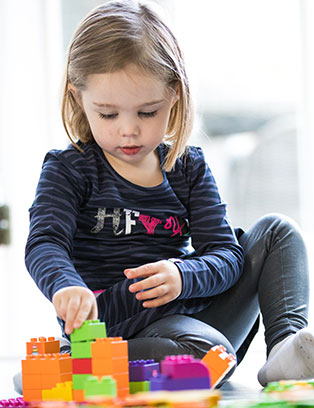 Ask an expert
Nickelodeon's take on "zero waste" is a bit different. "We operate in an industry that creates a lot of waste," says Mark Kingston, SVP of Viacom Nickelodeon Consumer Products (VNCP). "We need to be responsible for industry habits and also for consumer habits."
Instead of going it alone, the company turned to experts for help, partnering with Trashcode, an organization that turns plastic bottles into apparel and other textile products.
Trashcode was launched by Netherlands-based Cookie Company Group and Shanghai's Waste2Wear. It offers a range made with fabrics using recycled plastic bottles, and the company says that, on average, one child's shirt made with recycled material keeps three to five plastic bottles out of landfills, while a jacket can give up to 40 bottles a new life.
VNCP's multi-year, pan-EMEA deal with Trashcode will cover apparel, accessories and home furnishings.
"We're here whispering about these issues, but when these big companies make a move it's loud," says Sabine Hulsman, CEO of the Cookie Company Group. "The impact Nickelodeon can have is enormous. When Viacom says something, the whole world listens."
It was important to all parties involved that Trashcode's processes—including everything from the production of the fabric to the dying methods—were as transparent as possible, according to Monique Maissan, founder and CEO of Waste2Wear.
Maissan argues that transparency is crucial in any environmentally-minded project to prevent companies from advertising themselves as being eco-friendly when only a small part of their business is conducted in a green way, and often with little to no evidence to back up those claims of sustainability (commonly referred to as greenwashing).
With such strict requirements and so much at stake, Hulsman acknowledges it can be intimidating for companies to figure out where to begin.
"The fear of how to start is why many in the industry keep putting it off," Hulsman says. "Don't expect to change your whole business overnight, but make a start and keep moving forward one step at a time."
And there are some easy-ish solutions companies can adopt. Hulsman and Maissan suggest replacing the stuffing in plush products with recycled plastic fiber filling. It's a simple modification, they say, that makes the majority of the product eco-friendly.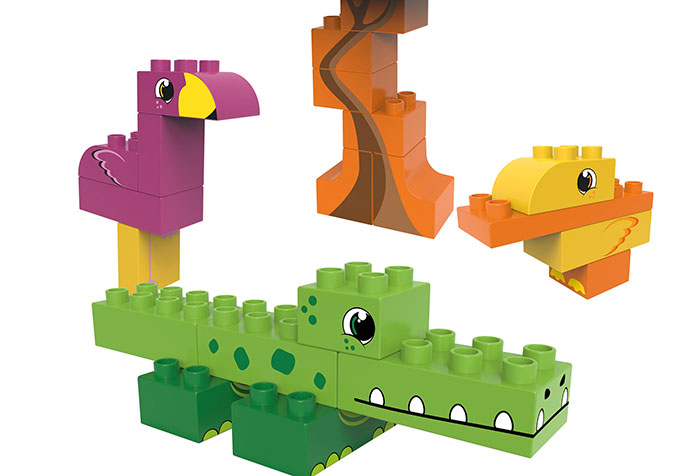 Trashing old thinking
It's an important shift in thinking, driven not least by the growing demand for sustainable products and offerings from the next generation of buyers.
"Our research shows that kids are really concerned about the environment, and specifically about the impact of plastics on animal and ocean life," Kingston says.
In fact, a recent Viacom survey of 5,724 kids ages six to 11 in 30 countries found that 74% of children say they care "a lot" about the environment. And 45% of kids surveyed worry they aren't personally doing enough to protect the environment.
Of kids ages nine to 11 surveyed by Viacom, 47% reported they think the current state of the environment is bad, and 32% believe it will get worse in the next year or so.
"This is something that's at the heart of what our audience and our consumers want," Kingston says. "It's important ethically, but it also makes sense from a business perspective. We knew it was the right thing to do for kids, and this partnership is a small step. But we all—licensors, licensees and retailers— need to wake up and recognize that we need to take broader steps."