While it is a small player on the global stage, Paris-based Blue Spirit Productions has been a big player in France since it burst onto the scene in 2004. Now it is taking the opportunity to use its name and reputation to grow its slate on both the film and TV side. Now, not only does it have five shows in development, with more in production, Blue Spirit has plans to increase its movie production to a new film biennially. The studio welcomed Sara Wikler (pictured, bottom) and Caroline Oustlant (pictured, top) to help it meet its goals.
The prodco hired the two new artistic producers this year. First to join was Wikler, boarding Blue Spirit's Sinematik label, which is focused on creating features. In the company's history, it has put out three movies, but plans are now in the works to kick that into high gear, and bring it up to one every two years, according to CEO Armelle Glorennec. The team also plans to increase each project's reach, and expand the division beyond France.
"We have a worldwide target," says Glorennec. "But at the same time we want to keep our spirit and the importance we put on the image and the story and the author-quality. We never want to lose our soul."
Wikler joins the team after spending 18 years at French broadcaster Canal+ leading film acquisition, and then two years at StudioCanal leading artistic development. While there, she worked with Blue Spirit on feature film My Life as a Zucchini (nominated for an Oscar, a Golden Globe and a BAFTA). The experience connected Wikler with Glorennec and they have been looking for ways to work together ever since.
Wikler knows how to read and write scripts efficiently while improving and maintaining the artistic quality of each project, says Glorennec. She also has experience on both the broadcast and production side of operations, which is an asset.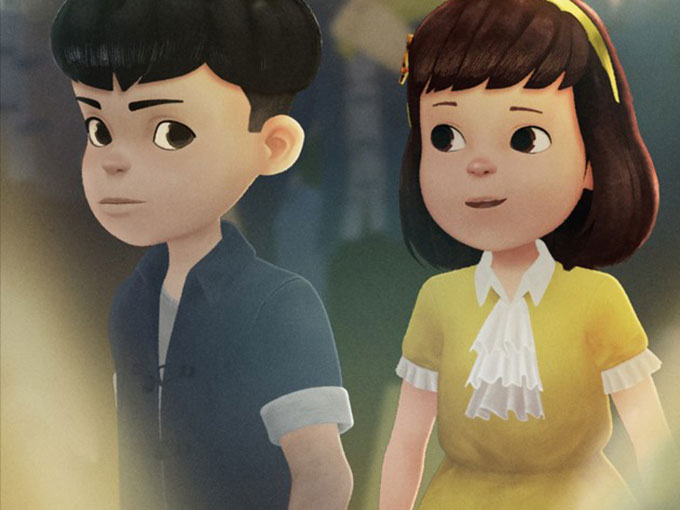 Her first project in development is 75-minute film The Ballad of Yaya (pictured, above), aimed at six to 12-year-olds and adapted from Franco-Chinese comic books of the same name published by Chinese publisher Fei. Glorennec and Wikler were at Cartoon Movie in Bordeaux, France last week, pitching the film, where it received the General Top and Investors Top awards.
The plan is to release the 2D/3D-hybrid movie in theaters around the world, but Glorennec says she would be open to streamer's financing or picking up the project too.
Blue Spirit also has five TV projects in development, including season two of Arthur and the Children of the Round Table for French broadcasters Canal+; season four of The Mysterious Cities of Gold for France TV; new series Splat & Harry, Antboy, and the show it pitched at Cartoon Forum in Toulouse, last September—The Borrowers (pictured, below).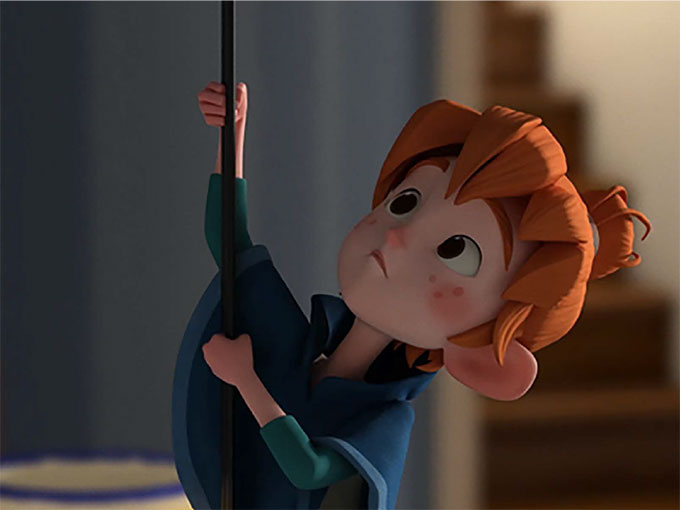 The latter is the first project that Caroline Oustlant is diving into, since being hired in February as an artistic producer for TV at Blue Spirit. She will handle new series and supporting projects already in development. But her main project is the 52 x 11-minute series The Borrowers, based on the Mary Norton novels of the same name, for the six to 11 range. (It was also turned into a live-action movie starring John Goodman in 1997.)
Before starting this new role, Oustlant headed up the external affairs officer for French media company Lagardère's children's channel until 2007, when she became the program advisor. She left in 2015 to write scripts for animated series. During the past three years she has written around 20 series.
Oustlant also has strong broadcast and writing chops, says Glorennec. "She has an understanding of the market and the art quality."
The prodco is now working not only on expanding its offerings, but taking those options outside of France, to the rest of Europe—and beyond. Arthur and the Children of the Round Table recently sold to SWR (Germany), SWR (Canada), VRT and RTBF (Belgium), RTS (Switzerland), SVT (Sweden), Jetsun Huashi (China) and BeJunior (MENA).
Glorennec says she is working on maintaining those relationships as well as selling the other shows across Europe.
Her main goals for the next year are just to get The Borrowers and The Ballad of Yaya into production, which are now the responsibilities of Wikler and Oustlant.
"The Ballad of YaYa is a new kind of movie in our pipeline, more ambitious in the audience target," says Glorennec. "And for The Borrowers, it is the same, we did a lot of work on the visuals and on the pilot, so we want to be able to create something that is the same quality as our movie in style and for the story itself."