Television and game shows have almost always gone hand in hand. Like an antenna into the psyche of TV audiences worldwide, '50s classics like Twenty One and Price Is Right immediately spoke to a common love for competition and aspiring to fame and fortune. Fast-forward six decades, and game shows and competition series are enjoying a renaissance in the kids market. A number of production companies around the globe are investing in the genre by creating wholly original concepts and rebooting classic ones for a new generation of viewers.
In fact, this year marks the first time game show experts at FremantleMedia North America have produced multiple programs specifically for kids, with The Noise—a high-tech game show based on a Japanese format—and a child-friendly version of Beat the Clock slated to premiere stateside on Universal Kids. There is also heightened interest in the genre from commissioning broadcasters like Cartoon Network and Nickelodeon, as market conditions such as the growth of certain over-the-air networks and the value of event TV are making game shows a wise play right now. So as producers and networks ready these new—albeit oftentimes retro—formats, it's only fitting to look at the factors that will separate those on the right side of the Wheel of Fortune from ones that might end up in, well, Jeopardy!
Who wants to be a millionaire?
Of course, budget is often the first question that faces any producer considering a new genre. Typically, the cost of producing an average game show episode is about one-third of an animated or live-action ep. However, unlike animated series—and to some extent live-action fare—game shows generally don't travel well on a global scale, and are thereby limited in terms of distribution. All of the producers surveyed stress that the most successful game show experiences tap into a local culture, and while dubbing in different languages can work well to localize live-action or animated content, it is not an effective technique for game shows. Dubbing weakens the crucial link between the contestants and audience, and the level of customization for game shows needs to be much higher than for animated or dramatic productions.
"Every territory tends to customize a format for what culturally makes sense to them," says Mitchell Gabourie, co-president at Toronto, Canada-based Forte Entertainment. Gabourie is co-creator of Snapshots (six x 30 minutes), a live-action photography-based game show that's currently in its second season on Canadian pubcaster CBC and recently won a 2018 International Kids Emmy Award for best non-scripted entertainment. Patricia Hidalgo, chief content officer at Turner EMEA and International Kids, agrees that producers should not underestimate the genre's need for localization. "It is extremely important that they are local," she says. "The beauty in it is to see the reactions of the people playing authentically in their own language and within their own culture."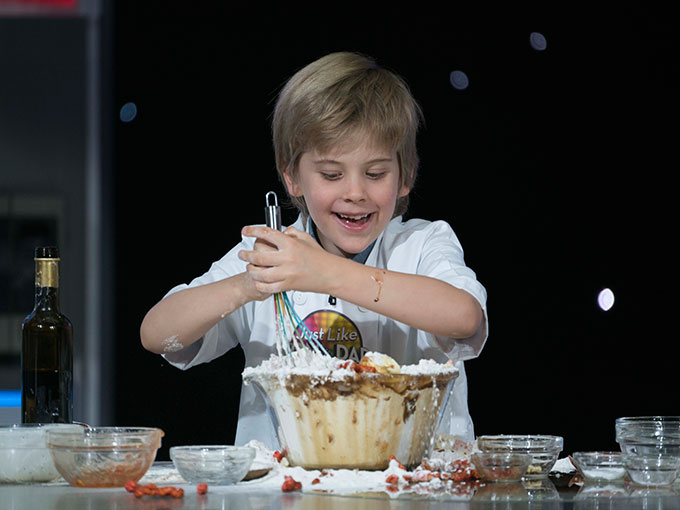 Let's make a format deal
Creating a format—and licensing it out—is one way to give audiences the local customization they need. As a result, it can also give producers and distributors an additional revenue stream. In fact, many producers and their distributors look at creating format deals as the pot of gold at the end of the production rainbow.
"If you can unlock that magic formula that allows a concept to translate and be universally acceptable, it can be very profitable. The formats of So You Think You Can Dance and X Factor are good examples," says Zodiak Kids Studio creative director Steven Andrew, who is producing the company's futuristic new game show, Spy School. (The 14 x 30-minute live-action series commissioned by CITV is slated for broadcast this year.) "You want to find a format that you can reproduce in a relatively cheap way, so that you can then roll it out into lots of different countries."
Formatting has always been the end goal for Toronto-based marblemedia's new production Just Like Mom & Dad. The 20 x 22-minute panel series bowed on YES TV in Canada and BYUtv in the US this January. Matt Hornburg, co-CEO at marblemedia and an executive producer on the series, says creating a sellable format was always a consideration in the development process. "Being able to have the ability to sell the format is when you can make some lucrative and exciting deals," he notes.
Another approach to the customization conundrum is to keep things in house and use a production hub, wherein episodes are filmed in one location and contestants are flown in from around the world. Cartoon Network opted for this approach for its current game show production Ben 10 Challenge. "We created the series for eight different countries, and our hub is in Madrid," says Hidalgo. "We brought in kids from different markets and did all of the filming in the studio. It was a very intensive couple of months, but in the end it was really worth it."
Gabourie has taken customization even further with Snapshots by creating a format that can be tweaked not only for specific territories, but also to suit the unique needs of potential broadcast partners. "We are dealing with both public and commercial broadcasters that let us really skin the format in different ways," he says. "The version for public broadcasters focuses more on educational aspects like geography and history, which are culturally specific. For commercial broadcasters, we can play around more with pop culture and bring in sponsors for prizes and partnerships."
Press your luck with co-viewing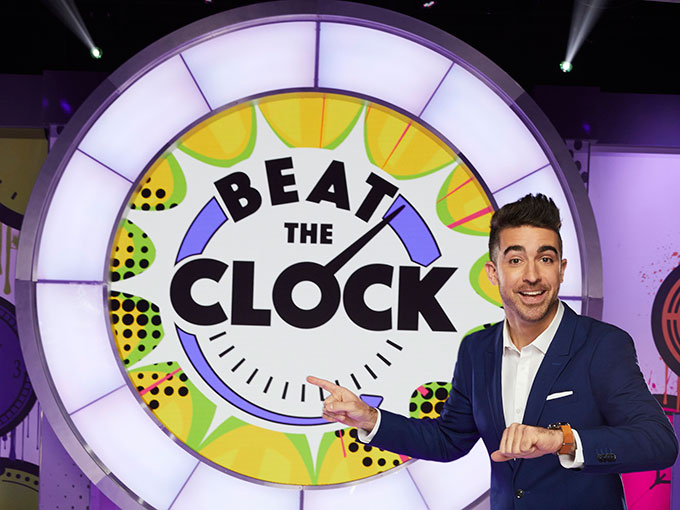 Another factor that is spurring on the production of kid-skewing game shows around the globe is co-viewing. While much has been made of Netflix and other SVOD platforms' domination of the TV landscape, the fact is that free-to-air broadcasters and traditional linear ones still make up a substantial market. It follows that these broadcasters, owing to their advertising-based revenue models, are looking for programming that will capture a multi-demographic audience.
"Co-viewing opportunities certainly catch the eye of advertisers," says Hildalgo. "The ability to capture a mass audience at a specific time is very important." Hornburg adds that this market desire dovetails with an overall viewing trend that has evolved over the last couple of years. "There is definitely a move toward more family programming," he says. "For many years, everyone had a different screen and a different corner of the house to watch it. Now, we are finding that TV is becoming a shared experience again."
The event-based aspect of a game show also works well to create a co-viewing experience. "A good game show is appointment TV," says Hidalgo. "You want to be able to talk about what happened on the playground or at a dinner party. There is a currency in talking about who won, what happened, what the funniest moment was—in real time."
To meet the rising demand for game shows that are built for co-viewing, many producers have taken a look back at the classic IPs that played an integral role in creating the original big-tent, family-friendly approach to broadcasting. "Nothing is as attractive as something that has already delivered millions of dollars," says Andrew, adding that concepts being re-skinned for a new generation include some that go back to the very beginning of the medium.
"It is more challenging to create something from scratch than to reinvest in a format that may work for a different audience," says Deirdre Brennan, GM of Universal Kids at NBCUniversal. The network's recent investment in game show formats includes partnerships on FremantleMedia's update of Beat the Clock, the longest-running TV stunt show in history. The original series premiered in 1950, and its reboot will bow almost 70 years later. "With Beat the Clock, there is a wonderful sense of nostalgia for people who know that show—and we can only benefit from that," says Brennan.
Joni Day, VP of alternative programming at FremantleMedia North America, is also a co-producer on Beat the Clock. She says that it is incumbent on producers who are refreshing a concept to make it new again, and it is a producer's job to know how to strike a balance between fresh and classic when bringing back a series. "Beat the Clock is one of the greatest formats of all time," she says. "It works because of its DNA. The less you change a format like Beat the Clock, the better. You don't want to do that just for change's sake."
Hornburg and his marblemedia colleagues also saw the value in mining the past when the company acquired the rights to 1980s Canadian daytime game show Just like Mom with an eye to updating the concept. Not unlike The Newlywed Game, the property uses a simple trope that tests the knowledge that three sets of parents and kids have about each other, culminating in a cook-off and blind taste-test finale. "We felt that now would be a good time to do a 2.0 version of that show," Hornburg says. "It was an authentically entertaining series that families could enjoy together, and that co-viewing appeal fits with what broadcasters are looking for right now."
To update the format, marblemedia added dads to the equation (and title) and punched up the production value and slickness factor. While the first version of the show was a daytime programming staple, Hornburg describes the new concept as a big "shiny floor" show that is meant for a primetime mass audience. By injecting an old format with the sensibilities of today, including new video segments that offer a reality show type of appeal, marblemedia is hoping to capture the spirit that made the original a regional success, while also updating it and subsequently formatting the concept for global distribution.
"I'll take 'extending IP' for US$1,000″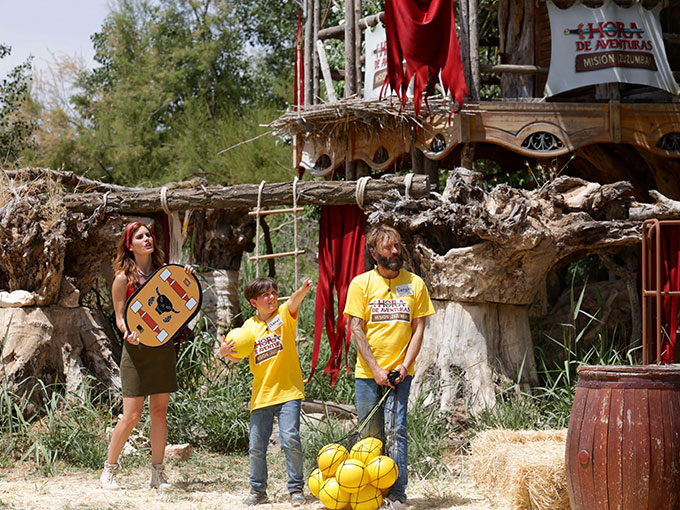 In a similar way that reboots leverage classic concepts for new productions, Cartoon Network has mined the elements of its long-standing IP to create an all-new game show. "We noticed that game shows worked well for free-to-air broadcasters, and we thought we could create one around the Ben 10 franchise," says Hidalgo. "It was not only good content for TV, but also provided us with a way to give fans more of what they enjoy."
After extensive focus testing, CN came to the conclusion that fans of their Ben 10 franchise are most attracted by the need to know everything about the show. "We set out to create a game show that would reinforce the fandom of the property—and we have been very pleased with the results," Hidalgo says. It's not hard to see why: Ben 10 Challenge is a game show tailor-made to fill slots in traditional broadcasting schedules and on free-to-air channels, and it also adds value to a franchise that is in the network's stable. By involving the creative team from the original series, CN was able to extend its well-known IP into another area, and at the same time satiate a fan base that might otherwise lay fallow between much more expensive, narrative-driven iterations of the franchise.
Ben 10 Challenge bowed on the network's Italian free-to-air network Boing and quickly became the most-viewed show in its time slot among all free-to-air kids channels in the territory. The extension worked so well that CN has already developed another game show around its popular Adventure Time IP, entitled Adventure Time: Misión Zuzumba. This Spanish production is currently enjoying ratings success on Boing in Italy, too.
Nickelodeon's SVP of live action and movies, Bronwen O'Keefe, says the network—which has enjoyed success with kid-focused game show formats for decades with hits such as Double Dare, Lip Sync Battle Shorties and competition series Paradise Run—is always interested in examining its IPs and leveraging them in different ways. "We definitely have plenty of conversations about that," she says. "If you have something that is really iconic, then ubiquity is always something to explore. And why not do so in a game show format?"
Bonus round—the outlier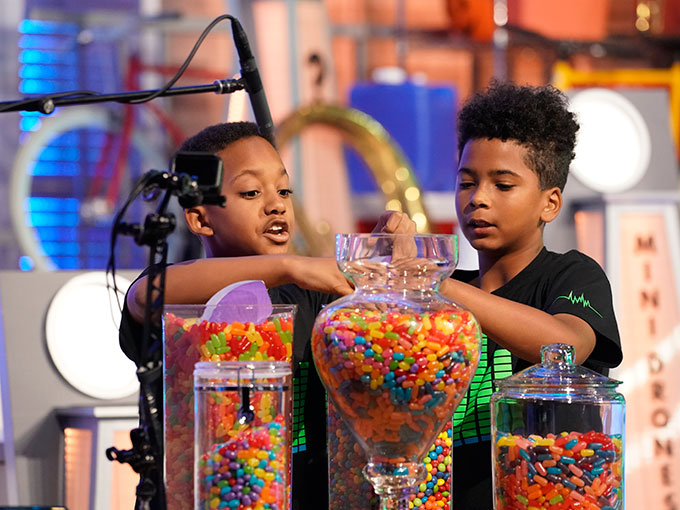 Massive Monster Mayhem, a 20 x 22-minute DHX Media production that bowed on Nicktoons in the US and Family Channel in Canada late last year, is an outlier in the game show universe. Executive producer Ken Faier says the concept of the show is a mash-up of animation and live-action sequences, and was designed to stand out from other formats. "It's an insane series that happens to be a game show," Faier says. "It is an over-the-top combination of comedy monsters that give contestants a chance to save the universe. It's kind of like wrestling mixed with Power Rangers and America Ninja Warriors."
Massive Monster Mayhem, which Faier estimates has a per-episode budget on par with an animated series, is designed to travel as easily as animated fare. "The monster's mouths in the show don't really move—there is a lot of miming. That means dubbing will actually work well," he notes. For that reason, Faier says the production team is open to different ways of exporting the series. Because of the unique aspects of the production, its creators are hesitant to consider formatting it from the outset, preferring instead to make a production that can play in different markets. "Generally, you would rather not format," Faier explains. "It's cheaper to use the same show."
However, he stresses that flexibility has been baked into the concept, allowing producers to be able to swiftly pivot to meet market demands as they arise. "If we see that in Spain, for example, kids love the show once it's in its second season, maybe you will soon see a Spanish version," he says. DHX Media's distribution arm is also flexible and open to avenues that are not necessarily being pursued by other game show producers. While initially focused on linear broadcasters in the US and Canada, Faier believes that self-contained game show formats can work just fine on SVOD platforms like Netflix. "Why not?" he asks. "Serialization is one aspect of what works well for Netflix, but I don't think that's all there is to it. Game shows have an incredibly large content library."
Playing along
Trying to capture the 'play-at-home' aspect of game shows has evolved by leaps and bounds since the days of screaming answers at the TV. Today, interaction is facilitated with second screens, social media and apps. And Day says that it is necessary to consider the importance of interactive components in all productions. "FremantleMedia has The Noise app," she says, explaining that viewers at home can participate in the series, which features two teams partaking in different challenges while trying not to make a sound. "The more opportunities we can find to engage our audience with the game, the more we want to."
Nickelodeon's O'Keefe agrees that producers should carefully consider second-screen options, but stresses that it's not compulsory right out of the gate. She places more value on getting the interactivity right. "Anytime you look at a second-screen experience, it is an opportunity. But I don't think it's a necessity," O'Keefe says. "We have some irons in the fire that will create new ways to bring audiences into the actual game play."
Zodiak's Andrew also prefers to take a cautionary approach to investing in Spy School's interactive possibilities. He would rather take the time to invest in something groundbreaking in terms of audience interaction, rather than create an app or second-screen experience just for the sake of doing it. "We needed a lot more time to be able to get the interactivity to an exceptional level," he says, adding that the richness and depth of the interactive properties for season two of Spy School will be worth the wait.
Turner's Hidalgo, meanwhile, sees the investment in interactivity and ongoing engagement as perhaps the key to making game shows rewatchable—potentially expanding their market to SVOD platforms like Netflix. The company invested in a training app to accompany its Ben 10 Challenge that features new augmented reality technology. "You can actually view yourself in the game," says Hidalgo. "It is the most sophisticated top-of the-line technology I have ever seen. I believe this app could engage kids to watch the same episode again in order to play along."
Playing the L&M game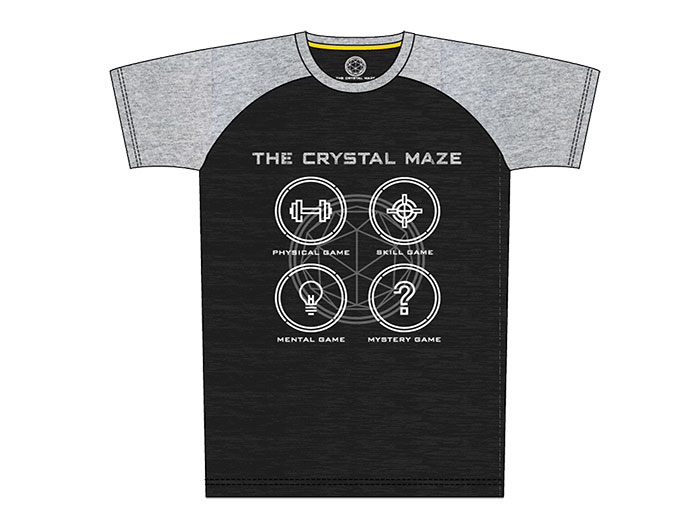 A consideration for producers looking at the game show genre is the challenge of creating ancillary revenue streams from a licensing and merchandising program. "It is a lot different because most merchandising programs hang around character-based IP. And with game shows, a program has to be based on the key mechanics of the game or the phraseology," says Rob Corney, MD at UK-based Bulldog Licensing. "With a character-driven brand, there is normally something very obvious you can pull out for softlines. A game show doesn't necessarily have those elements."
But developing a program is possible. Last June, Bulldog signed on to create a program around the reboot of popular UK game show Crystal Maze—led primarily by a targeted campaign featuring board games and select other merchandise that will hit retail next fall. "A game show isn't necessarily going to lend itself to a 40-licensee program," says Corney. "But if you target a category very precisely, like board games, it can certainly work."
Given the event-TV and co-viewing attributes of popular game shows, Corney thinks licensors can take advantage of notable moments or particularly popular contestants. For example, last May there was a spectacularly unsuccessful contestant on the UK dart show Bullseye. The man's embarrassing dart-tossing soon racked up thousands of YouTube hits. Game shows of all stripes potentially offer the same hard-to-predict but undeniably powerful digital exposure that could be the basis for a quickly executed merchandise extension. "There is an opportunity there because it is based upon something that everyone is talking about and sharing," says Corney. "The caveat is that retailers don't react quickly enough to catch it. I think both the brands and the retailers could benefit from something like that if retailers could shorten their timelines."