Over the last couple of years, the US$8.4-billion ed tech sector has seen an increasing number of entertainment companies—Disney, Apple, gaming company Playmatics and licensed character startup Speakaboos, to name a few—invest in the nascent market despite a raft of legal, distribution, marketing and monetary challenges. Now, as more partnerships form, some ed tech firms are flipping the strategy and throwing their hat into the commercial children's entertainment ring.
Toronto, Canada-based ed tech startup Peekapak, for one, recently made the move to expand its social-emotional learning (SEL) online platform and curriculum with a new immersive digital game entitled myPeekaville. The company is also developing an animated TV series with help from in-house advisors including ex-Wattpad GM Candice Faktor, children's TV writer and story editor James Backshall (PAW Patrol, Justin Time), Sesame Workshop's former SVP of global education, Dr. Charlotte Cole, and Fred Rogers Center executive director Rick Fernandes, who has 30 years of children's TV experience working on shows including Blue's Room and Reading Rainbow.
"We're still in the early stages, but James is helping us form a pitch and we've had some introductions to local broadcasters and partners," says Peekapak CEO Ami Shah. "Because we are very narrative-focused, our 10 existing storybooks will be the groundwork for the TV series." The untitled toon, adds Shah, will feature a diverse cast of popular human and animal characters known as the Peekapak Pals. It will also provide easier opportunities for parents to start conversations with their children about topics that are often overlooked or are difficult to approach, including empathy, gratitude and respect.
"Through research, we've learned that parents often don't know how to teach or talk to their children about SEL skills and ideas," she says. "We help adults start and facilitate important conversations with their children through relatable examples and scenarios created by characters they love." And in terms of corporate conversations, Peekapak is currently looking for co-production partners, while building out an omni-channel approach and eyeing growth in the licensing and merchandising space.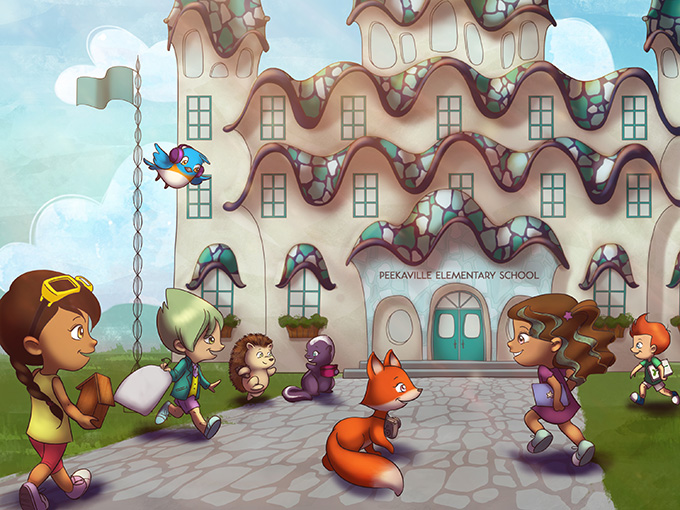 Beyond black and white
Another company with entertainment-based content on the brain is Chinese kids app developer Dr. Panda, which currently has its first 3D-animated series in development. While not exactly positioned as an ed tech company, the brand's recent investment in tech (through AR app Dr. Panda AR Christmas Tree  and the company's first app-connected toy, Dr. Panda Plus: Home Designer), coupled with a soon-to-launch educational app, present a case for how it's possible to straddle both the entertainment and educational worlds.
"We never really positioned ourselves as an education company, although we are in the educational app category on the Apple App Store," says CMO Tom Buyckx.
"We've always been more focused on life skills that kids can learn, like empathy, creativity and problem-solving. The vision for the company was to really become a children's brand."
After launching more than 30 open-ended apps for kids ages three to eight that have been downloaded more than 85 million times worldwide, the company launched a 2D-animated Dr. Panda YouTube channel in September 2017. "We're experimenting with it a lot and looking at how we can best manage the channel," says Buyckx. "The brand will be strengthened by the YouTube series and will evolve, along with the upcoming TV series, based on feedback from YouTube. Then we will look further at our apps to ensure the content can also be distributed through them."
As for the new TV series, the project debuted at MIP Jr. last October and was one of five chosen for the MIP Jr. International Pitch. "Being part of the International Pitch obviously put us on the stage and was probably a contributing factor to Dr. Panda landing in the top 30 screened properties for the market," says Buyckx. He adds that the show, which follows the problem-solving adventures of Dr. Panda and his best friends, is closely aligned with how the apps focus on Dr. Panda's different jobs (for example, farmer, firefighter and chef).
"There is an educational aspect, too. It's all about stimulating kids to think outside the box and come up with creative solutions," Buyckx says. So far, broadcasters from Europe and South America have shown interest, and Dr. Panda is also now looking at potential distribution partners. Buyckx says Dr. Panda's biggest challenges have stemmed from being the series' sole producer. "If we were to start all over again, we would probably look into more of a co-pro model just because more doors would open," he admits. "The industry is not as receptive toward players who want to tell their own story or create their own brand."
Despite the decision and the slower process of producing content for television, the first 39 episodes are expected to be completed by July. As for the company's plan to release its first-ever educational app next year, Buyckx says Dr. Panda is a good platform to add some educational content, but the company is not going to become an ed-tech specialist. "It's really hard to be both, so you have to make a choice as a company," he says. "If you really want to work with schools, it has to be your focus point. Tinybop is a good example of a company that made the switch by repackaging its apps."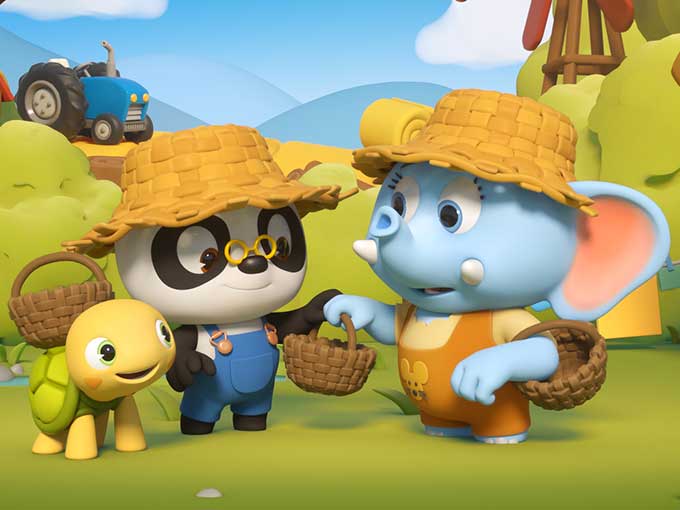 Know your brand
The idea of developing a kids live-action or animated television series has been tossed around the office of Madrid, Spain-based adaptive language learning platform Lingokids, but the 18-month-old company ultimately chose to remain in the educational realm. Its English- and Chinese-language freemium apps for kids ages two to eight currently reach 100,000 children and 6,000 teachers through schools, as well as three million users on the consumer side, mostly in North America, South America and Southeast Asia.
"Up until we reach critical mass, it doesn't make sense to start investing in TV production, which is expensive," says CEO Cristobal Viedma. "It's something that we've talked about, but it's not the focus of the company." Despite putting the brakes on a TV series, Lingokids does feature in-house and third-party live-action videos made by YouTubers, as well as real-time live online video classes. "One of the things we've learned is that it's very important to maintain the attention of children to create an emotional connection with them. This is why we use video with real people and not cartoons,"
says Viedma.
Besides video content, Lingokids provides audio books, games, songs and writing exercises. It's also working with Oxford University Press, which bundles the platform with physical books, and is in conversation with Amazon Alexa to create a voice-activated product for kids.