Ah, it's that time of year again. A freezing-cold February in New York means Toy Fair has arrived once again—a reminder to us all that the toy industry moves like no other. In an industry that constantly needs to reinvent and discover new ways of engaging kids, a number of toy companies are unleashing breakout play experiences that take smart devices to a new level. Despite differing play patterns and products, this year's most stand-out crop of Toy Fair items are laced with elements of augmented reality, voice-assisted play, robotics and old-fashioned lights and buzzers.
You could argue the technology play table was set last December by Disney with its augmented reality (AR) product Star Wars: Jedi Challenges. Nintendo also knocked that table over with its Nintendo Labo product. This is exactly the kind of tug of war the toy industry needs to advance new ideas in the play space. And with that in mind, here are a number of tech toy announcements that have risen above the others at Toy Fair this week: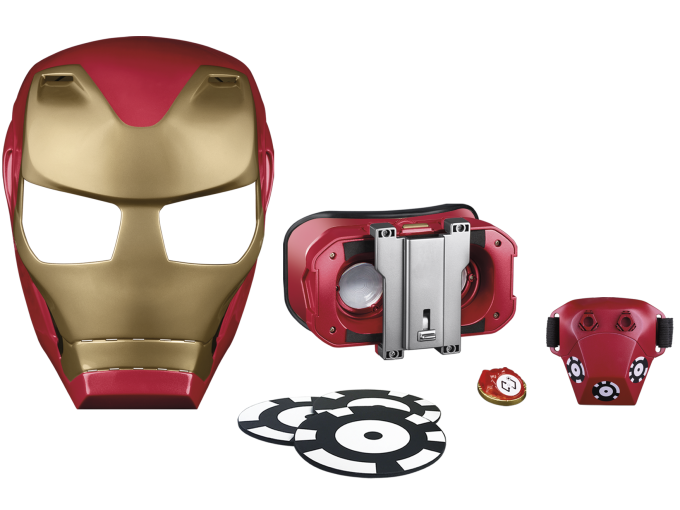 Hasbro – Hero Vision Iron Man AR Experience
Hasbro's latest Iron Man mask brings the possibility of experiencing one of Tony Stark's suits one step closer. This AR offering requires the Iron Man mask, a smartphone and an accompanying iOS or Android app. When the smartphone and mask are assembled together, and the app is switched on, you can see your surroundings through your smartphone. The mask comes with three AR targets that can be placed around in your environment. Each target triggers 3D buildings to protect and villains to destroy. For ages eight and up, US$49.99.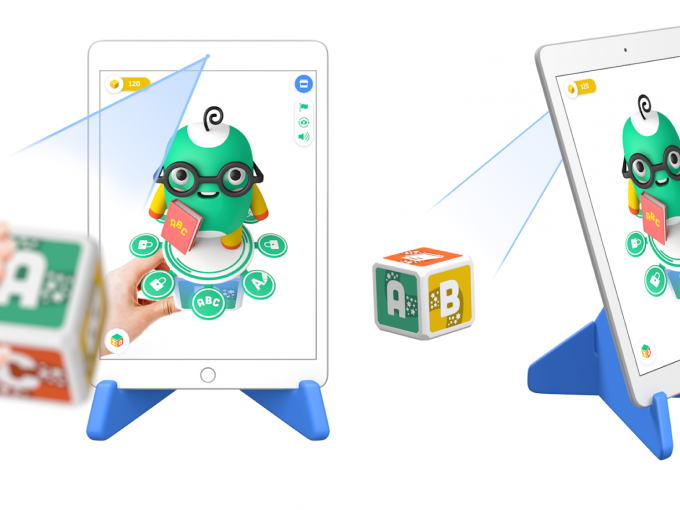 PleIQ
PleIQ is a Chilean startup that offers a small set of eight tangible cubes. Each side of a cube is marked with letters and number that can be read by a smartphone or tablet. After pointing your device at a cube's face, 3D animations and sounds come to life through a tablet. The company is also trying its hand at developing AR storybooks. For children ages three to five, and approximately US$50.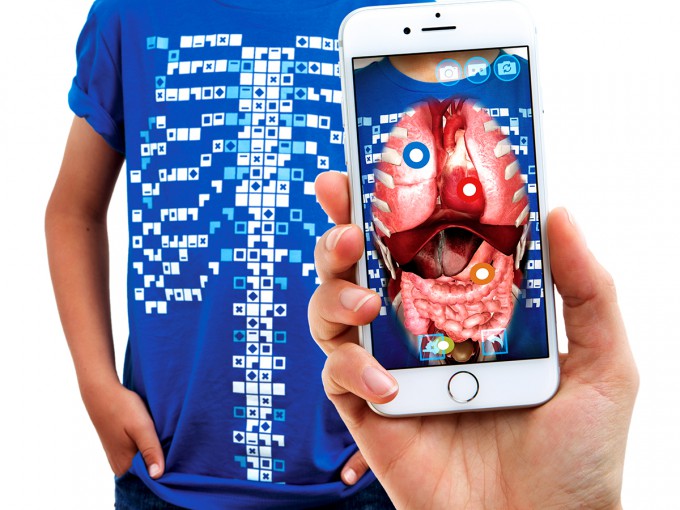 Curiscope – Virtuali-Tee
Originally launched through a Kickstarter campaign, Curioscope's Virtuali-Tee is an augmented reality t-shirt. The shirt itself has an interesting design with a lot of small markers on the front. When viewed with an iOS or Android app, it appears as if you can look through the t-shirt and into the wearer's body, where there's a beating heart, bones and other organs. T-shirt sizes are available for children as young as three years old and the product retails for US$29.95.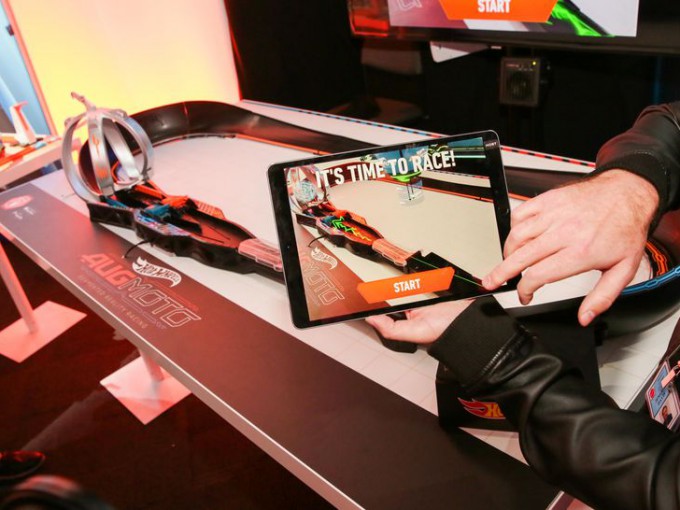 Mattel – Hot Wheels Augmoto AR Racing
The Hot Wheels brand is celebrating its 50th anniversary with a fresh new racing car experience. With Augmoto AR Racing, a user can use his or her smartphone to watch a car travel along a six-foot-wide track, ride through flaming loops, hear the roar of the crowd while watching fireworks, monitor car vitals and track racing stats. For ages six and up, US$119.00.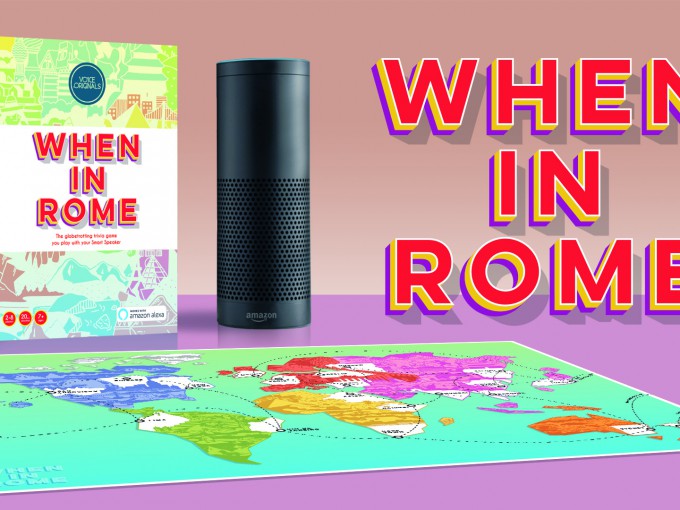 Sensible Object – When in Rome
Sensible Object is back with a new product on the heels of the company's award-winning Beast of Balance toy from last year. Sensible Object has created its first voice-assisted game called When in Rome, and the family-based game is being offered through Amazon Alexa for US$25.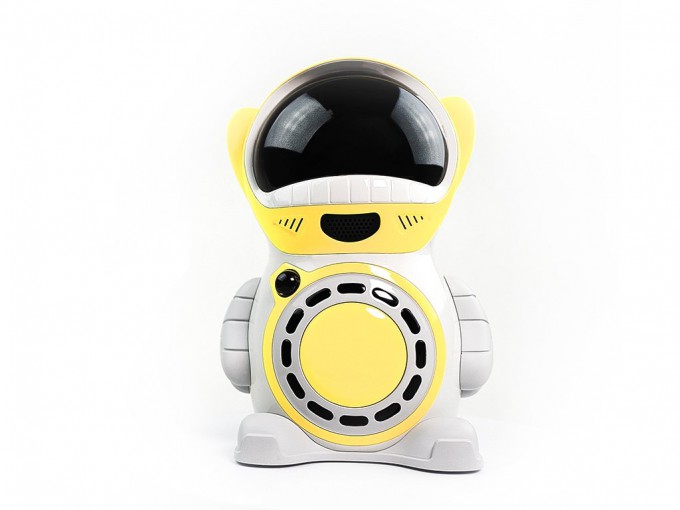 Cognitoys – Scout
Cognitoys has announced a new voice-controlled product called Scout, which can talk to its user, play games through speaking, answer questions, tell jokes and interact through conversation in a playful way. It also has lights and sensors that can be used in the play experience. Scout is for kids ages eight years and up and will cost US$149.99.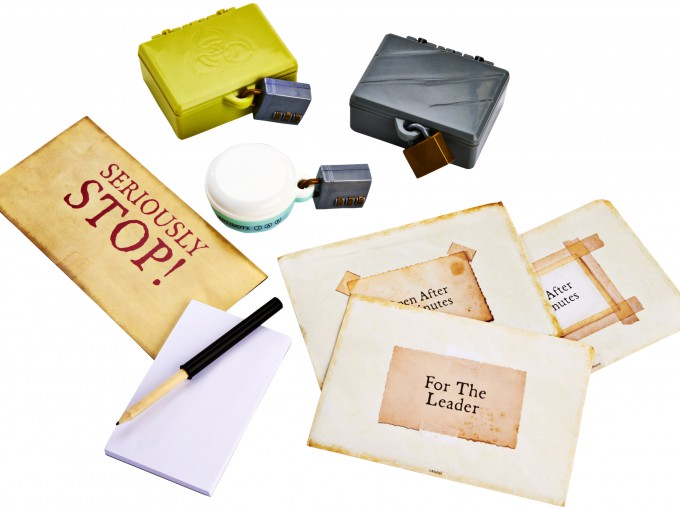 Mattel – Escape Room in A Box: The Werewolf Experiment
Mattel's Escape Room in A Box game is a play experience that mimics real-world escape room challenges, where groups of people need to solve puzzles together to break out of a locked space. Escape Room in A Box found its beginnings in a crowdfunded effort two years ago. The original creators licensed this game to Mattel, and the puzzle challenges have been enhanced with voice and sound scaping through Amazon Alexa. The game is for kids ages 13 and older and sells for US$29.99. Amazon Alexa can be used with this game, but is not required.
Scott Traylor is a former computer science teacher and the vice president of software design at Wonder Workshop. He also founded 360KID, and is an advisor to many child-focused businesses and products, none of which are mentioned in this article.