Just a few years ago, industry professionals were starting to recognize the power of YouTube in marketing kid-targeted consumer products. Today, the video-sharing website is not just an accepted facet of toy marketing—it's an expected one.
Created in 2005, YouTube boasts more than one billion users in 88 countries and can be accessed in 76 different languages. The Guardian reported in 2016 that, for the first time, kids ages five to 15 were spending more time on the internet than watching TV. Now, a billion hours of content are watched on YouTube daily, with more than half of all views coming from mobile devices.
The Economist forecasted in early 2017 that the total amount spent on internet advertising, globally and in the US, would surpass TV advertising for the first time (with internet spending estimated to reach US$250 billion compared to TV's US$200 billion in 2019). Then in August, it was reported that Mattel would move some of its TV spending to YouTube as part of an annual upfront commitment. This move, described as an "eight-figure" deal, marked the toyco's first upfront spending commitment to YouTube Kids. At the time, Mattel revealed that its digital ad spending had jumped by 40% over the past year.
"It's a positive move for Mattel, certainly, as YouTube continues to be the medium of choice for the next generation of shoppers. But it's also very good news for YouTube as they've been undergoing a re-jiggering lately in terms of how they manage their ads, particularly when it comes to monitoring inappropriate content," says Carol Spieckerman, president of Arkansas-based Spieckerman Retail.
Following media coverage of YouTube channels targeting young viewers with inappropriate content, the platform closed dozens of channels and deleted thousands of videos before announcing that its content moderation staff would grow to more than 10,000 members this year.
"It's been a major revamp, and there have been quite a few hiccups, so to have a major advertiser like Mattel make that move really is a vote of confidence," Spieckerman says.
Despite concerns around inappropriate content, kids continue to flock to digital platforms, and as YouTube grows in influence, the question licensors and licensees must now ask themselves is how they can use the platform responsibly.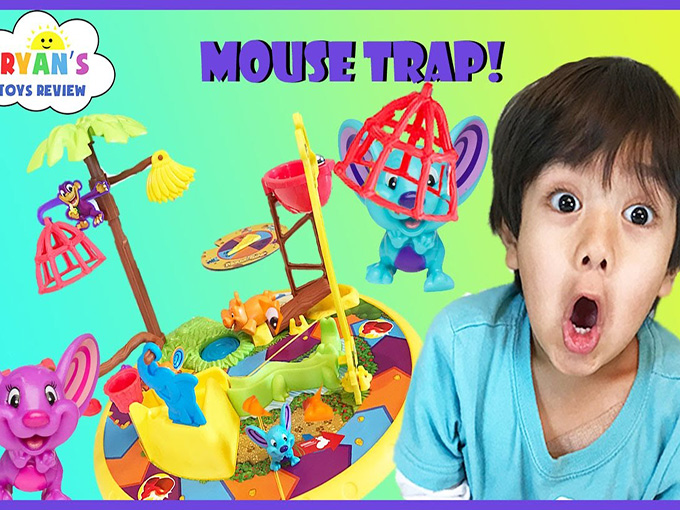 A seismic shift
"It's very well-documented that the majority of kids' viewing is now done via streaming platforms, and the views on streaming platforms are heavily dominated by YouTube," says Stone Newman, chief revenue officer at kids content startup Pocket.watch.
Three years ago, it was novel that companies like Tech 4 Kids, Spin Master and Toys"R"Us would work with the eight-year-old behind the unboxing and review-focused YouTube channel EvanTubeHD. At the time, EvanTubeHD boasted just over a million subscribers. Now, the kids and families behind some of YouTube's most influential toy channels are so popular they are creating their own products.
California-based Pocket.watch produces, acquires and distributes content for children ages two to 11 across multiple platforms, and recently entered into a long-term partnership with the YouTube channel Ryan ToysReview. The agreement will see the company create a multiplatform franchise based on the channel—which is led by a seven-year-old unboxing star and boasts more than 10 million subscribers—that will include books, apps, licensing and merchandising, as well as premium original content.
The partnership will also provide Pocket.watch with Ryan ToysReview's library of videos for packaging and distribution outside of YouTube for commercial opportunities including branded integrations, sponsorships and licensing.
"In the idea of evolve of die, there's been an evolution," Newman says of YouTube's now-established role in consumer products programs.
As a result, YouTubers themselves have become more and more influential. Early partnerships with toy channels were successful, in large part, because the unvarnished reviews from kids like EvanTubeHD felt fresh and authentic compared to the highly produced commercials children were used to. Today, toy-focused channels are becoming franchises in their own right, inking partnerships and CP agreements rather than accepting free products in exchange for airtime.
"If anything, I think it's in the really early stages," Spieckerman says of the possibilities for partnerships between brands and YouTube creators. "Diversification is the way forward across the board. Diversified revenue streams, content, business models…I do think there are going to be creators who take it too far, just like any licensing property that gets overextended and starts diluting the value of the brand. It really is sort of the Wild West right now."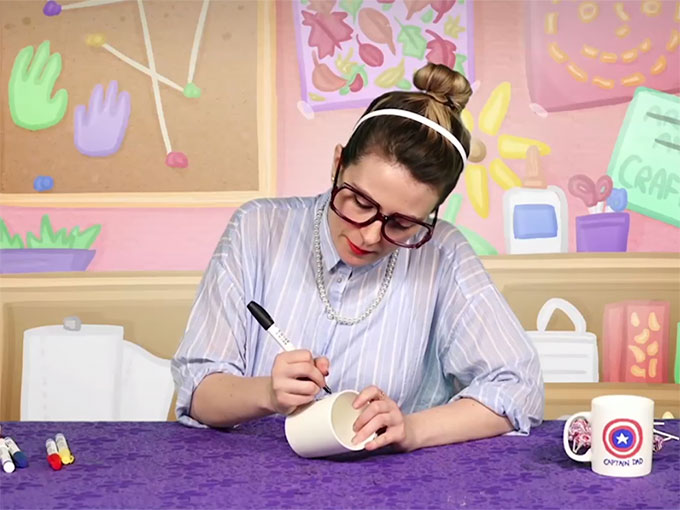 The perfect fit
Scott Weitz, founder and CEO of New York-based family entertainment company Driver Digital, agrees that the landscape has shifted significantly, and it shows no signs of stopping. Driver Digital specializes in helping brands reach children through YouTube, Facebook and the open web.
New Jersey-based toyco Alex Brands recently crafted a joint-partnership and licensing agreement with Driver Digital that will see Driver feature select Alex Brands craft kits on its Cool School YouTube channel's Crafty Carol series. The Cool School YouTube channel boasts more than 700,000 subscribers and 860 million views.
Aimed at kids ages three to 12, Crafty Carol is hosted by a "master crafter" who demonstrates how kids can use basic materials to create arts and crafts projects. Packaging for upcoming Alex DIY products will include a Cool School sticker and a link to the Crafty Carol episode in which they were featured.
"In our relationship with Alex Brands, we're able to extend the Cool School experience," Weitz says. "And Alex is getting access to a great audience. There's a really synergistic relationship, us on the media side with an audience, and them on the physical product side. It's a terrific fit."
Isaac Larian, CEO of MGA Entertainment, believes YouTube was the perfect place to launch and market the California-based toyco's LOL Surprise doll line. The platform, after all, is part of the brand's DNA. LOL Surprise combines the collectibles craze with YouTube's unboxing phenomenon. The line first launched in December 2016 featuring a doll surrounded by seven layers of wrapping, with each layer including a small surprise. MGA Entertainment did not invest in TV advertising for the line, choosing instead to focus exclusively on digital platforms and social media channels.
"When you look at the cost per consumer, digital advertising is more expensive than TV advertising. Digital advertising is also more targeted than just taking a shotgun approach with TV advertising, so we made that investment," Larian says. "We're reducing our TV advertising drastically. Traditional marketing, as it was when I started, is antiquated. It's like a dinosaur—it's dying."
Following YouTube's transition from an unusual marketing tool to the foundation of many companies' campaigns, concerns have been raised that the platform's very strength in marketing consumer products can become a hazard. Driver Digital's Weitz argues that a hard sell is inappropriate for digital marketing campaigns aimed at children and also emphasizes the importance of digital platforms respecting various regulations relating to the collection and use of data, especially when it comes to kids.
"I think, as a marketer to children, you have to be very careful about how you present your content because you don't want to overstep the lines of marketing to kids online. That's something we want to be careful about," he says.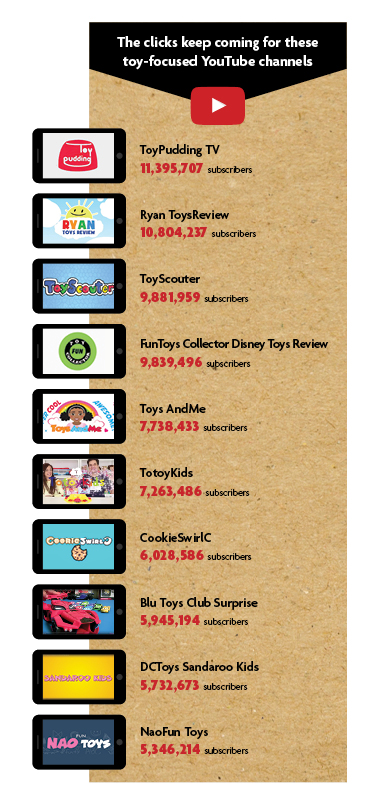 The push of a button
Simo Hämäläinen, SVP of brand licensing for Rovio Entertainment, is used to providing direct links to e-commerce opportunities within the Angry Birds gaming franchise. He believes the opportunity to buy at the push of a button could have a place in marketing campaigns directed primarily at children through YouTube.
"So far it's been organic for us, " says Hämäläinen of using YouTube and similar online platforms to launch and market toys. The natural next step, then, could be to integrate the in-app purchases commonly found within the world of gaming into YouTube content.
"Directing people to buy with the push of a button is something we do in games all the time and that's a perfect example of how YouTube can be used to drive sales, and how that's becoming easier and easier through digital platforms," Hämäläinen explains. "We did something like that with the US costume company Rubie's, where we shot a video and put it on YouTube and in our games and specifically drove people to Amazon."
Moving forward, Rovio plans to expand its use of YouTube as a marketing tool, featuring licensed products in more content on its own channel, as well as in videos with partners. One of the biggest concerns, Hämäläinen says, is that as children become digitally literate at younger and younger ages, they also become more difficult to market to.
"That's one of the reasons why we don't want to fill our channels with commercials, and it's also why creating viral videos is so extremely difficult," he says.
Pocket.watch's Newman contends that marketing responsibly through YouTube addresses the issue of media-savvy kid consumers. The key, he says, is for companies to embrace the style of storytelling that has naturally developed among content creators and influencers. Because YouTube allows for longer, more in-depth content than a TV commercial, it's possible to introduce play patterns and establish more of an emotional connection between the viewer and the product.
"One of the things that YouTube rewards is this idea of accessibility and achievability," Newman says. "More times than not, when my son comes to me with an idea for a cool activity, it's something he saw on YouTube. And that to me is a natural link to how you connect to consumer products."
And the issue some parents might have with content linking directly to retail opportunities is also mediated, he argues, because the majority of kids still have to ask a caregiver for any toys they are introduced to online.
"My son, when he turned eight, knew what he wanted for his birthday. He handed me his iPad and pulled up YouTube and showed me a video of a family playing with Nerf guns. He wanted a specific blaster. This was not a commercial for Hasbro. This was not a paid ad," Newman says. "With my son and the Nerf blaster, Hasbro and Toys"R"Us ultimately got that transaction. He didn't come to me and tell me that he saw a commercial. He saw the product in action. And for my son, if he wants something that he sees on YouTube, he still has to ask mom, dad or grandma."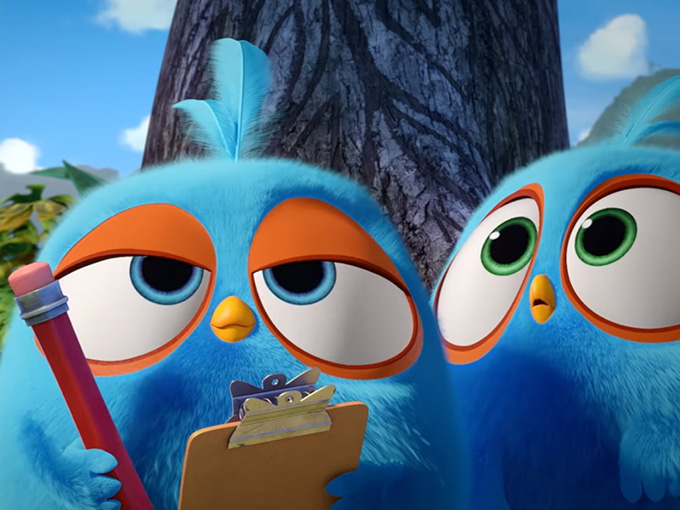 Ch-ch-changes
Efforts to take advantage of the platform—without taking advantage of kid consumers—will have to evolve as YouTube's role in the launching and marketing of consumer products continues to grow. Janet Hsu, CEO of Saban Brands, says the company is constantly evaluating the YouTube landscape because its changes are so immediate.
Although the Power Rangers brand continues to see success on TV, and the feature film was a hit when it was released last year, Hsu says fans demand 24/7 access to the brand, across a number of different platforms and in multiple formats. As a result, consistently uploading content to the Power Rangers YouTube channel, and directing fans to various brand expressions through those videos, has become a significant part of the company's marketing strategy.
In 2017, Saban launched a short-form series Meower Rangers, which features a team of cats spoofing the company's classic Power Rangers brand. The series was designed to go viral, reminding fans of the franchise's roots in humor and taking advantage of the buzz around the feature film Power Rangers. The series garnered millions of views, driving traffic to the company's YouTube page, where videos offered in multiple languages include links to additional brand expressions like apps.
"YouTube has become more important because the world has changed," Hsu says. "Viewership patterns and the way we receive information has changed. And even if you were an early adopter with YouTube, you have to stay relevant. It's changing so quickly."
According to Spieckerman, those changes will soon include other platforms making a play for YouTube's top spot.
"YouTube is really the big guy right now and the one getting the lion's share of attention, but that too will be part of the diversification story in terms of the other platforms creators migrate to or even establish themselves. It will become more fragmented," she says.