A young fan, inspired by his or her favorite TV series or feature film, creates artwork and shares it with friends online. Within hours, these images get passed along on multiple platforms, making their way around the world. Soon enough, another young fan across the globe is creating apparel and accessories featuring the artwork, and selling the products online.
"Now, there is no such thing as just local," says Marty Brochstein, SVP of industry relations and information for the International Licensing Industry Merchandisers' Association (LIMA). "Digital platforms have become a very challenging thing for IP owners in that you want to, as somebody who owns a piece of IP, make sure that people engage with it and love it. Well, for many of these people, the way they love it is through creating something of their own. All of a sudden, things happens and it becomes very visible, and goes viral, and that's where IP owners can lose control. Even the fan who created it, to a certain extent, can lose control."
Social media outlets, digital platforms à la YouTube and e-commerce sites like Etsy and CafePress have drastically changed the way fans engage with their favorite properties. As a result, the line between homage and copyright infringement can become blurred. Now more than ever before, brand owners need to strategically guide fan engagement.
"For years and years, marketers tried to figure out what people wanted and how best to present it to them," Brochstein says. "Social media changed that from a monolog into a dialog. Suddenly, there was a platform for instant, unvarnished feedback."
Given the immediate feedback on their properties, Brochstein says IP owners need to better react to fan engagement, not only quickly, but also appropriately. Fans view brands in personal ways, and sometimes unexpectedly. (Consider the incredibly dedicated adult male audience for My Little Pony). As a result, companies need to exert control over their properties without discouraging fans who might be coloring outside the lines. "That's really the challenge these days," says Brochstein. "Every IP owner has to judge for themselves when a line has been crossed."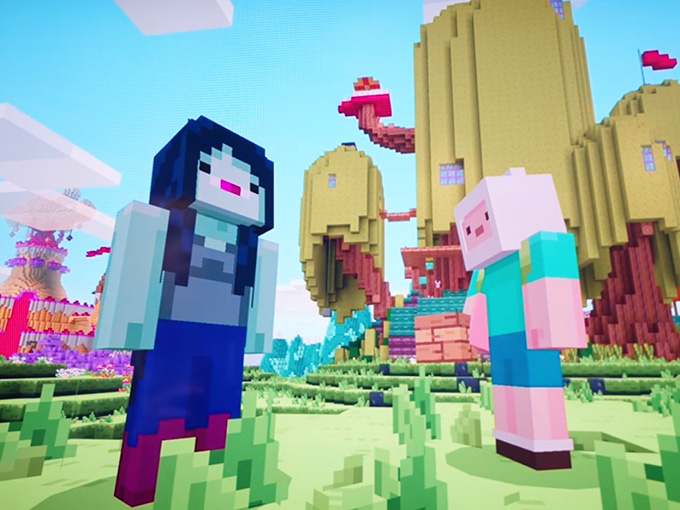 The new frontier
Pete Yoder, VP of Cartoon Network Enterprises North America, agrees that the new digital frontier has changed not only the way fans engage with a brand, but also how companies treat that level of interaction. "It's just a whole different approach," Yoder says of Cartoon Network's relationship with fans. "If we'd had this conversation, say, 10 years ago, it was much different."
Today, the data related to fan activity around a brand is a tool that can be used to inform decisions around content creation. According to Yoder, the greenlighting of a series encompasses digital content and shorts as well as the show itself, and is oftentimes in reaction to the way fans currently consume brands. And, by focusing on fans' engagement with a series like Adventure Time, Cartoon Network can identify similar brands for collaboration.
"It's really about looking at and listening to what our fans are saying and the other brands they're engaging with, and then it's a matter of looking for ways that we can extend and deepen that engagement," Yoder says.
In May, for example, a collaboration between Adventure Time and Minecraft was forged with a mash-up pack that brought the characters and locations of the series into the open-world online game. Then, in November, it was announced that a special linear episode of Adventure Time will feature Minecraft's building-block aesthetic.
Cartoon Network takes this "give the fans what they want" philosophy even further by delivering assets directly to their audience. The company partnered on a program with MIT Media Labs and Scratch, an online programming language and community that allows users to create interactive stories, games and animations. "We obviously have to keep a close eye on our IPs and make sure the integrity of the brand is always there, but from a fan standpoint, we also look for ways we can actually deliver assets to them so they can create their own content," Yoder says. "With MIT Media Labs and Scratch, we actually provide our assets free of charge."
Fans of We Bare Bears, for example, have direct access to the show's artwork that can then be used to create original content and programs through Scratch. In another recent collaboration, Cartoon Network partnered with Hot Topic to solicit Rick and Morty fan art for use in upcoming consumer products programs. "Hot Topic reached out to the fan community to design different t-shirts, and we'll select a good portion of those as the next wave of products," Yoder says. "In general, there tends to be a little bit more of a grey area when people just try to create their own stuff without any sort of direction or access to assets."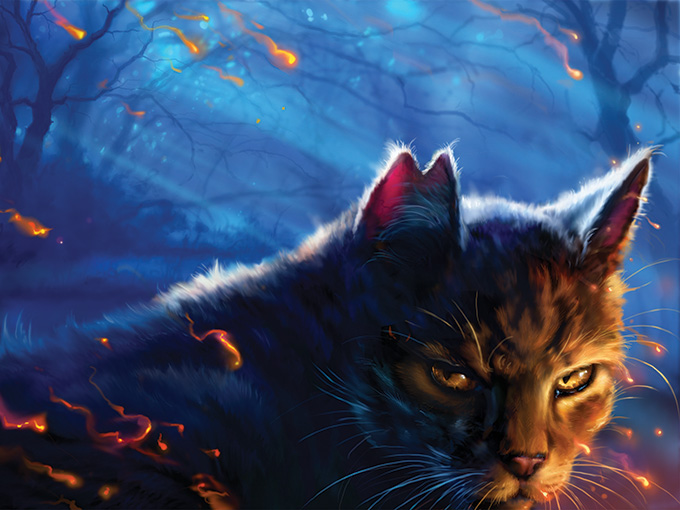 Resist cease and desist?
By encouraging fans and directing their creative efforts into company-sanctioned outlets, it's possible to maintain more control over the way the property is being represented. And Yoder says it's also possible that fans who feel respected and recognized by their favorite properties are more likely to be sensitive to issues of infringement.
"I think if you can provide direction, it gives fans the ability to create, and it also gives them a feeling of being legitimized to know that their work is being seen by the show team and the creators they're such loyal fans of," he says. "And it still gives them the flexibility to express themselves in their own way. We definitely try to make sure we're not stifling any creativity when we provide them with assets or direction. It's not to our benefit to be sending out daily cease-and-desist letters."
Of course, outright infringement exists, and the same platforms that have magnified fan engagement also make it easier for individuals seeking to violate intellectual property rights. In November, police in China raided warehouses, offices and factories in an operation to uncover hundreds of thousands of counterfeit Peppa Pig products. Then in December, a Chinese court ruled in LEGO's favor in a copyright case against imitators creating knockoffs of its brightly colored bricks.
"There are things that are just legitimately infringement, and companies are spending a lot of money on lawyers and security companies," says Brochstein. "That's costing them a lot, and at a certain point you have to decide how much you want to spend on enforcing this, or whether you consider it a cost of doing business. All the major entertainment companies are spending lots of money to try to police this sort of thing, and the phrase you always hear is that it's a game of whack-a-mole." Companies shut one infringer down, only to have two more pop up the next day.
And while everyone is chasing those new violators, the first sets up shop under a new name. "As an IP owner, you have to show that you're being vigilant in protecting your property," Brochstein says. "In the US, you can lose your rights if you're not doing everything you can to protect your IP. You do run that risk if you're not vigilant, but protection is in the eye of the beholder. How much control is too much? That's the tightrope that everyone is walking. How do you hit the point where you're controlling it enough that you're comfortable with how it's being used, but not too heavy-handed with fans who want to pay homage to a character?"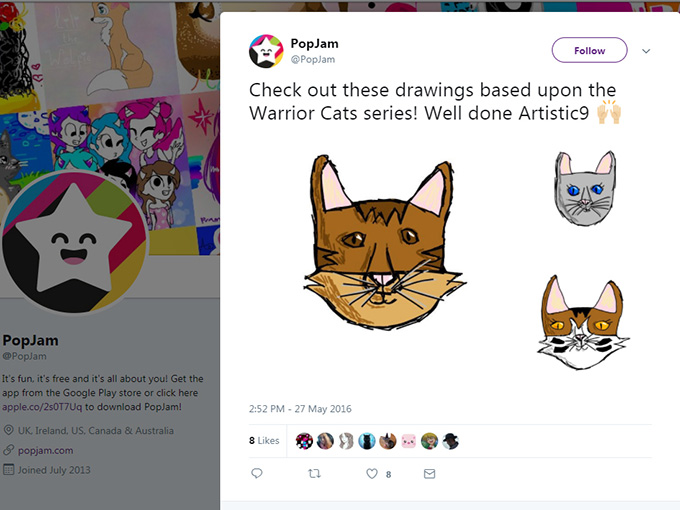 Fans as brand ambassadors
"I think what we have to accept is that this is where we are now in the world. This is happening," says Mike Dee, director of content at UK-based Coolabi. "I think it's very different if someone is running a whole company on the back of my property, or if they're undermining the brand or our licensing partners. But we've got to accept that kids putting in the time to create this content is actually beneficial to the property overall."
Content and consumer products produced by fans can generate views and create a feedback loop for the original property, Dee contends, adding that the audience will always seek out the genuine content through its various official channels. In examining this content, he estimates that the breakdown of homage versus infringement is generally 80/20, with the majority of fans creating because they love a property and without any intention of harming the brand.
"When you're talking about fan engagement, Warriors is our pinnacle property," Dee says of the fantasy book series following the adventures of fierce tribes of cats. Fan-made videos on YouTube have garnered billions of views, and hundreds of thousands of pieces of fan art are hosted on various platforms around the internet. "The Warriors engagement is so interesting because the fans haven't had much to play with, they really just have the book art," he says. "They created an entire world around this brand because no one else created it for them. And that has benefited the property so much. The property has grown as a result."
In the past, fan engagement was a more passive experience, but Dee says the online community that has been forged around brands like Warriors has become a driving force behind the properties. He notes that having a direct measure of what fans are reacting to is a valuable metric not just for the company, but also for its promotional and licensing partners. "That didn't happen as much even five years ago, but it's become so important to be able to examine those numbers."
To capitalize on that data and guide fans in their engagement with Coolabi properties, Dee says the company has been collaborating closely with PopJam, a community app for Android, iPad and iPhone that allows kids to create and share art and photos with other users, watch videos, take quizzes and play games.
"The PopJam channel has become a really valued platform for us. We have control of the content and the tone, but it also encourages the creativity of the fans," Dee says. "The fact that a child would dedicate time from their day to create something is a big deal. With PopJam, the fans are allowed to share and comment on other fans' work. It's bridging a gap. Kids want to engage, and I think it's really healthy to provide a platform that allows them to do that."