If you have ever lined up at your local Starbucks the Monday morning after a new Game of Thrones episode has aired, you know that appointment television is far from dead. "I can't believe they killed off [insert character of the week name here]," might be a commonly overheard thread. The fact is that for a lot of people, the Sunday night Game of Thrones ritual is one that has to be experienced with other people in real time. The allure of watching something "live," or at least at the same time as everyone else, has not disappeared just because (almost) everyone can access content any time they want, thanks to the screen in their pockets. And when it comes to the future of kids content, and the quickly multiplying platforms that offer it, it's something to keep in mind.
For many of the new platforms, subscription numbers are the currency du jour, as traditional metrics struggle to capture what is really going on in the digital space. The push to build a robust subscriber base is driving the production of content designed to attract a wide demographic and encourage co-viewing through appeals to nostalgia, curation and, as fellow caffeine addicts will attest, the creation of appointment TV. So as the market anticipates the launch of kids and family giant Disney's very own subscription streaming service in 2019, we're taking a look at how this looming sea-change is affecting SVODs and linear kidsnets alike.
Family = subscriptions
"Netflix has invested significantly in kids content in the last few years through deals with DreamWorks and Disney," says Tuna Amobi, director of equity research at independent investment research firm CFRA. "There has been a deliberate attempt to cater to the broadest demographic possible."
The rise of SVODs as powerhouse distributors and content producers has been a boon for widely appealing, family content, says Amobi—and more is on its way.
The shift from advertising-based revenue to a subscription-based model has spurred the trend. Netflix, Hulu and Amazon have blazed the trail that Disney will soon follow. Through a subscription revenue lens, it makes sense to prioritize content that attracts a wide-ranging demographic.
Christopher Vollmer, global advisory leader for media at PwC, says that in the current race for subscribers, the major streamers all understand the value of content tailored to families. "At this point, everyone is trying to attract new subscribers," he says. "Family is a pretty key area for that. If multiple people in the household are getting value out of the platform, they are less likely to switch to another platform."
It's a simple equation for Andy Yeatman, director of global kids content at Netflix. "Co-viewing is a behavior that is particularly important to us," he says. "We believe our members get more value from Netflix with it."
Yeatman adds that Netflix's internal numbers show that two-thirds of the time families are watching the service, they are watching the same content on one screen—usually the central household TV. The other 33% of the time that families are together, they are in the same room, but watching on different screens.
The February 2017 edition of Nielsen's Journal of Measurement bears out Netflix's own stats across both OTT and linear platforms. The study states that 70% of all content viewing by kids two to 12 is done with an adult.
Days of future past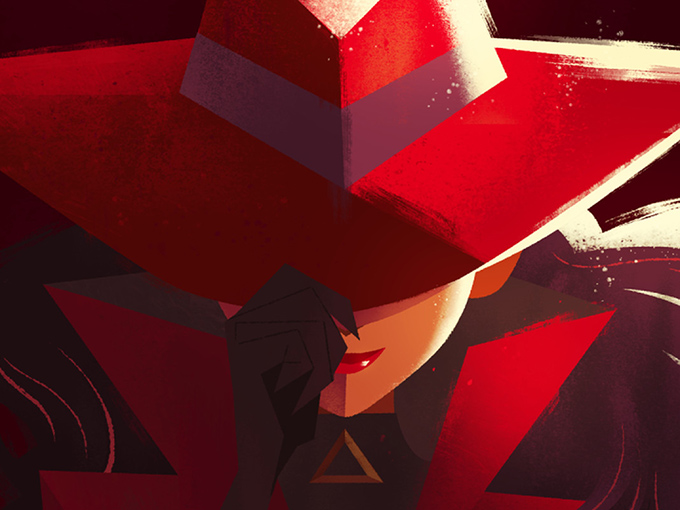 Netflix has had notable success by keeping a wide demographic in mind when commissioning new content. Yeatman says the company will continue to invest in the area. "Our strategy is for the content to appeal to both kids and parents," he says. "It is a consideration for our content from the outset."
Netflix co-viewing original series such as Fuller House—and to some extent, Stranger Things—often mine franchises or concepts that will appeal to both parents and kids. "The reboots tap into nostalgia," says Yeatman. "We focus on IPs that we think haven't been done in awhile, and that we think would still be cool."
The success can be seen in continued investments in legacy content including upcoming 20-episode animated series Carmen Sandiego, with partner Houghton Mifflin Harcourt, and live-actioner The Dark Crystal: Age of Resistance, in partnership with The Jim Henson Company.
"[Netflix] is really making an effort to create that couch space for the whole family," says Halle Stanford, EVP of children's entertainment at Henson. "Our new Dark Crystal is designed for a full family experience." The anticipated 10-episode series is currently shooting in London, and is expected to be released on Netflix in 2019.
Yeatman says the nostalgia play can also be subtler than just reviving old franchises. Sometimes, he says, it is a matter of smart casting. For example, with its new original series from Malcolm in the Middle showrunner Matthew Carlson, Alexa & Katie, producers tapped former Beverly Hills 90210 actress Tiffani Thiessen to play the mom.
"We knew that would appeal to the young moms and parents of the kids the series is primarily aimed at."
Not to be outdone, Amazon is also approaching the subscription arms race with a heavy investment in original co-viewing content and content partnerships on Amazon Channels—its à la carte streaming platform.
Since Amazon Channels' 2015 launch, it's made an effort to focus on kids and family content. The platform now offers 10 kids and family channels, including PBS KIDS which costs US$4.99 a month.
And Amazon Studios, which quickly became a production powerhouse over the last couple years with series like The Man in the High Castle and Transparent, is also investing the contents of its deep pockets into projects with wide-ranging appeal.
Its new original series Lost in Oz uses an iconic IP, mining nostalgia in an effort to appeal to all demographics.
"The idea for us was to create something that the kids and their whole families could watch together," says Mark Warshaw, co-creator and executive producer of the series and founding partner of L.A.-based production house Bureau of Magic. The 13 x one-hour serialized CGI series was released to Amazon Prime subscribers late this summer. "Working with a title like Oz, we have seen that even grandparents come into the mix," Warshaw notes.
Jared Mark, Warshaw's production partner on Lost in Oz and co-founder of Bureau of Magic, says that the property itself is about multi-generational relationships, making it an organic fit for a co-viewing experience. "Bringing generations together is what the source material is about," he says. "So it was a good fit."
Of course, Disney also uses legacy franchises to create broadly appealing content, as it has been doing for generations."Kid-driven and family-inclusive stories have long been a hallmark of Disney Channel programming," says Paul DeBenedittis, SVP of programming strategy for Disney Channels Worldwide, pointing to current series like Andi Mack, Stuck in the Middle and Raven's Home as proof.
Disney XD also recently dropped a new DuckTales series, a reboot of the franchise that first aired in 1987. "We have seen with our heritage-based animated content that parents who grew up with these characters enjoy being able to share the experience with their children," says DeBenedittis.
According to the network's own research, when the new DuckTales premiered with a one-hour movie on August 11, nearly 50% of kids two to 14 watched it with an adult between the ages of 18 and 49.
Love it live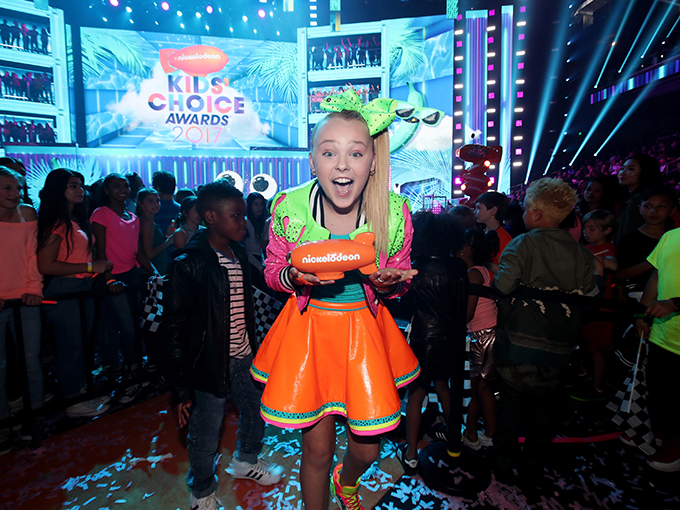 Closely related to the influx of investment into broad-based productions, is the recognition of the growing importance of appointment TV.
"I remember when I was a kid sitting with my family and watching The Muppet Show together on a Friday night," says Henson's Stanford. "I feel like there is an opportunity again right now, with all the different networks and platforms that are seeking content like that."
Ron Geraci, EVP of research and planning at Nickelodeon Group, says Nick believes that co-viewing at a specific time and place is a key area for future investment. "We absolutely think there are opportunities to get the entire family together to watch TV," he says. "There's a misconception that because of all the fragmentation occurring in the content space, it means the end of co-viewing. In my opinion, that just creates more of a desire for families to experience moments together."
Nickelodeon pioneered kids live events as a programming tool with its long-running Kids' Choice Awards and has since extended the franchise to include the Kids' Choice Sports Awards, now in its fourth year.
Analyst Vollmer says that in both the linear and digital worlds there is a lot of interest in creating real-time events—which are seen as a way to tap into traditional sources of revenue for platforms that rely on advertiser spend. The recent spate of star-studded live musical revivals like Grease Live! (Fox) and the upcoming The Little Mermaid (ABC) on linear nets fall squarely into this category.
"I think there is a lot of interest in more live viewing," he says. "Live viewing is going to have more people watching simultaneously, and that is going to have higher value for advertisers."
While subscription-based platform Netflix says it has no current plans to invest in live TV per se, it should be noted that the digital platforms vying for advertising spend seem to be more interested. Google's new YouTube TV, a skinny bundle offering that includes live linear channels, is just one example. As is Facebook's latest upgrade. The Watch tab on Facebook Live offers channels that include hosted live events, as well as scripted content. Another new Facebook Watch feature also enables shared experiences, like giving viewers the ability to alert Facebook friends that they are currently watching something. Google's new Uptime app offers similar features. The app works as a YouTube filter that enables users to comment on and share video with other users, in real time.
"If you think about how people used to get on a 'party line' in the old days, it's like that," Vollmer says. "There has always been a social currency from entertainment, and while the devices and tools have changed, the behavior does not."
IP owners also understand the intrinsic value of appointment TV and simultaneous viewing. Endemol Shine Group, owner of Mr. Bean, was one of the early adopters to experiment with Facebook Live this past May. Through a partnership with tech firm Adobe, the company hosted a live Mr. Bean event on the Watch tab.
"It was the first time ever that the animated Mr. Bean played charades on Facebook," says Wim Ponnet, director of strategy and commercial development at Endemol Shine Group. "People were playing along with him in real time."
The experiment perhaps gives us a glance into a future where content producers are looking to leverage the interactive capabilities of digital platforms to create real-time live events. "There was an appointment aspect to it, for sure," he says. "People were a part of it as it was happening."
Undoubtedly, linear TV has long thrived on the value of appointment TV. And in a world with multiple platforms, it may be doubly true. Disney, for example, has always used branded programming blocks to create appointment viewing, and may now be doubling down on the strategy. With a nod to the classic linear co-view block TGIF that filled terrestrial broadcaster ABC's national schedule on Friday nights between 1989 and 2001, Disney XD is now promoting its new Friday evening block, FriYAYS.
"We've enhanced the block of original programming with exclusive content to create an experience and present content that viewers can only get on Disney Channel," says DeBenedittis. The block also engages viewers with polls and trivia as a real-time second-screen experience. "We want to give them something unique and interactive," he says.
DeBenedittis also points to the recent success of serialized shows such as Andi Mac and Star Wars Rebels as proof of the network's ability to carve out a specific time and place for viewing—assisted by social media activity and a weekly release schedule.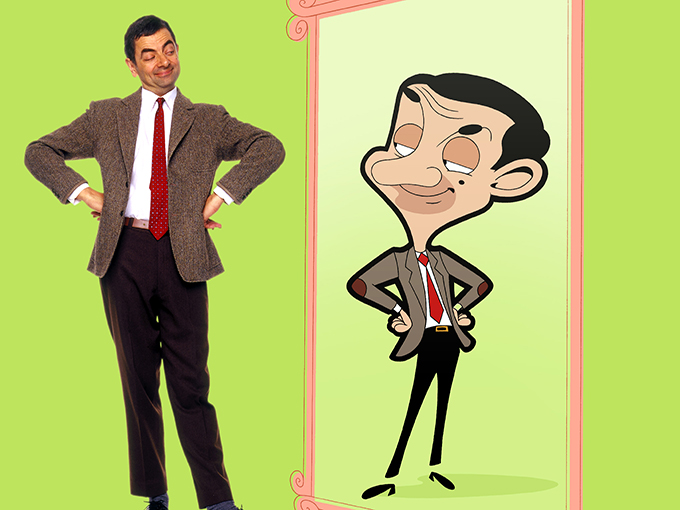 Release me
The desire to create real-time viewing events brings up an interesting quandary for Netflix, in particular. The company's strategy from the outset has been to release new series all in one shot, instigating binge-watching and fueling the fandoms it yields. However, it will be interesting to see if the SVOD's release strategy is influenced by the success of dramas like Game of Thrones and the allure of appointment viewing. (Interestingly, at press time, the SVOD had just hired Melissa Cobb as VP of kids and family, with a remit to expand event programming in the space.)
Some of its subscription-based competitors have already dabbled with the strategy. For example, digital platform Hulu Plus released its prestige series, The Handmaid's Tale, in a largely incremental way. After debuting the first three episodes at once on April 26, subsequent episodes were released each Wednesday for the next seven weeks.
While Netflix has not publicly commented on any change to its release strategy, it is a topic that's of interest to the creative community. "I'm going to be intrigued to see how something like Stranger Things is scheduled," says Alison Warner, VP of IP sales, acquisitions and co-productions for global entertainment company Technicolor.
The Deep, a CGI-animated adventure series co-produced by Technicolor, has dropped two seasons on Netflix, as well as numerous linear broadcasters around the globe. Warner sees the appeal of a staggered release schedule for potential upcoming seasons of the serial. "It would be a conversation I would love to explore," she says. "I think it's a good way to build a brand."
Curation nation
Increased curation is another strategy platforms are employing to drive subscription numbers. Many analysts, in fact, believe that some platforms will focus on providing deeper curation that will leverage both the attributes of appointment TV, and at the same time, better utilize their vast content libraries.
"It's like radio," says Melva Benoit, founder and president of The Marian Dupree Group, a Valencia, California-based consultancy. She says that although most content can be watched at any time, there is actually a real desire for less choice."With de-linearized TV, discovery became almost impossible," Benoit notes. "You have to know the name of what you want—and how to spell it!"
Benoit adds that it wouldn't surprise her to see SVOD platforms dip their toes into different types of curation. "Netflix probably has enough content for four or five kids channels," she says. "It is foolish for it not to offer curation because I think that is what people are going to want. It would be cool to have someone's playlist—someone's mixtape back in the old days."
Steph Wissink, managing director and research analyst at New York-based global investment firm Jefferies, also invokes the granddaddy of mass-media platforms when she looks to the future of broadcasting. "Terrestrial radio is still relevant," she says. "So are concepts like Pandora." She says that the sheer volume of content available puts the onus of discovery on the user.
"People don't have time to assemble their own playlists," says Wissink. "Consumers are now looking to OTT platforms to help curate and assemble them. They are looking at these platforms not only as resource platforms anymore, but also as service platforms that will help them organize their content."
Metric matters
No discussion of the rise of co-viewing and value of appointment TV would be complete without a look at metrics. "It's still a work in progress," says Vollmer, describing a digital universe with so many platforms, each with their own perspective on viewership and proprietary metrics.
"Every digital platform has a range of its own features and metrics," he says. "Some might consider a view three seconds long, some might say it's a view if you just open it."
He adds that there are also significant challenges in terms of accessing private data in the digital space.
Benoit says the data deluge has changed the very nature of content production and distribution. "TV used to operate on a level of transparency," she says. "That was the fun of it. You could see how everyone was doing—with digital, that just does not exist."
She says that the shift has repercussions not only for advertisers, but also for platforms and content producers themselves. "The promise of the internet was accountability, precision and richer data." she says. "What we got instead is anything but."
Amobi says platforms like Netflix and Amazon amass large amounts of proprietary information from their own analytics. However, they have often been coy when it comes to releasing meaningful viewership information. But both SVODs see no advantage in releasing explicit metrics to the investment or creative communities.
"Networks are only able to capture some of those viewership numbers outside of linear TV, and the buyers want proof of investment," he says. "It has been a push-pull dynamic, but I think that Nielsen and comScore are now providing some additional tools."
Amobi contends that there has been some positive movement, as both major measurement firms rejig their methodologies to better survey the digital landscape. "They have made some strides," he says. "Last year was the first year we saw a very credible attempt to capture some of those audiences. There is an industry-wide effort now to try and come to a consensus."
Of course, the creative community is also at the mercy of the great unknowns of digital consumption. "Looking at any one metric is like going to the doctor and only focusing on your LDL cholesterol number," says Michael Ouweleen, chief marketing officer for Cartoon Network, Adult Swim and Boomerang. "We look at our engagement numbers the way we behave programmatically and the way the audience actually consumes across multiple platforms."
Endemol Shine Group's Ponnet says that IP owners are also dealing with the challenge of gauging viewership in the digital space. "There are very few reliable statistics in that space," he says. "I would take a lot of those numbers with a nice big grain of salt."