Preschool: Elle & Everest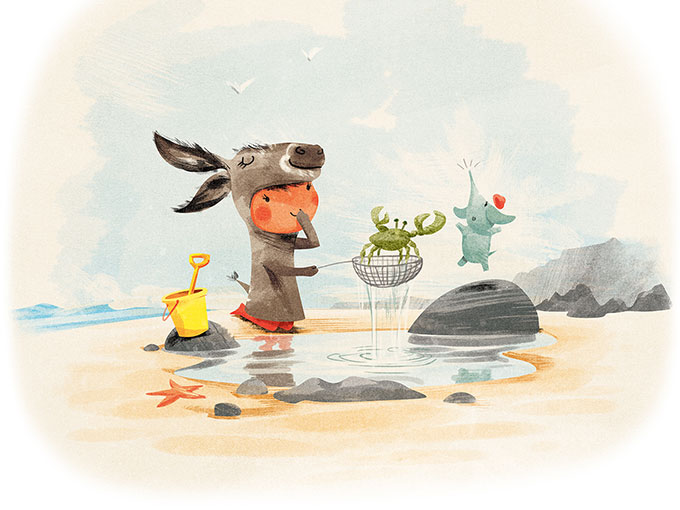 PRODUCER: Lawrence Hadley Buck (UK)
STYLE: 2D animation
FORMAT: 26 x seven minutes
BUDGET: US$2.3 million
STATUS: A bible and animated trailer co-created by Karrot Animation (Sarah & Duck) will be available to review at Cartoon Forum, where Lawrence Hadley Buck will meet with potential partners, source financing, and speak with distributors. Established children's television writer Matt Baker (Clangers, Kazoops) and renowned composer Mike O'Donnell (Thomas the Tank Engine, TUGS) are also attached to the project.
CONCEPT: Based on the children's book by author Spencer Buck and collaborator/illustrator Sam Hadley, Elle & Everest is a preschool concept from the book's creators and licensing industry vet Sarah Lawrence. At the heart of the show is Elle, a creative young girl who uses lateral thinking to take imaginary journeys inspired by real-world objects. In each episode, the adventures are triggered once Elle and her trusty toy elephant, Everest, climb on board her Granny's magical chest. The show encourages children to embrace new and unexpected cognitive approaches.
Preschool: Mom Hurries Home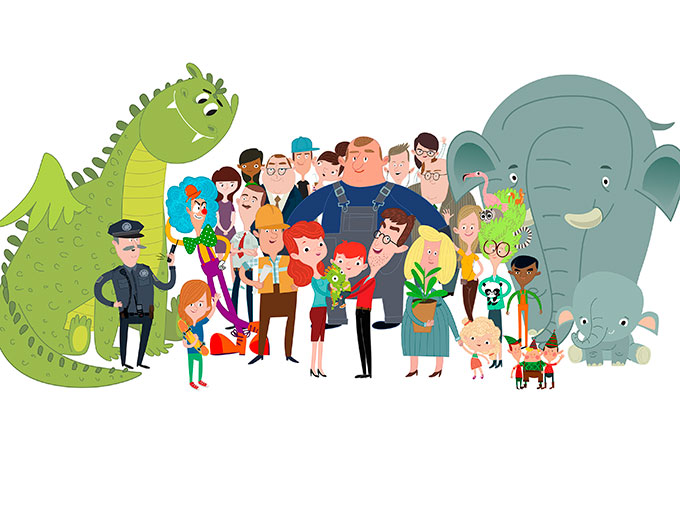 PRODUCER: Glowberry (Ukraine)
STYLE: 2D animation
FORMAT: 26 x seven minutes
BUDGET: US$825,000
STATUS: A bible, teaser, main background and character art, and scripts for the first 10 episodes are complete. Synopses for 80% of the first season are in the pipeline, with 60% of financing secured. Glowberry will also be scouting potential co-production partners in Toulouse.
CONCEPT: Mom Hurries Home is based on a book by Svetlana Dorosheva, which was originally published in Ukraine, then in Russia and China, and that later became a popular iOS and Android app released by Glowberry. Set in a modern city, the toon features the magical adventures of parents who are rushing home from work to their young son, Alex. After learning about the incredible obstacles his parents overcome, Alex's own imagination is triggered. The series supports family values and aims to heal kids' fear of losing their parents.
Preschool: Balloon Marco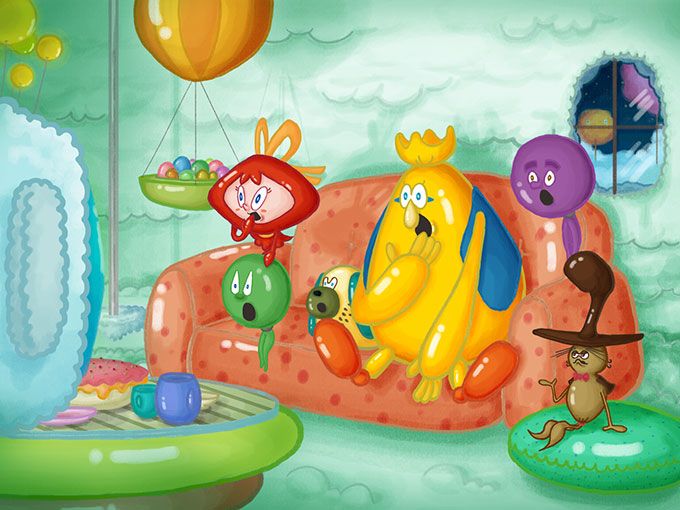 CO-PRODUCERS: Anima Pictures Entertainment (Finland), Global Arrow (Japan)
STYLE: CGI animation
FORMAT: 52 x seven minutes
BUDGET: US$5.7 million
STATUS: A pitch bible, script sample and 30-second teaser will be available at Cartoon Forum.
CONCEPT: Ever wonder where all the balloons go after they're released into the sky? Japanese creator Yuuki Nishimura provides the answer in this project from Anima Vitae's new Asia-focused company, Anima Pictures Entertainment, and Japan's Global Arrow. Unbeknownst to most, freed balloons live happily ever after in Balloon Town, a whimsical floating world inhabited by balloons of all shapes, sizes and colors. Inspired by balloon artists, Nishimura's concept follows the everyday problem-solving adventures of jovial Marco and his loyal sidekick, Bumper.
Preschool: The Wriggles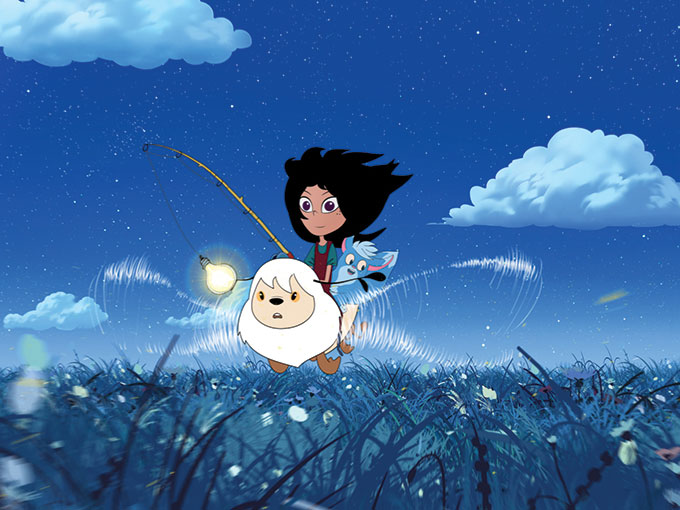 PRODUCER: Badi Badi (Poland)
STYLE: 2D animation
FORMAT: 13 x 11 minutes
BUDGET: US$1.2 million
STATUS: A trailer, first pilot episode and seven scripts are completed.
CONCEPT: Created by Marzena Nehrebecka, this new nature-inspired fairytale for kids ages two to five follows the magical adventures of a group of tree-dwelling, squirrel-like creatures and their friends. Although each one is unique, the Wriggles are bound by a common friendship and a big sense of humor. The story kicks off when young Wriggle Buby doesn't return home after a strange creature takes him for a ride on a giant moth.
6 to 11: Moka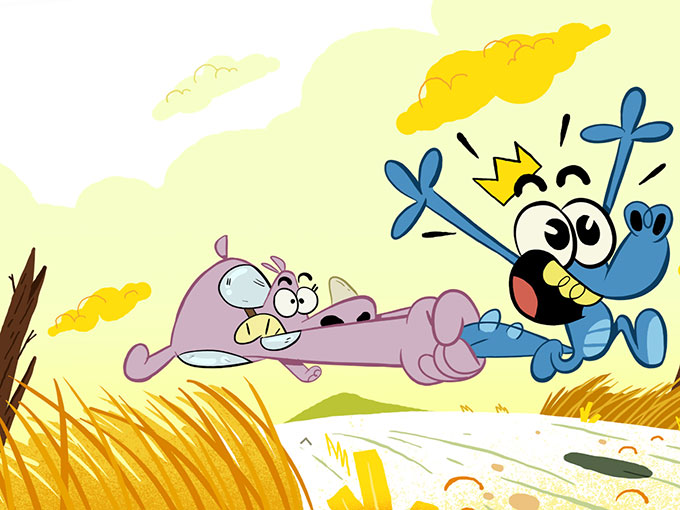 PRODUCER: Xilam Animation (France)
STYLE: 2D animation
FORMAT: 78 x seven minutes
BUDGET: US$8.7 million
STATUS: A 45-second teaser, short bible and several storylines are available, plus a script and trailer will be ready for Cartoon Forum.
CONCEPT: Set in a wild, vast savannah, the story for this non-serial slapstick toon begins when the title character, a naïve and reckless young crocodile king, leaves home to explore his kingdom. Accompanying Moka is Cherry, a brave rhinoceros from the Royal Guard who's tasked with protecting the child-king, but spends most of her time getting him out of trouble. The concept for the series is from director and storyboard artist Andrès Fernandez (Zig and Sharko, Oggy and the Cockroaches) and artist Maxence Sani (Hubert, Zig and Sharko).
6 to 12: PaperToyz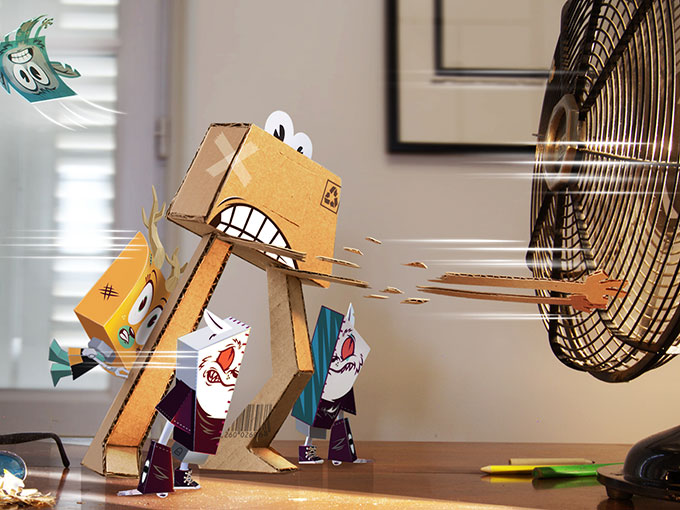 PRODUCER: Samka Productions (France)
STYLE: CGI animation/live-action
FORMAT: 26 x 22 minutes
BUDGET: US$13 million
STATUS: In development with a bible, scripts and teaser ready for Cartoon Forum.
CONCEPT: From the minds of Gilles Cazaux, Vincent Bonjour and Guillaume Pain, this character-driven comedy follows the exploits of a female-led group of paper toy characters trying to survive in the real world. By putting their differences aside in a series of dangerous situations, the paper toys stick together and create bonds stronger than the glue holding them in place.
7 to 12: Tulipop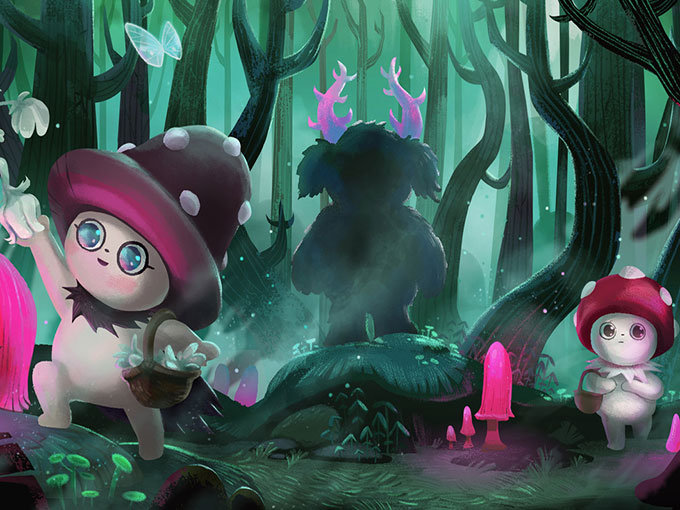 CO-PRODUCERS: Tulipop ehf. (Iceland), Blink Industries (UK)
STYLE: 2D animation
FORMAT: 52 x 11 minutes
BUDGET: US$7 million
STATUS: A bible, trailer and sample scripts will be presented at Cartoon Forum, and a 3.5-minute short film will be ready for MIPCOM. DHX Media's online kids network WildBrain is also developing an animated web series, set to go live on Tulipop's YouTube channel later this year.
CONCEPT: Created by Signy Kolbeinsdottir, this project is based on the celebrated Icelandic illustrator's award-winning lifestyle brand of the same name, which comprises a book and a range of quirky and colorful character products. With inspiration from Icelandic heritage, folklore and landscapes, as well as Signy's family and friends, Tulipop is an action-comedy set on an unknown island inhabited by funny creatures. Episode scenarios range from the Tulipoppers trying to figure out who started a long-standing feud between two characters, to searching for a magical fruit that will stop their island from sinking into the sea. Signy is adapting the IP for television with writer Tobi Wilson (The Amazing World of Gumball, Danger Mouse), in association with Blink and award-winning directors Simon Cartwright and Nina Gantz.