From long panels to tedious lines—not to mention evocative cosplay costumes—there's plenty at San Diego Comic Con that isn't exactly kid-friendly. But a raft of content, merch and awards at this year's event, which drew roughly 165,000 attendees to the San Diego Convention Center this past weekend, sure was. Comic-Con 2017 saw everything from a panel on Cartoon Network's Steven Universe, to breakout children's comic book authors. Here are five Comic-Con kid-skewing announcements and offerings that are sure to turn a page in the children's entertainment biz this year:
The Star Wars Landspeeder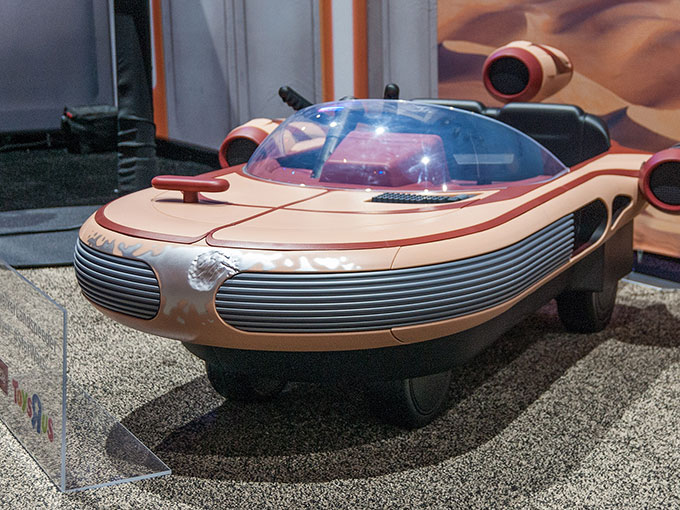 Ride-on battery-operated cars continue to gain ground with kids, with the toys enjoying a resurgence over the past couple of years. In fact, sales of the ride-on cars and accessories rose 13% in 2015 to US$408 million, according to The NPD Group. Looking to capitalize on the trend, Radio Flyer has released a Star Wars landspeeder for kids. It will retail for US$499.99 at Toys "R" Us as of September 5, but pre-orders are available now.
Limited-edition toys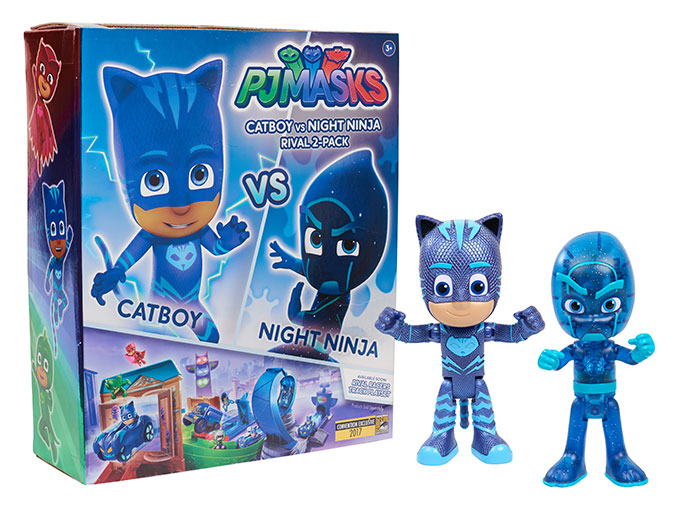 A number of kids shows rolled out limited-edition Comic-Con toys at this year's event, many of which were only available on-site. Cartoon Network and Loot Crate teamed up to create a Titans Vinyl Figure line based on Steven Universe characters, while the eOne booth featured special playthings from master toy licensee Just Play. Pj Masks Catboy Vs. Night Ninja Rival 2-Pack featuring six-inch poseable Catboy and Night Ninja talking figures (pictured) were exclusively offered at US$40. Disney also stayed true to the convention's roots, bringing out new DuckTales print and eBook titles ahead of the series reboot. The titles from master licensee IDW were available exclusively at Comic-Con, but a mass roll-out will follow later on.
WWE and Mattel dolls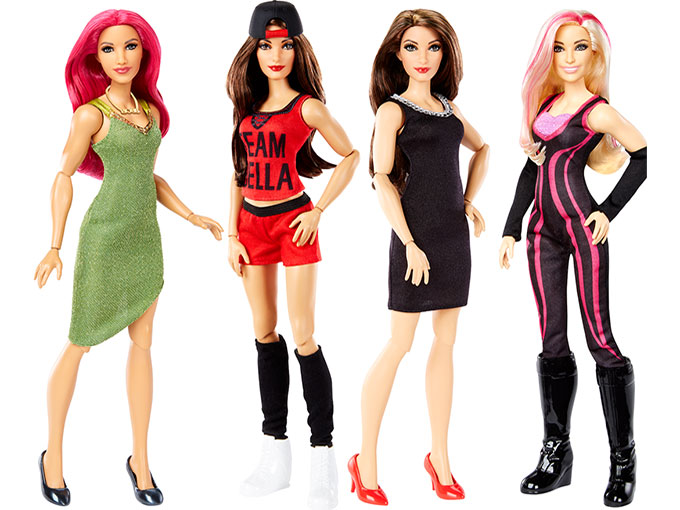 As previously announced, Mattel and WWE have partnered to launch a girls product line featuring dolls inspired by WWE's female stars for the first time. The WWE Superstars line will be available exclusively at Toys "R" Us across the US in September, but is also available for preorder on July 24.
Wonder Woman 2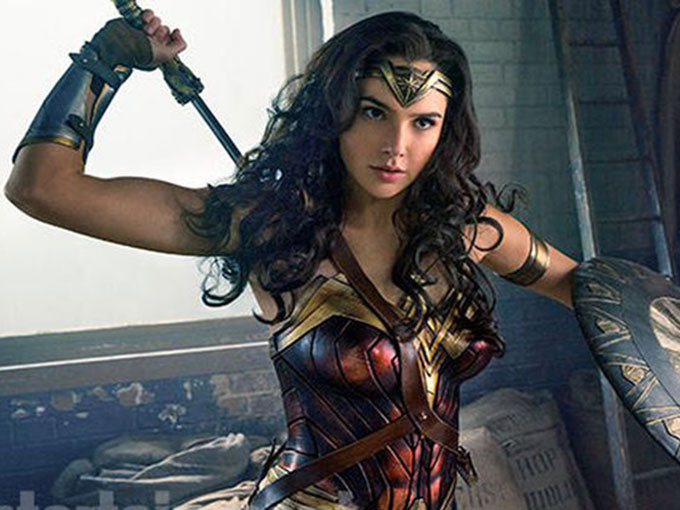 After nabbing US$103 million in its domestic opening weekend, Wonder Woman is already gearing up for more. Warner Bros. announced during the iconic Hall H panel that there would in fact be a sequel, but no additional details were shared. It's a smart move for the studio, as the first is still setting records as Warner Bros.' third-biggest movie of all time, behind The Dark Knight and The Dark Knight Rises. It is also the highest-grossing live action film from a female director.
Comic awards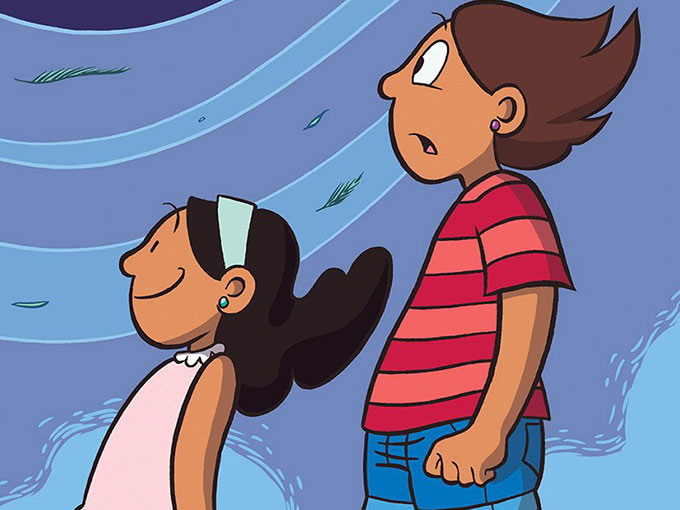 Despite how much it has evolved over recent years, Comic-Con still stays true to its roots. Narwhal: Unicorn of the Sea by Ben Clinton won Best Publication for Early Readers, and Ghosts (pictured) by Raina Telgemeir won Best Publication for Kids Ages Nine to 12. The Unbeatable Squirrel Girl by Ryan North and Erica Henderson took home Best Publication for kids Ages 13 to 17. The annual awards come as a larger kids and female audience helped drive sales of comic books and graphic novels up 5% to US$1.1 billion in 2016, according to research from Comichron and ICV2.