5,127,666,603.
Lose track among the digits? That's more than five billion, also known as the number of views, as of this writing, for tutorial videos posted by stampylonghead, YouTube's reigning Minecraft monarch.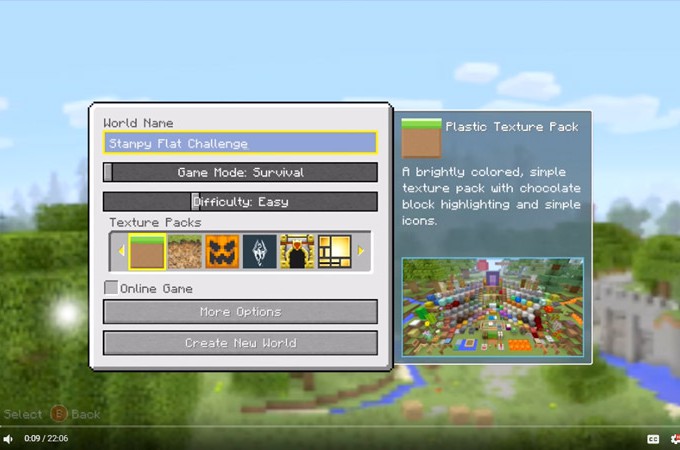 Stampy's videos are funny, informative, and comprehensive. They give kids everything they need to become experts in an area that they are passionate about.
Yet Stampy's videos are only one infinitesimal speck in the non-fiction video universe online, a universe very much fueled by the curiosity of kids worldwide. Because kids are in the throes of a non-fiction addiction right now.
What is non-fiction addiction?
In a nutshell, it's child-directed learning, where kids are in control of the pace, content and format of their explorations. Building on the school-based trend of child-centered learning, kids fully take the reins outside the classroom via their personal laptops, tablets and phones. The interfaces are simple to use, and parents generally let kids roam and choose as they please, within basic parameters of appropriateness and safety.
To a large extent, kids are choosing non-fiction. According to the data from Insight Kids' recent survey, Kids of Yesterday, Today, and Tomorrow:
So what does this non-fiction look like?
Non-fiction that kids engage with takes many forms, going beyond watching YouTube videos to searching on Google Maps and Google Earth, exploring Wikipedia, and asking Siri the answers to questions that come up at the family dinner table. Common video formats offered up by companies include tutorials, reality programs, ads/trailers, behind-the-scenes footage, music videos, "making of" content and cast interviews.
In addition, much of the non-fiction kids seek and consume is user-generated. And new, user-generated sub-genres emerge constantly. Here are a few examples of the often extremely low-budget content that is captivating today's youth:
What's on My iPhone? – These are people literally showing what's on their phones, including cases, background images, photos and apps. Variations include "What's in my purse?" and "What's in my backpack?" Product-makers benefit from this user-generated marketing.
Model Amanda Steele declares this her "most requested video ever." Like, wow.
Unboxing videos – Hugely popular, these videos typically simply show a pair of disembodied hands, often with elaborately fun nail polish, opening a toy package and displaying and describing the contents.
This video from FunToyzCollector has more than 37 million views.
Surprise eggs – Related to unboxing videos, these tend to focus less on the details of the toys and instead on just seeing the toy itself. They also tend to feature kids. They show homemade, large, wrapped "eggs," kind of like piñatas, that have packaged toys hidden inside.
This is a Star Wars surprise egg video from Awesome Toys Collectors. May the force be with the parents who let their kids keep all the toys from the videos they make.
Pranks – These take two main forms: (1) instructional and (2) observational. Kids can learn how to do basic pranks. And they can also see the (arguably hilarious) results of pranks. Many of these are inappropriate for kids.
"Little super g gives a tutorial for 10 pranks"
Try not to laugh – These are compilations of Vines or other short videos challenging people to watch without laughing. They often feature kids or pets. Test yourself here. (I suspect you'll do okay.)
Test yourself with this video. (I suspect you'll do okay.)
In exploring these sub-genres, many adults are hard-pressed to understand why kids like them. They certainly help illuminate the differences in sensibilities between today's kids and grown-ups.
OK, but what is the appeal?
Kids are naturally drawn to content that helps them do the work of growing up. From exploring non-fiction, kids gain four Cs: Control, Creative Inspiration, Competence and Confidence.
In their lives, kids have plenty of influence, but limited control – they can't drive themselves to play dates, they can't wear swimsuits to school, and they can't eat gummy bears for breakfast (at least not every day). One of the main reasons kids love the digital space is that it does offer them control.
The top reason kids cite for love of nonfiction is creative inspiration (62%: "Helps me get good ideas for stuff to learn or do"). Coming in second is competence (41%: "Helps me get better at stuff").
In combination, the first three Cs fuel the fourth, helping to bolster kids' confidence, which is crucial for kids as they go through what we call the Explore/Express Cycle. Kids explore new activities and passions, put them out into the world for feedback, and from there decide what to keep as part of their identity. Without confidence, there is no experimentation, and no room for trial and error, or trial and success.
In growing numbers, kids' self-expression includes creating their own nonfiction content for other kids to learn from and enjoy. Some are even earning a sizable nest egg from the profits, like Mya, who posts educational craft videos, and young rapper Matty B.
What does that mean for people who make stuff for kids?
Providing fans with multiple ways to connect with your brand is key to deepening their brand relationship. Non-fiction also helps keep the brand fresh and socially relevant. And of course, sometimes the non-fiction is direct marketing in itself, cluing kids into new offerings. With non-fiction content to guide them, kids are more likely to try what they like, and like what they try. One thing is certain—ignoring kids' non-fiction addiction means letting go of a huge opportunity that your competitors will likely jump on.
Some ideas to consider:
INFORM:
Develop stand-alone nonfiction offerings to fuel kids' passions
Support fiction brands with nonfiction that can help kids immerse deeper into the story-world
Model only behavior that would be safe for kids to do themselves (and at the same time ensure you're not raising any flags for parents by showing dangerous, scary, or rude content)
Depict any products realistically—so kids won't be disappointed, and won't leave negative comments
EMPOWER:
Provide kids the tools and platforms needed to create their own nonfiction for their peers to explore
Champion the work that fans are doing for you, via UGC
We are always on the lookout for creative ways to fuel kids' nonfiction addiction, so please share any you find with us at sarahc@insightstrategygroup.com.
This article originally appeared on the Insight Kids blog.