Stanley (pictured above)
Producer Komixx Entertainment (UK)
Style 2D animation
Format 52 x five minutes, plus 52 x two-minute interstitials
Budget US$3.26 million
Status Early development with a bible, pilot script and test animation completed.
Delivery 2018
Concept  Based on the picture book series by graphic artist William Bee, Stanley revolves around a determined can-do hamster whose raison d'etre is running his vehicle repair shop. It's located in a town populated by fellow rodents and small animals that's meant to serve as a microcosm of its real-world inspiration with its own post office, airport and train station, to boot. The show aims to communicate the importance of community and being helpful to its young audience. There is no job too daunting or small for Stanley to do in service of helping his friends and neighbors, including bestie Myrtle the mouse. It also has a unique retro-yet-modern graphic style inspired by the books. And in fact, Bee is serving as art director on the toon.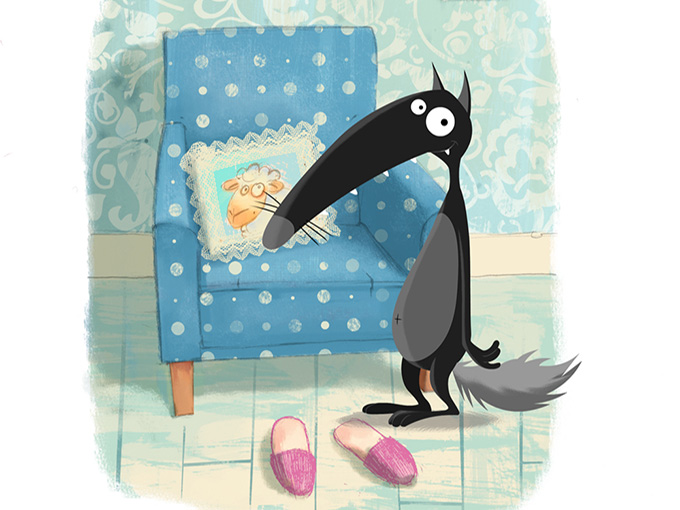 The Wolf Who…
Producer Samka (France)
Style 2D animation
Format 78 x seven minutes
Budget US$7.26 million
Status With presales to French broadcasters Canal+ and TF1, and UK-based Jet Pack Distribution on board, the series is in preproduction with a bible completed and scripting underway.
Delivery 2018
Concept  Built around Wolf, a character whose charm and humor leaps off the pages of the successful French book series from Auzou Publishing, this new preschool series aims to demonstrate that it's OK to be yourself. You see, Wolf is not happy with himself, and in each episode, he endeavors to somehow change who he is, according to what he thinks he should become. Through trial and error, he usually comes to the conclusion that he wasn't so bad to begin with, not only turning the stereotype of "wolf as bad guy" on its head, but also creating a sympathetic hero that we're all rooting for in the end.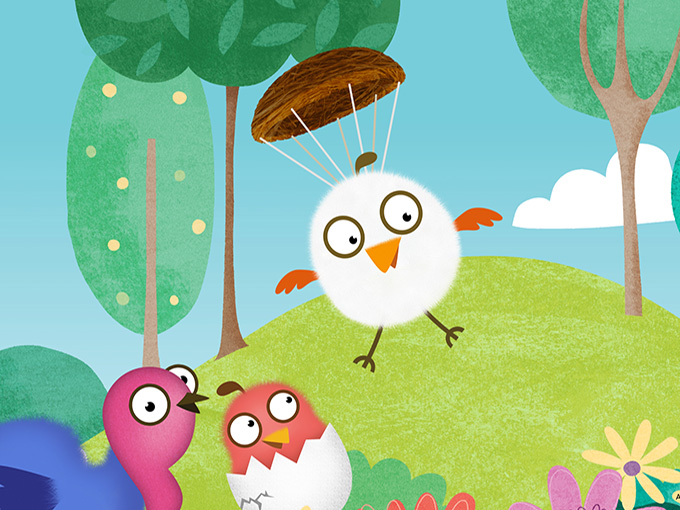 Hatch
Co-producers Zeropoint Studios (South Africa), Sardine Productions (Canada)
Style 2D animation
Format 52 x11 minutes
Budget US$4.3 million
Status In development with a bible and trailer being readied for MIPCOM.
Delivery Spring 2018
Concept Zeropoint CEO Wendy Spinks says Hatch was developed from a series of designs created originally for an infant gift brand that caught her eye. She saw more potential in the cute avian characters and further developed the concept into a preschool property and TV series focused on the notions of grit and resilience. At its core is a little chicken named Hatch who carries his nest around with him—just in case. As it turns out, things seldom go to plan for Hatch. And he has to try, and try again, until he finally succeeds in whatever he's trying to accomplish, teaching that rarely seen lesson in preschool series—that it's OK to fail. Zeropoint and Sardine first met at Annecy 2014 to discuss Hatch, which now stands as the first South African/Canadian co-pro in animation.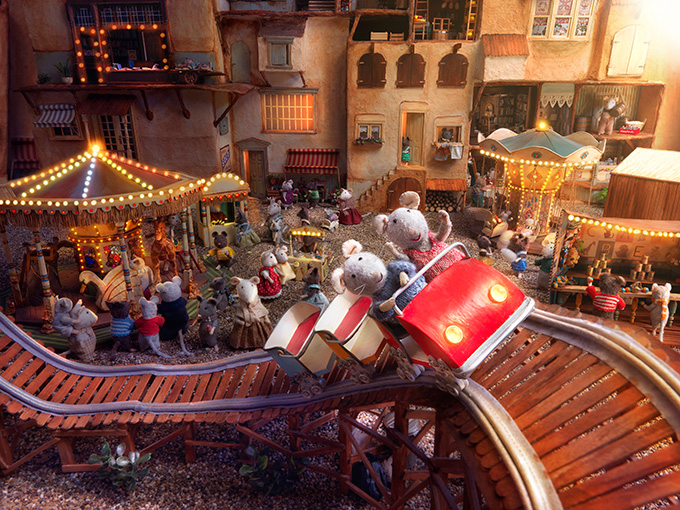 Mouse Mansion
Producer: Tinker Group (through its UK studio Tinker Lab)
Style CGI animation
Format 26 x 24 minutes
Budget US$5.37 million
Status In development with a pilot ep completed and plans in place for a feature film.
Delivery 2018
Concept  Based on the elaborate art installation and book created by Karina Schaapman for Amsterdam's public library over the course of seven years, this new preschool series is as unique as its origins. Schaapman created a massive mouse-sized scale model of a 120-room mansion and then photographed the activities of the wee rodents who live there for a companion book. The series will bring the adventures of the main pair of mice, best friends Sam and Julia, to life in CGI. Who knows what they'll get up to?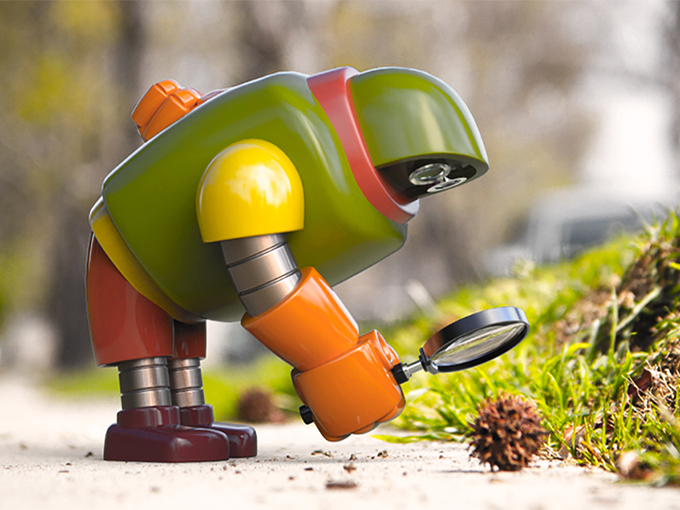 BuddyBots
Producer The Jim Henson Company (US)
Style Mixed media
Format 52 x 11 minutes
Budget US$350,000/half hour
Status In development with an animated sizzle being prepped for MIPCOM.
Delivery 2018
Concept  It didn't take Henson's Halle Stanford long to see the design and comedic appeal in Steve Talkowski's robot creations. The art director on the studio's recent Netflix series Word Party was creating at least one tiny robot a day and decided to show his designs to the powers that be. From there, Stanford says a concept for a series developed pretty quickly. BuddyBots, as it turns out, are little robots living in the real world who receive daily missions from their ruler Motherboard that are intended to keep things nice and tidy here on Earth. Of course, for the BuddyBots that means a lot of trial and error, which propels the action in this slapstick comedy series.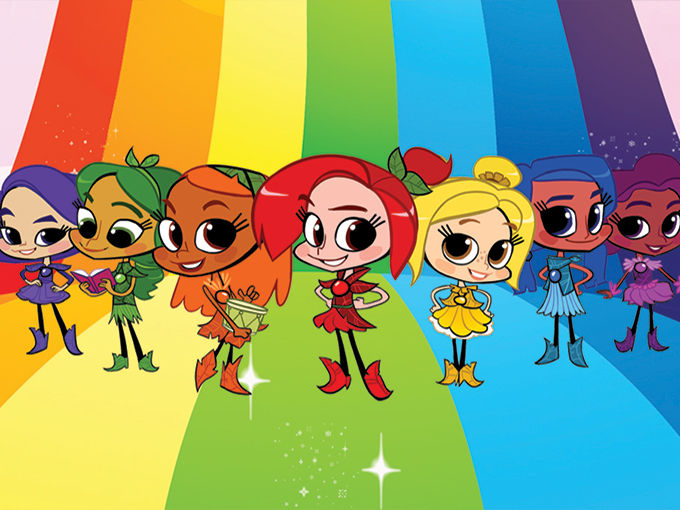 Rainbow Rangers
Producer Genius Brands International (US)
Style CGI animation
Format 52 x 11 minutes
Budget US $300,000/half hour
Status In development, with a bible completed and animation tests underway.
Delivery 2018
Concept  With all-star animation talent like producer Rob Minkoff (director of The Lion King) and writer Shane Morris (Frozen) on board, expectations for this new GBI series should be high. Minkoff says Rainbow Rangers fills a currently vacant niche in action-oriented preschool series for girls. The story revolves around seven girls who embody the colors of the rainbow and live in a magical realm called Kaleidoscopia. As it happens, they are also charged with being first-responders on Earth and are often called into action to save the day.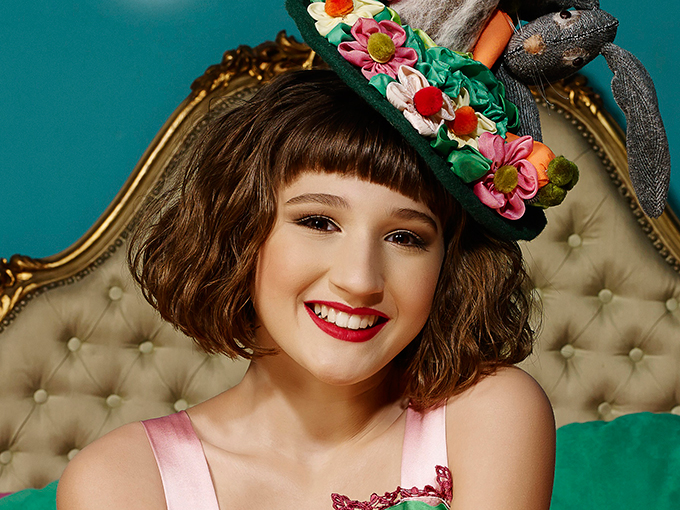 Heidi, Bienvenida a Casa
Co-producers Mondo TV Iberoamerica (Italy), Alianzas Producciones (Italy)
Style Live action
Format 60 x 45 minutes
Budget US$4 million
Status In production
Delivery Early 2017
Concept  This update of the classic property finds mountain girl Heidi forced to abandon her home for a new life in the city, where she meets a host of wacky new characters and goes on adventures filled with music and romance. But the universal values that drove the success of the Johanna Spyri classic— friendship, kindness and freedom—remain integral to the new series. Interestingly, it was Marcela Citterio, writer on tween/teen live-action hits like Patito Feo and Chica Vampiro, who got the ball rolling on this update, suggesting the reworking of Heidi to Mondo TV, which jumped at the idea.