The gig
CCO of Florida-based toyco Jazwares, overseeing global licensing, marketing and sales for hit licenses including Peppa Pig and Star Wars. Under her watch, the company has experienced 200% growth and branched out with digital entertainment brands including Minecraft, Terraria and Tube Heroes (pictured below).
Road to success
Growing up in Massachusetts, Zebersky spent a lot of time re-locating up and down the east coast—13 moves before the age of 13, to be exact, thanks to her father's role as a territory merchandising manager in the ladies fashion business.
Finally settling in Florida as a teenager, she followed in her father's footsteps by taking retail positions at women's clothing stores. "I always imagined being CEO of a company, or involved in retail or sales," says Zebersky. "I grew up with retail."
When it came time to explore the future, Zebersky became the first person in her family to attend college. After earning an undergraduate degree from American University, and acting on advice from her dad, she pursued her Juris Doctor at the University of Miami.
"My father said I was good at talking and negotiating, so he thought I should become a lawyer. I respected his advice and did just that," she says.
The seeds for her eventual transition to the toy business were planted when she met her future husband, Judd Zebersky, on the very first day of law school.
While he went off to launch Jazwares in 1997, she opened her own law firm and served as a successful trial attorney for 12 years. When the practice changed to the point that Zebersky wanted out, she sold the firm in 2006 and jumped at the chance to re-enter the retail world with her husband at Jazwares. After taking a role in packaging, she quickly moved up to VP of sales and marketing, and then CCO.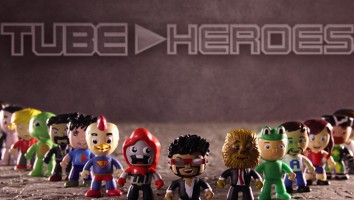 "When I joined, they were making the Disney Dream Sketcher, and Judd asked me to provide some feedback. Then all of a sudden the company grew, and so did my role," she says.
Work-life balance
When asked what it's like working alongside her husband, Zebersky says they bring out the best in each other.
"We are very rare, and I know this because everyone tells us, but we're lucky. We do very different things within the company and we're fortunate to have that balance," she says.
She credits her dad, who found success without a college education, as a big early influence in her life. And now she admires a number of female leaders, including Facebook COO Sheryl Sandberg.
As far as career hurdles go, Zebersky says finding ways to grow Jazwares has been the ultimate test. "You don't see a lot of mid-sized toycos, so once you become mid-sized, how do you get to the next level?" she says. "It's an ongoing challenge for Jazwares and why we made some of our recent decisions in bringing in a partner and looking at acquisitions."
Leaders in today's business, according to Zebersky, need to be team players willing to make tough decisions. "They also need to listen to people younger than them or less experienced because a lot of times they know what the next trend will be."